[First Impressions]"Miss Korea" – Comedic, but Touches on Serious Societal Issues
MBC's new drama "Miss Korea" touches on some deep societal issues, yet does it in a funny and light hearted way. One of the first things we notice is that many of the actors appeared together on the drama "Pasta." This should not be surprising as director Kwon Seok Jang and screenwriter Seo Sook Hyang of "Miss Korea" also worked together on "Pasta." I guess this is a good thing, as the actors of "Miss Korea" have good chemistry with each other.
The first episode gives us an introduction to the characters, and the deep history between them. Basically, we learn that Seoul University graduate Kim Hyun Joon leads a struggling cosmetics company and has taken a loan from a struggling gangster, who is ironically named Teacher, to keep his business afloat. In order to make his company survive and pay off his loan to the gangster, he decides that he needs to find a "Miss Korea" to promote his products. He has only one candidate in mind, his high school crush Oh Ji Young.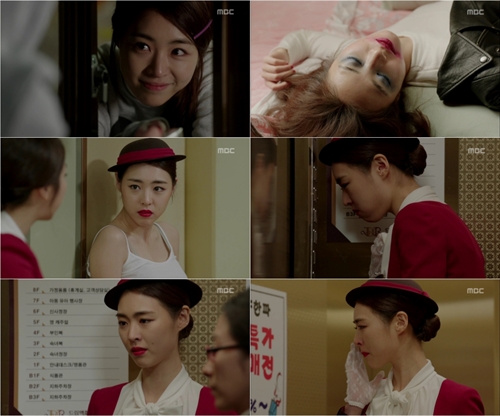 We are introduced to the beautiful Oh Ji Young who is working as a shopping mall elevator attendant. She works for an ungrateful, disrespecting and perverted boss. We witness Oh Ji Young's unnie role among the attendants when she saves two of her coworkers from becoming servants of his boss at the night club. We learn that Oh Ji Young used to be the prettiest girl in high school and that she also has an inferiority complex regarding her small breasts. She also has a complicated history with cosmetics maker Kim Hyun Joon, and the two have known each other since high school.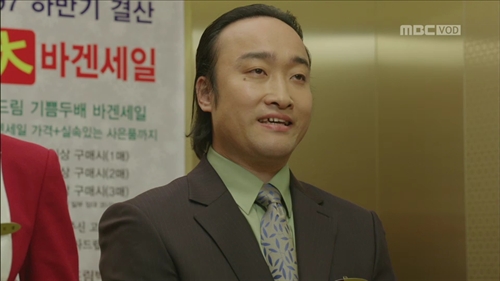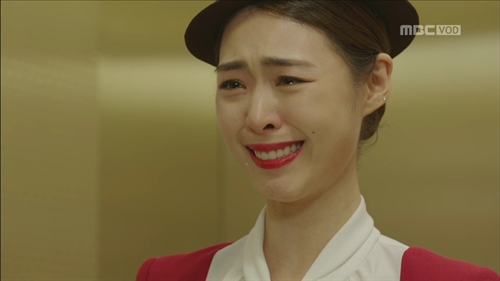 The mother of cosmetic researcher Kim Hyun Joon owns a bath house, and we learn that one of his first meetings with Oh Ji Young occurs when Oh Ji Young would frequent the bath house in high school. During their high school years, Oh Ji Young also taught Kim Hyun Joon how to smoke a cigarette using a sausage for practice. Despite their first meetings filled with innocent love, it seems the two had a falling out for some reason.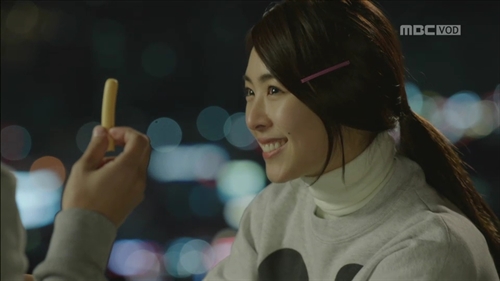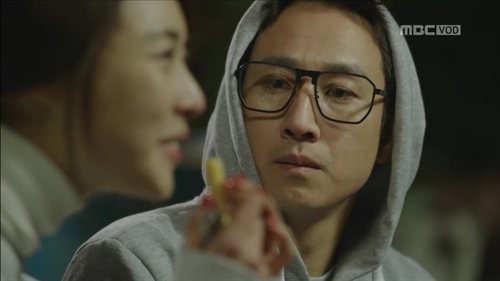 We are also introduced to a luxury salon owner Ma Ae Ri whose only concern is to find the next Miss Korea. She seems cold hearted and mysterious, and not much about her is known yet. We know that she likes to command her prospective Miss Korea candidates to take off their clothes in front of her.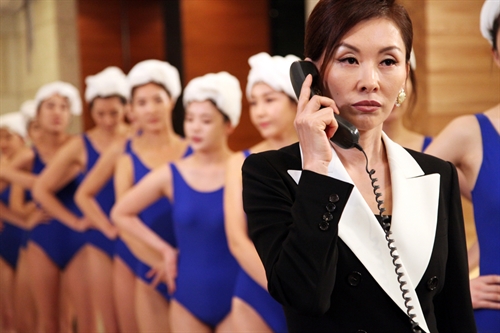 This drama is unique in that it contains characters from all strata of society. We have the over the hill gangster, the struggling Seoul University grad, the demanding and unemotional salon woman, and the powerful business man.
Some scenes in "Miss Korea" can be really emotional and direct such as the perverted boss coming into the attendant's dressing room without knocking and then proceeding to sexually harass the women workers, or the scene when the gangster almost hits the cosmetic researching woman Ko Hwa Jung. I have to admit some of the scenes of Ko Hwa Jung getting super aggressive with the gangster can be a bit overwhelming sometimes.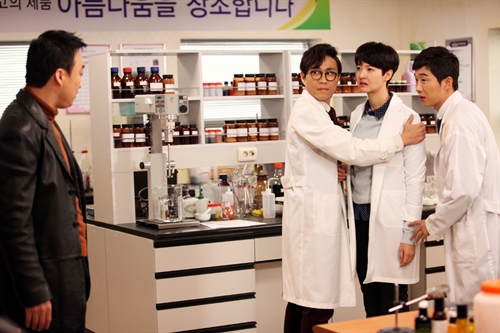 Even though the drama touches on some deep issues of today's society, the director also puts in comical scenes, so we get a balance of seriousness and comedy. Some comical scenes occur when Oh Ji Young's uncles discover her bra pads, or when the workers of the cosmetic company are slapped while trying to find potential Miss Korea. Another comical scene takes place when Oh Ji Young is about to tell her uncles about her inferiority complex regarding her breasts, but the uncles try to change the subject and talk about an upcoming TV show that is about to come on.
In conclusion, I have to say "Miss Korea" is pretty is interesting, and touches on some serious societal issues such as plastic surgery, body image, economic hardships, loansharking, and work place harassment. Despite the serious issues, the drama also contains comedic situations to balance itself out. However, many of the characters can be one dimensional and predictable, but overall the drama is pretty interesting and enjoyable. The second episode ends with Oh Ji Young phoning a friend to tell her that she wants to get breast implants.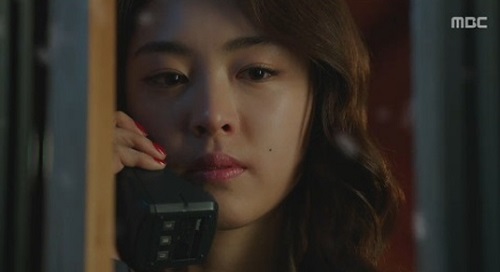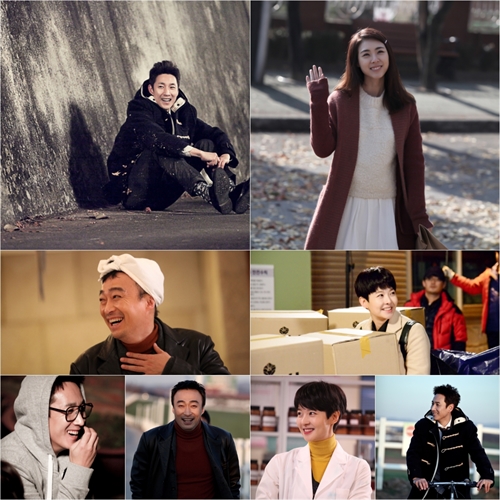 "Miss Korea" airs on Wednesdays and Thursday at 10pm KST on MBC.
Kpop1stop likes to learn about different cultures through music, dramas and movies. The writer's dream is to travel the world. He hopes that k-pop fans will learn more about Korea's rich culture.
How does this article make you feel?