¡Presentaciones de MBC Gayo Daejun 2013!
El MBC Gayo Daejun 2013 presento en el nuevo año muchas presentaciones de los artistas más populares del 2013.
Mientras se esperaban presentaciones especiales para el ultimo programa musical del año, el programa también tuvo un formato con presentaciones versus donde los artistas se enfrentaron entre ellos con sus presentaciones.
A Pink y B1A4 se unieron para un popurrí lindo y adorable, mientras que Niel de Teen Top y Ailee colaboraron una presentación sexy de "4Minutes" de Madonna y Justin Timberlake.
Crayon Pop tuvo una presentación en gran escala de "Bar Bar Bar" pues llevo a cabo un flash mob para su presentación.
Haitai (Son Ho Joon) de Replay 1994 hizo una aparición en la presentación de "Do you You Know Me" de T-ara.
Una presentación especial de Key de SHINee y Tiffany de Girls' Generation presentaron "Bang Bang" de Will I Am seguido por Key, Amber Kris y Chanyeol quienes presentaron "Like a G6".
Uno de las más esperadas presentaciones de la noche fue la colaboración entre Hyori y MFBTY (Tiger  JK, Yoon Mi Rae , Bizzy). Ellos realizaron una impresionantes presentación de "Miss Korea", "The Cure", "U Go Girl" y "Monster".
Kara también tuvo una presentación nostálgica donde presentaron muchos de sus anteriores canciones. Este puede ser una de las ultimas presentaciones donde podemos verlas juntas como un grupo de cinco miembros.
Artistas:
Girls' Generation, SHINee, 2PM, Yoseob, Junhyung, BEAST, Kara, Hyorin, SISTAR, Infinite, EXO, Teen Top, B1A4, K.Will, IU, CNBLUE, Romantic J, Hyori, MFBTY, 4Minute, Secret, Key, Amber Kris, Chanyeol, Tiffany, miss A, ZE:A f(x), A Pink, Lee Juk, Insooni, CHO PD, Song Jinyoung, Park Sujin, Ailee, After School, T-ara, BTS, Ladies' Code, BAP, BTOB, Rainbow, Dal Shabet, Crayon Pop, VIXX, Girl's Day, Block B, Teen Top
PARTE 1
Presentación de apertura con House Rules, N-Sonic y MCs – "Bounce" + "Bar Bar Bar" + "I Got A Boy" + "Growl"
B1A4 + A Pink Special Stage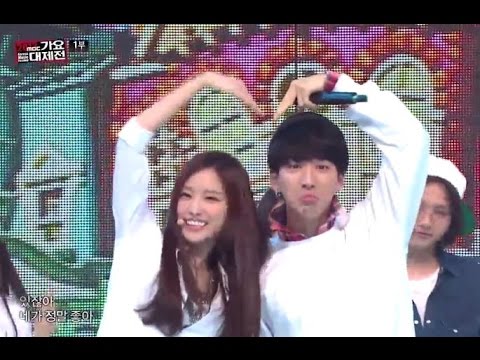 Presentación Especial de Niel + Ailee (Baby + I Love It + 4Minutes)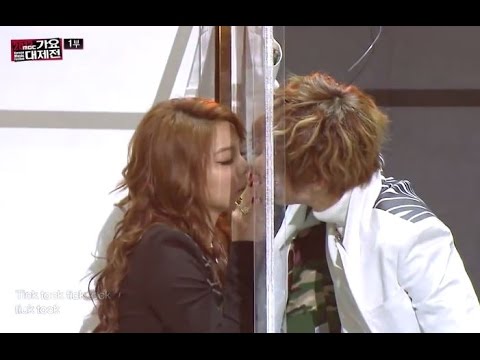 Block B – "Very Good"
Girls Day – "Female President"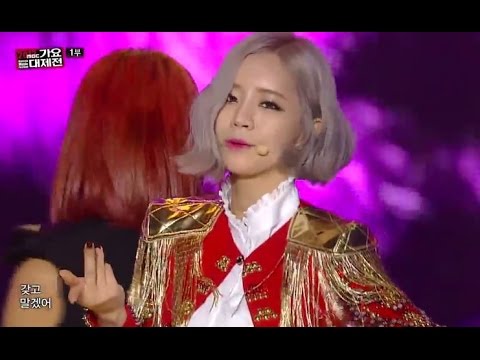 VIXX – "Voodoo Doll"
Crayon Pop – "Bar Bar Bar"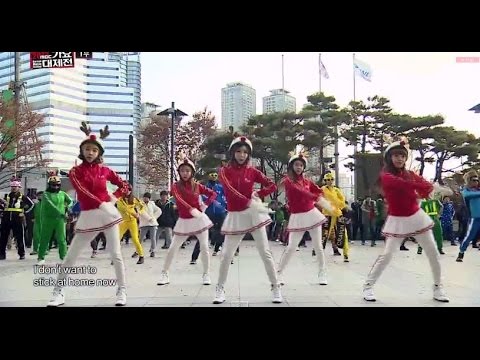 Dalshabet – "Be Ambitious"
Rainbow – "Tell Me Tell Me"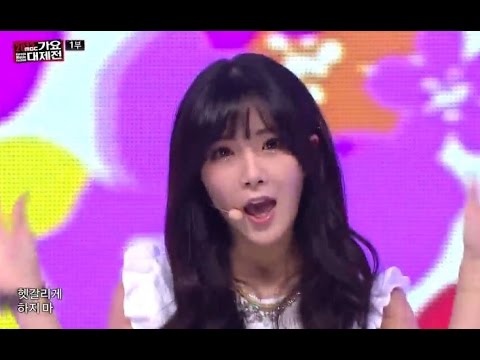 BTOB – "Thriller"
B.A.P – "One Shot"
Trot Stage – Seolwundo / Park Hyunbin / Tae Jin Ah
Ladies Code – "Pretty Pretty"
Bangtan – "___"(Sechs Kies) + "Warrior's Descendant" (H.O.T) + "No More Dream"
T-ara – "No.9″ + "Do You Know Me?" (ft Son Hojun)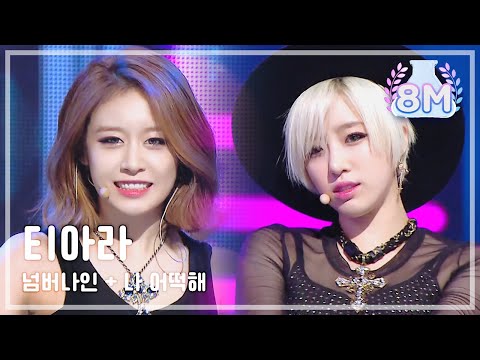 After School – "First Love"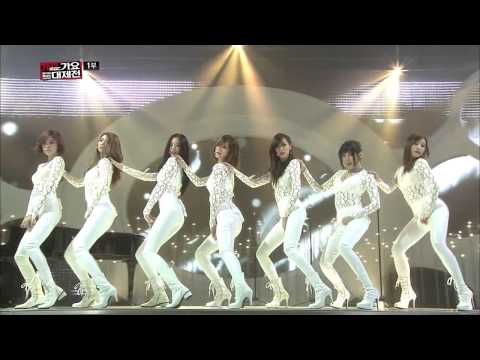 Ailee – "U & I"
Song Jinyoung + Park Sujin + Han Donggeun Special Stage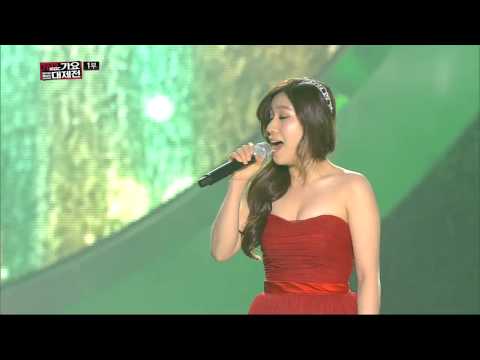 Insooni – "Umbrella" + "Friend" (ft Cho PD)
PARTE 2
Lee Juck – "Lie Lie Lie" + "Running In The Sky" + "Left Hander"
A Pink – "No No No"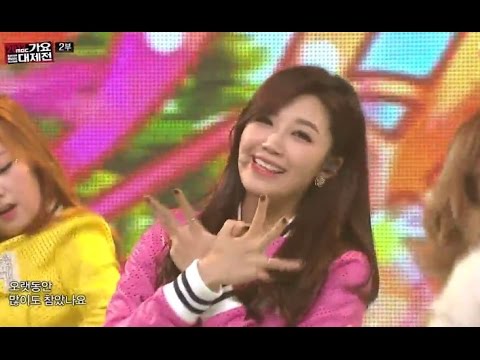 f(x) – "Rum Pum Pum Pum"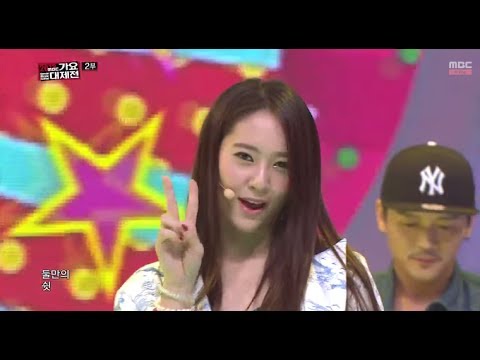 ZE:A – "Ghost Of The Wind"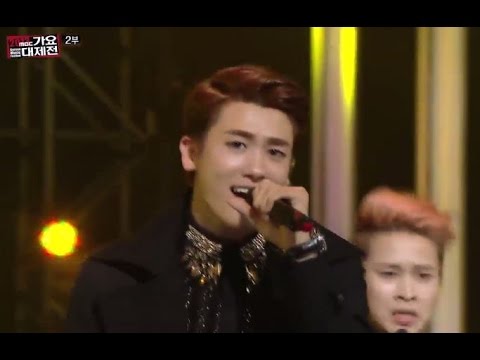 miss A – "Hush"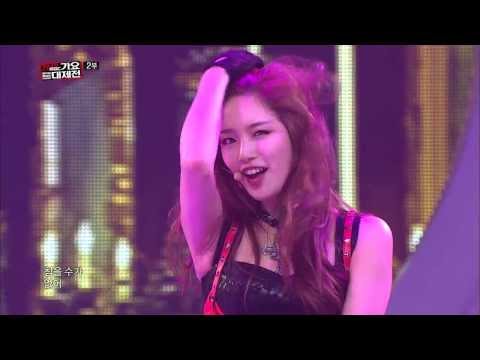 Presentación Especial de SM (Key + Tiffany "Bang Bang"/Amber + Kris + Chanyeol+ Key "Like A G6″ )
Secret – Intro + "I Do I Do"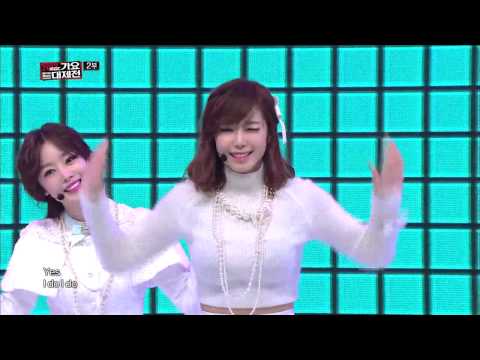 4minute – "What's Your Name"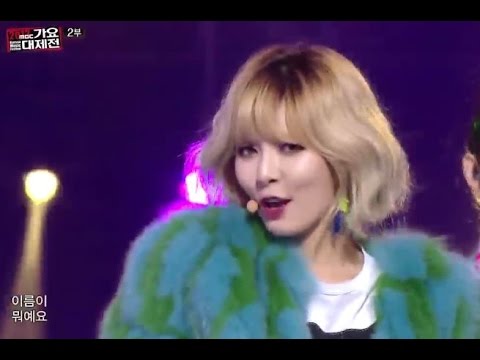 Kim Daeho Announcer
Lee Hyori + MFBTY – "Miss Korea" + "The Cure" + "U Go Girl" + "Monster"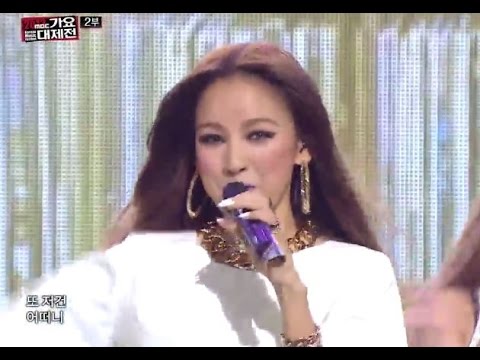 Romantic J – "Love Falls"
CN Blue – "Lady" + "I'm Sorry"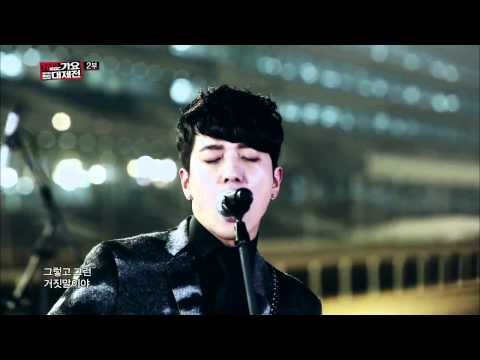 IU – "Red Shoes"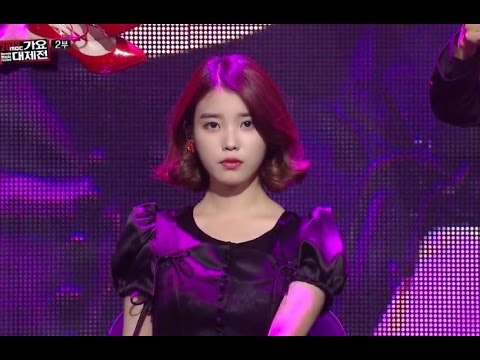 K.Will – "You Don't Know Love"
Limm Changjung – "Open The Door"
K.Will + Lim Changjung Special Stage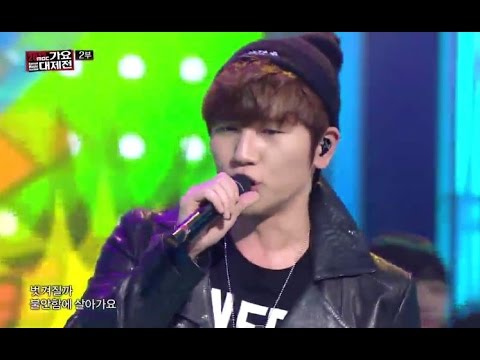 B1A4 – "What's Going On?"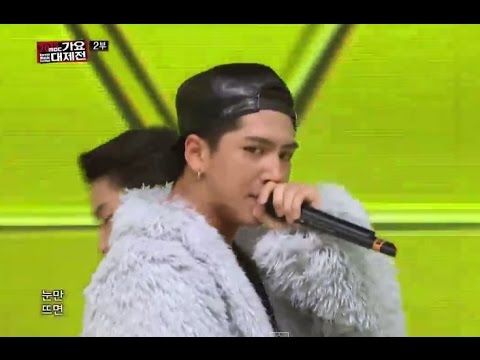 Teen Top – "Miss Right" + "Rocking"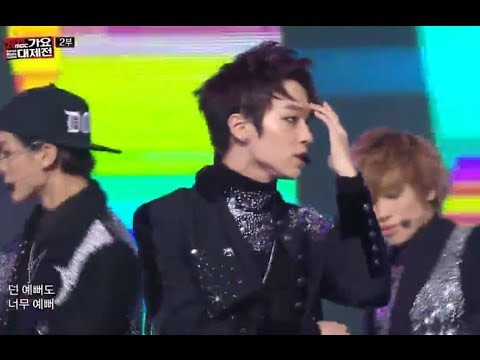 EXO – "Wolf" + "Growl"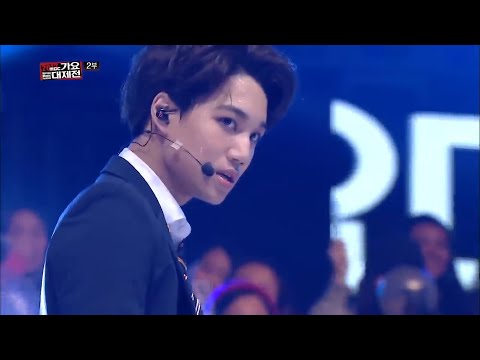 Infinite – "Inception" + "Destiny"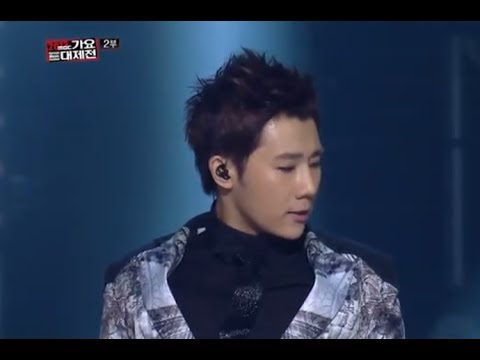 Hyorin – "Sweet Dreams" (Beyonce), Sistar – "Give It To Me"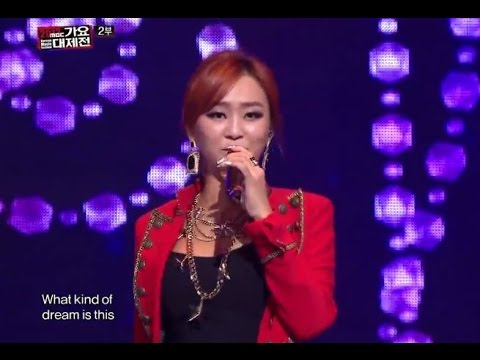 Kara – "Pretty Girl" + "Lupin" + "Mister" + "Step" + "Damaged Lady"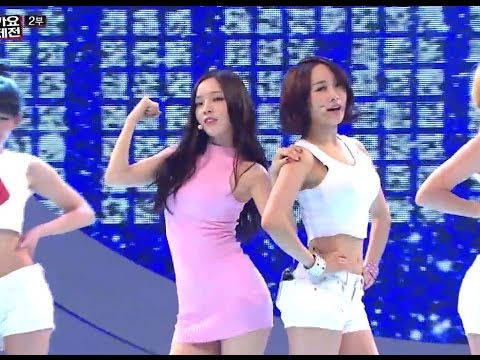 BEAST- "Caffeine" + "Flower" + "Shadow"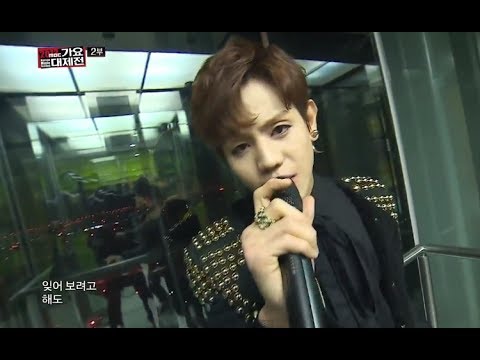 2PM – "All Day I Think of You" + "Game Over"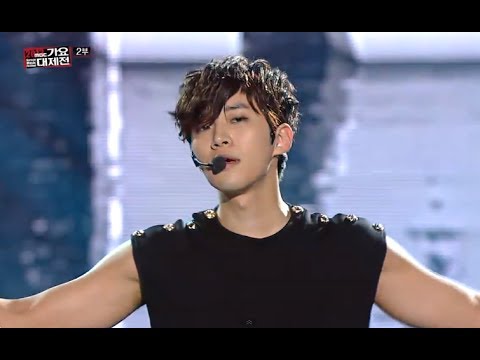 SHINee – "Dream Girl" (feat. Henry) + "Everybody"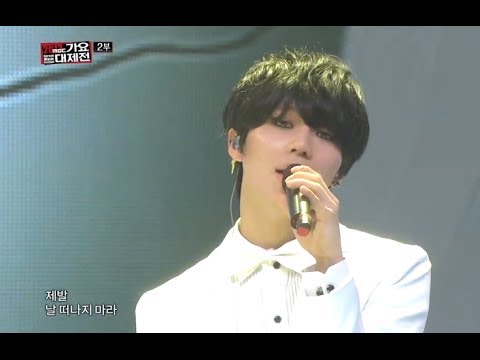 Girls' Generation – "I Got A Boy"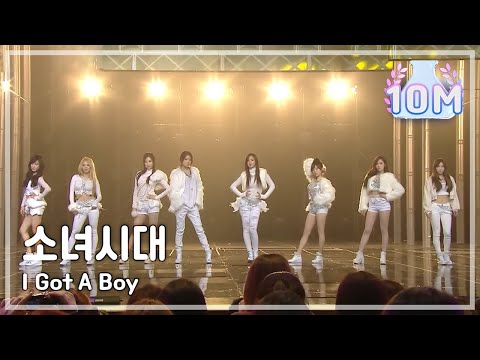 Presentación Final
¿Cómo te hace sentir este artículo?