Music Bank 19 de abril – ¡Primera victoria de K.Will con "Love Blossom"!
El ganador del episodio de esta semana fue el simpático K.Will con su canción "Love Blossom" ganando a Busker Busker con su "Cherry Blossom Ending".
El programa de hoy contó con una presentación especial de K.Will y Hyorin de SISTAR con la balad "When I First Saw You". Otras excitantes presentaciones estuvieron a cargo de Girl's Day, INFINITE, M.I.B, C-Clown, ZE:A Five, Jay Park, Electroboyz, BTOB, Davichi, D-UNIT, Geeks, Ladies Code y muchos más.
¡La próxima semana contará con las presentaciones de regreso de Lyn, SHINee, 4Minute y Juniel!
A continuación, ¡disfruten las presentaciones del programa de hoy!
Ganador de K! Chart – K.Will
K.Will – "Love Blossom"
Presentación Especial – K.Will y Hyorin de SISTAR "When I First Saw You"
Girls Day – "Expect Me"
INFINITE – "Man In Love"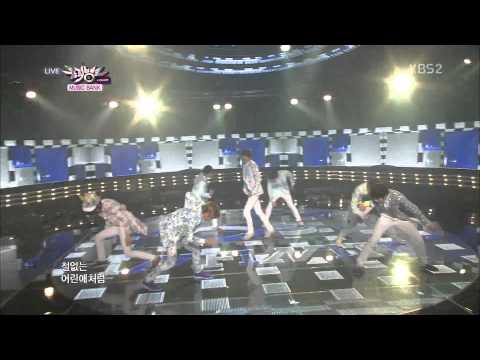 M.I.B – "Nod Along"
C-Clown – "Shaking Heart"
Jay Park – "JOAH"
Electroboyz – "Ma Boy 3″ feat. Sojin of Girls Day
BTOB – "2nd Confession"
ZE:A FIVE – "The Day We Broke Up"
Geeks – "How Are You"
Davichi feat Taewoon de SPEED – "Be Warmed"
D-UNIT – "Thank You"
Ladies Code – "Bad Girl"
Lyn + Juniel + 4Minute + SHINee Comeback la próxima semana
Hyeri (Girls Day), Siwan (ZE:A FIVE) and K.Will Backstage
INFINITE Backstage
¿Cómo te hace sentir este artículo?