Music Core de MBC – 6 de julio, 2013 – Gana "Love Love Love" de Roy Kim
¡"Love Love Love" de Roy Kim ha ganado esta semana en Music Core!
Girl's Day estuvo muy cerca de ganar su primer programa musical hoy con "Female President". Finalmente quedó en segunda posición, lo que hizo que alguna de sus miembros derramara sus lágrimas tras el anuncio del ganador. ¡Seguro que lo consiguen muy pronto!
♬ Comeback Stage
Dynamic Duo(feat.Primary) – "BAAAM"
A Pink – "NoNoNo"
Jewelry – "Hot&Cold"
4minute – "Is it Poppin ?"
♬ Goodbye Stage
IVY(feat. YDG) – "I Dance"
Skull& HaHa – "Ragga Muffin"
♬ HOT Stage
SISTAR – "Give it to me"
Girl's day – "Female President"
After School – "First Love"
Sunny Hill – "Darling of All Hearts"
EXO – "Wolf"
♬ Sound-HOLIC
Lim Kim – "All Right"
DalShabet – "Be Ambitious"
2EYES – "Don't Mess with me"
Led Apple – "Bad boys"
♬ New Song
MY NAME – "Baby I'm sorry"
MR.MR – "Waiting for you"
4Minute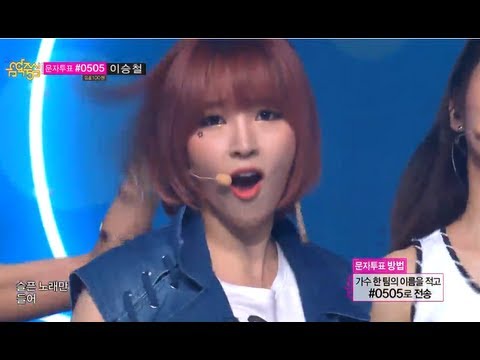 SISTAR
Girl's Day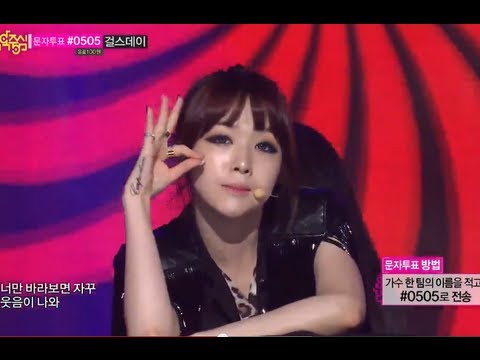 After School
A Pink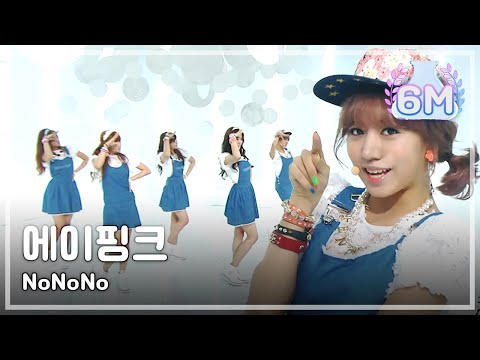 Baechigi
Jewelry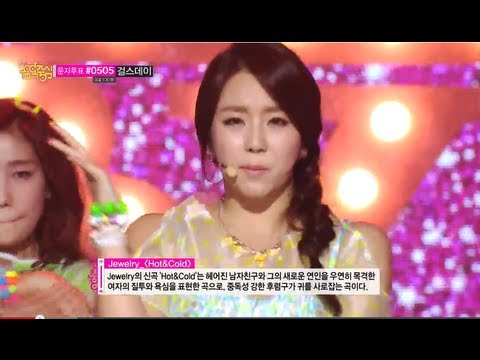 Sunny Hill
Skull & HAHA
EXO
IVY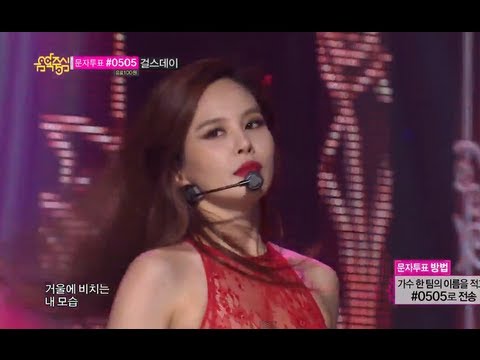 Dal Shabet
Lim Kim
2EYES
Dynamic Duo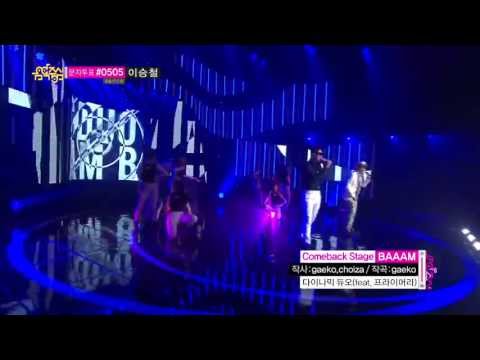 MYNAME
LED Apple
MR.MR
Ailee Teaser
¿Cómo te hace sentir este artículo?