Inkigayo de SBS especial primera mitad del año – 14 de julio, 2013
El episodio de hoy de Inkigayo era un especial de la primera mitad del año en el que se recogían muchos de los grandes éxitos que hemos escuchado en los últimos seis meses.
Las actuaciones corrieron a cargo de Hyori, SHINee, K.Will, 2NE1, Infinite + F.P.M, Baechigi, 4Minute, SISTAR, CN BLUE, Lee Hi, B1A4, After School, VIXX, Huh Gak & Eunji, y Girl's Day.
Girl's Day, quienes consiguieron ganar su primer premio en un programa musical en el Inkigayo cancelado la pasada semana, comenzaron el programa recibiendo su estatuilla.
Final
Hyori "Bad Girl"
SHINee "Dream Girl"
K.Will "Bon Voyage" + "Love Blossom"
2NE1 "The Baddest Female" + "Falling In Love"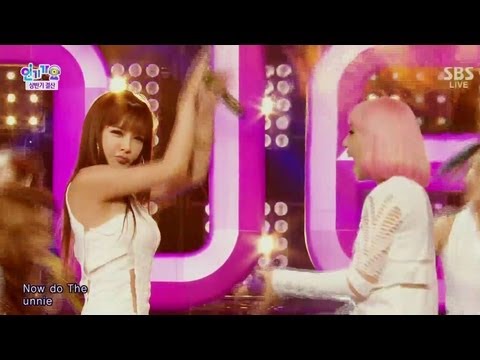 Infinite + F.P.M "Man In Love" Remix
Baechigi "Shower of Tears"
EXO "Wolf"
4Minute "What's Your Name" + "Is It Poppin"
SISTAR "Gone Not Around Any Longer" + "Give It To Me"
CN BLUE "Coffee Shop" + "I'm Sorry"
Lee Hi "Rose"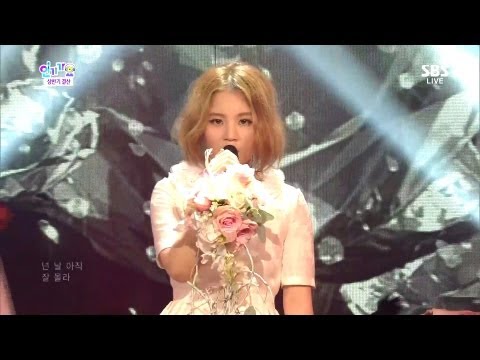 B1A4 "What's Happening"
After School " First Love"
VIXX "Hyde" + "On and On"
Girl's Day "Twinkle Twinkle" + "Expectation"
¿Cómo te hace sentir este artículo?