Yesung (Super Junior) est "Blind With Love" pour l'OST de "King Of Dramas"
w
Découvrez "Blind With Love", le titre que Yesung des Super Junior interprète pour la bande-originale du drama "King of Dramas".
Yesung est un habitué des OSTs de dramas puisqu'il a déjà chanté pour les dramas "I Do, I Do", "Warrior Baek Dong Soo" ou encore "Cinderella's Sister". Cette fois-ci, sa participation est d'autant plus particulière que Siwon, autre membre des Super Junior, joue aussi dans "King of Dramas".
"Blind With Love" a été composé par Seo Jae Hwa qui a déjà travaillé avec, entre autres, MC Mong, Sunny Hill et Hwanhee. Les paroles sont l'oeuvre de Brian Kim qui a déjà collaboré avec Sunny Hill, Yoon Mirae et Lee Hyori.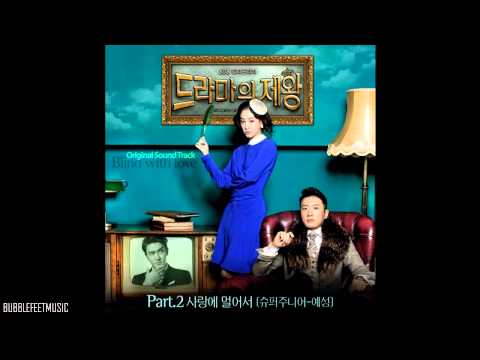 "Blind With Love" est disponible depuis le 26 novembre.