"Witch's Court" Reveals Jung Ryeo Won In A State Of Shock And Anger In Latest Stills
"Witch's Court" has released new stills featuring Jung Ryeo Won and Yeo Jin Wook.
On October 17, KBS 2TV's new Monday-Tuesday drama "Witch's Court" unveiled the upcoming developments in the story as Ma Yi Deum (Jung Ryeo Won) and Yeo Jin Wook (Yoon Hyun Min) find themselves in a police station. Keep reading to find out what's to come!
Warning: minor spoilers below.
In the previous episode, Ma Yi Deum gets paired up with Yeo Jin Wook on a new case after getting yelled at by her superior in the Crimes Against Girls unit. The two take on a sex crime case involving hidden cameras which are used for revenge purposes. In the midst of figuring out the case, Ma Yi Deum discovers hidden cameras in her house after taking a shower, sending her into a state of panic and fury.
The released stills show Ma Yi Deum with dishevelled hair and a soulless yet furious expression on her face as she holds a fire extinguisher in her hands. The images also show Yeo Jin Wook stopping Ma Yi Deum from acting out in a fragile state and trying to convince her to calm down.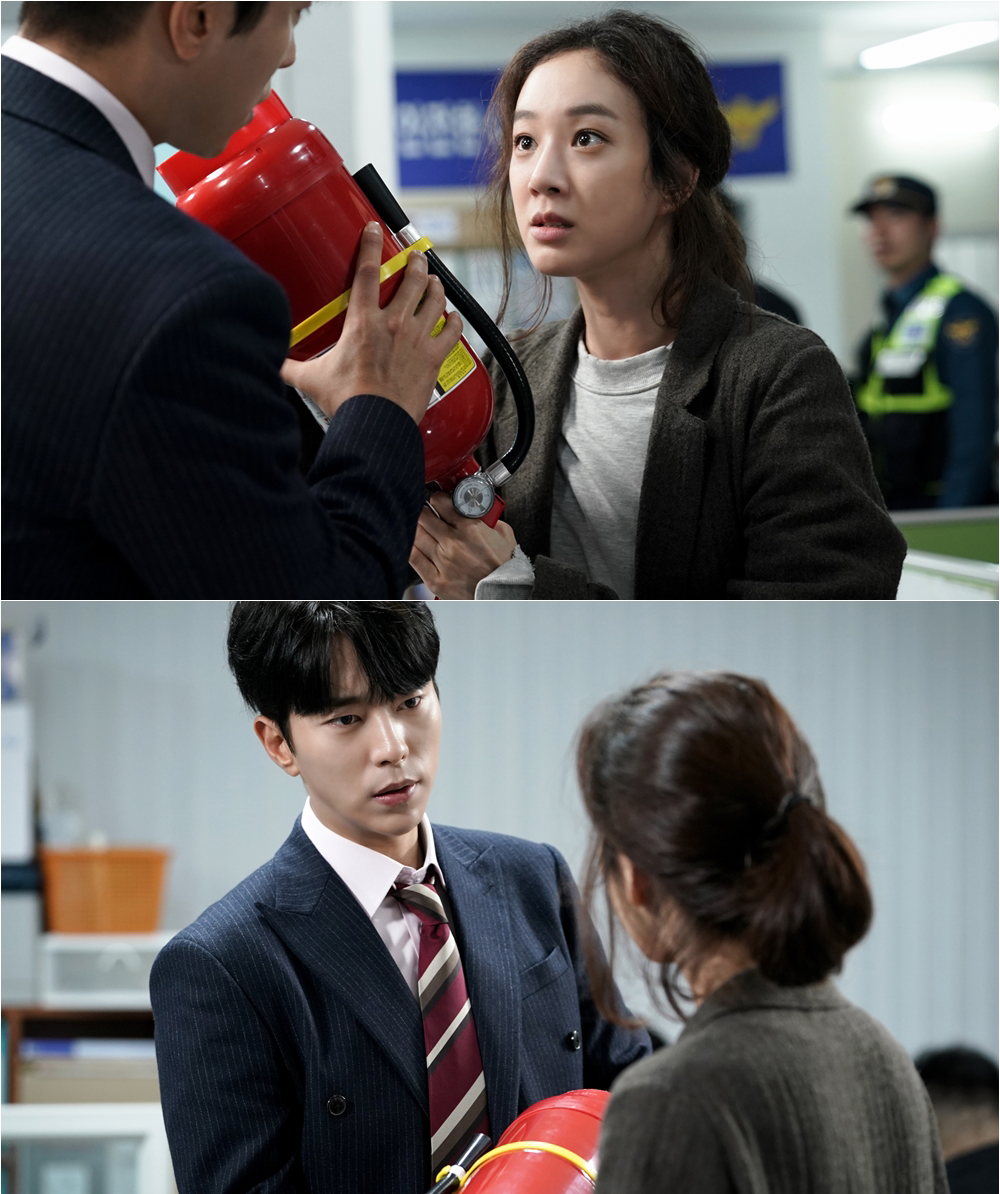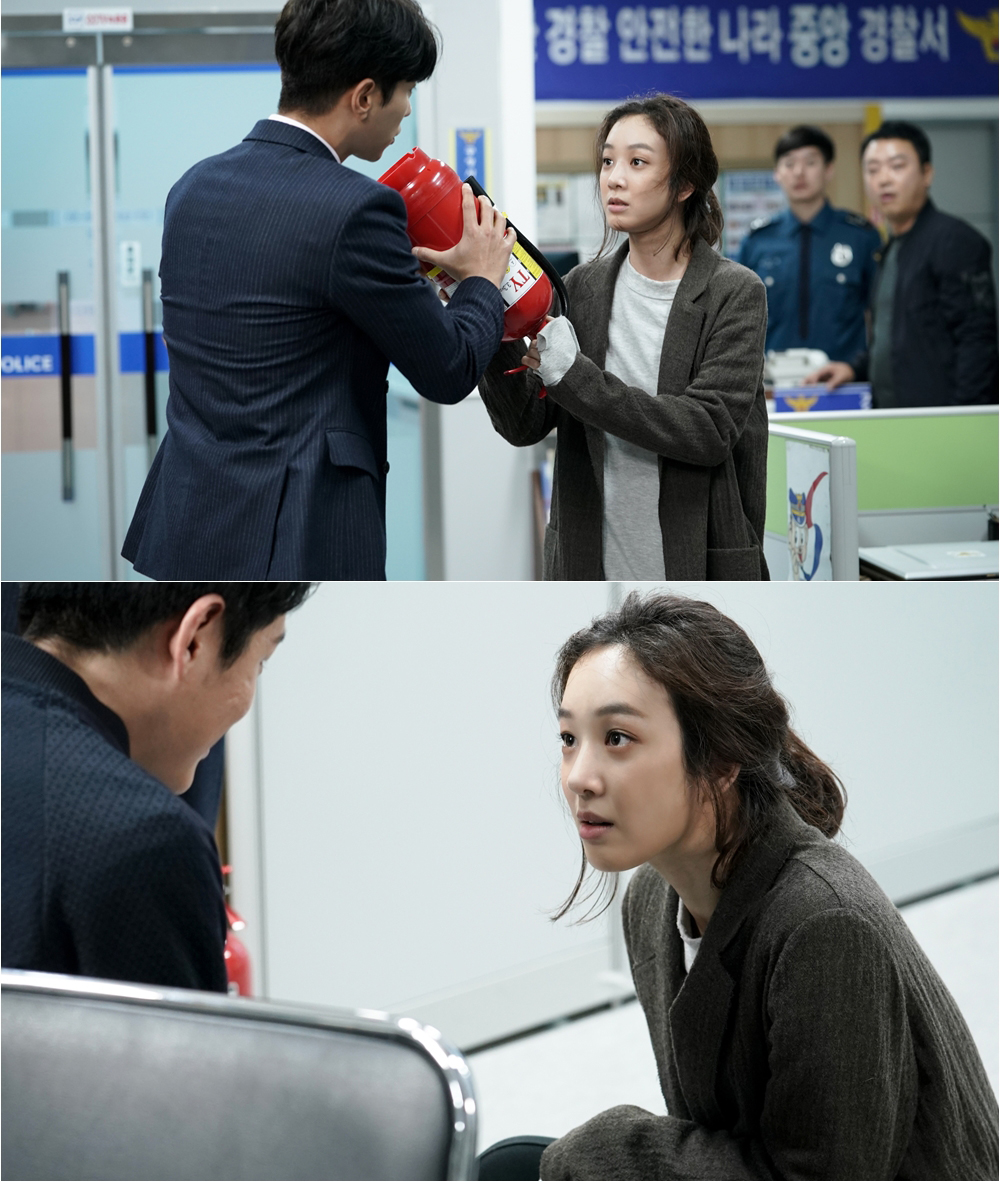 The production staff for the drama stated, "The upcoming episode will show what happens when Ma Yi Deum becomes a victim of the hidden camera case. Viewers will be able to see Ma Yi Deum's point of view as she goes from a prosecutor to a victim, and will also be able to see what direction she and Yeo Jin Wook take on this case."
Meanwhile, "Witch's Court" is set to air its fourth episode on October 17 at 10 p.m. KST.
Catch the latest episode below!
Source (1)