"Medical Examiner: Dr. Qin" Has Everything We Want In A Drama, And We Can't Get Enough
The 2016 Chinese drama "Medical Examiner: Dr. Qin" blew audiences away with its gritty plot lines, striking cinematography, and exceptional main cast. Figuring I couldn't go wrong with this one after all the positive reviews it received, I began episode one with no idea of the emotional ride I was in for.
Not only does the drama enrapture its viewers with the intriguing mysteries surrounding its main characters, but it also does the one thing vital to any good drama (even if we sometimes hate them for it) — it makes you care. Before I knew it, I was completely invested, and pretending to know a lot more about forensics than I actually do.
If you're on the edge about whether or not to start this one — or if you're just on the hunt for a seriously awesome drama — stay tuned, because here are the reasons you'll want to start "Medical Examiner: Dr. Qin" right away.
The quick pace
Immediately, the drama delves into a particularly disturbing murder case, wasting no time in introducing its main cast and getting right to the heart of the matter.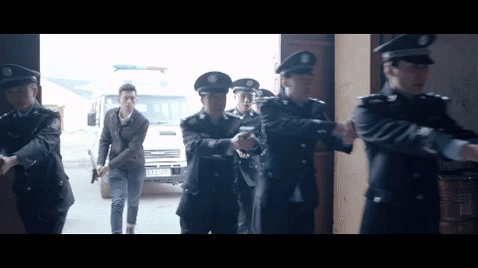 While it takes its time with some points (Dr. Qin's childhood, for example, where we only are given the slightest hints and flashbacks as to the sorrow he endured), the drama moves along so quickly, you won't have time for boredom. The writing is brilliant and witty, with razor-sharp humor and dialogue, offsetting the gruesome murders and wicked crimes.
Captivating its viewers from the start, "Medical Examiner: Dr. Qin" does a stellar job of balancing the brisk pace of its story with the marvelous character development of its main cast. Between the constant "why," "how," and "whodunit," we are allowed ever so gradually into the characters' lives, glimpsing vulnerability and fear, camaraderie and loyalty.
I don't think I have ever fallen in love with each character of a main cast so quickly.
The team
The crime-fighting trio of "Medical Examiner: Dr. Qin" is fun to watch not only because of their good looks, but also because of the outstanding chemistry between them. Each character is thoroughly enjoyable to observe on their own, not to mention as they interact with the others. The repartee between all three is humorous, endearing, and keeps us wanting more.
Dr. Qin Ming (Zhang Ruo Yun) is a forensic scientist who prefers work over social interaction. He is highly intelligent and focused, valuing method and order in all aspects of his life. Not surprisingly, therefore, he is less than pleased upon meeting Li Dabao (Jiao Jun Yan), the energetic and bright-eyed social butterfly that is to be his new partner.
Usually, characters portrayed as the unsociable type aren't immediately very likable. Such is not the case with Dr. Qin, however. Both the writers and actor did an excellent job of making us fall for him from the start, cold exterior and all. From his secret glances at Dabao that last just a little too long…
to his sudden flashbacks of a childhood trauma…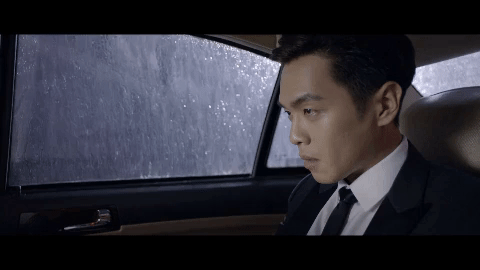 the viewer is able to see he is as human as they come.
But solving crimes isn't his only gift. Dr. Qin's talent for precision and steady hands are put to use in his beloved hobby, tailoring. Which makes for some pretty snazzy outfits. He may wear a lab coat most of the time, but when he doesn't, he makes sure he looks spiffy.
Oh, there's also his habit of talking to the corpses as he mules over the mystery at hand. But hey, who doesn't have a quirk or two?
Sporting a gorgeous pixie cut and a fiercely independent attitude, Dr. Qin's partner, Li Dabao, proves that tiny packages can sometimes pack the biggest punch. She is spunky, smart, and isn't bothered that she works in a field dominated by men. Instead, she shines brilliantly with her witty quips and zealous spirit. Her playful banter with her team members (especially her moments with third teammate Lin Tao as they tease Qin) are absolutely hilarious.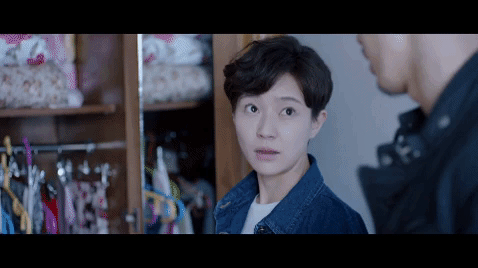 A self-proclaimed foodie, Dabao appreciates delicacies on a whole different level than the rest of us, even eating at work, which if you consider her job…probably wouldn't seem appetizing to most people. But Dabao isn't bothered. She has some crayfish to get through.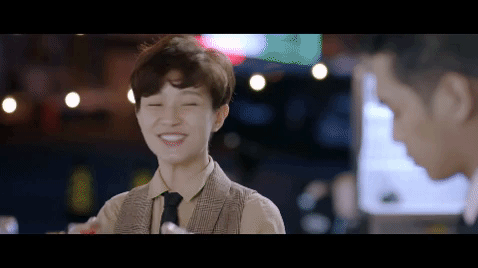 Unlike Qin and Dabao, Lin Tao (Li Xian) is not a forensic scientist, but a detective. When the team needs a door busted open, a high-speed chase, or a little bit of intimidation, Lin Tao is the man for the job.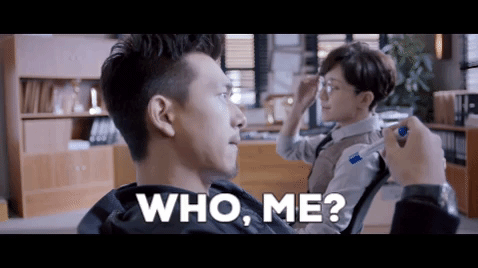 Don't let his tough exterior fool you, though! While his sibling-like relationship with Dabao is entertaining to watch, we see Lin Tao's tender side as well, usually in the form of talking on the phone with his unseen girlfriend, whom he affectionately calls "Baby." Through his fierce loyalty to his team, his well-timed comic relief, and his sometimes unexpected gentle nature, the viewer is able to skim the surface of just how much Lin Tao adds to his team.
The humor
The interactions between the three main characters is truly funny. Thankfully, the drama stays away from slapstick comedy that unfortunately often negates the authenticity of a scene. Instead, it relies on the writers' wit, and comedic timing, which all three main actors excel at.
And while genuine humor is always a pleasant thing to have in a drama, in this one it's almost necessary. Between the weighty subjects it covers (such as infidelity, abuse, and, well, murder), the comic relief was truly that — a relief! Just a quick, well-placed humorous break from the serious issues at hand.
From the very beginning, "Medical Examiner: Dr. Qin" serves its viewers a gratifying blend of gripping story, endearing characters, and just enough romantic hints to tug at those heart strings.
And while I highly recommend this drama to anyone who loves the crime/mystery genre, I do strongly caution younger viewers (and the more squeamish viewers, such as myself) to be careful when watching. Some of the murders are pretty gross, and the camera does not shy away from showing the gruesome details.
Start watching episode one right now!
actualeleven is an Asian drama enthusiast who loves a good cup of coffee almost as much as she loves KARD, Infinite, and Monsta X. She hopes to spread her passion for Asian dramas to her readers!
All-time favorite: "Shut Up! Flower Boy Band"
Currently watching: "Only Side By Side With You" and "Tempted"
Looking forward to: "Meteor Garden"
How does this article make you feel?