7 Unpredictable K-Dramas That Will Have You Overwhelmed
You know that feeling when you're sitting in front of your screen, watching TV characters puzzling over this or that mystery, and you're right there with them, following clues until you're 100 percent sure you've figured it all out? Then a massive, enormous piece of evidence comes into play that changes everything, and you realize you really knew nothing at all? I call these kinds of shows puzzle dramas. Unpredictable and clever, they'll lead you on a heart-stopping road of crazy plots twists and will keep you waiting anxiously for each episode.
Here are a just few of those dramas that will have you holding on to your seats!
"Circle"
tvN's "Circle" was undeniably a huge surprise for pretty much everybody who watched it. With a premise that sounded confusing as heck on paper but ended up working very well, the show turned out to be a major breath-holder straight from episode 1. Indeed, what better to keep the audience hooked than to divide your episodes into two different timelines that people will know are connected somehow, and then have people try to grasp at clues to figure out the big mysteries that led from point A to point B? For six weeks, all we could do was watch breathlessly as "Circle" dropped tiny revealing clues among tons of misleading ones, driving more than its own characters crazy as we all worked to understand the truth.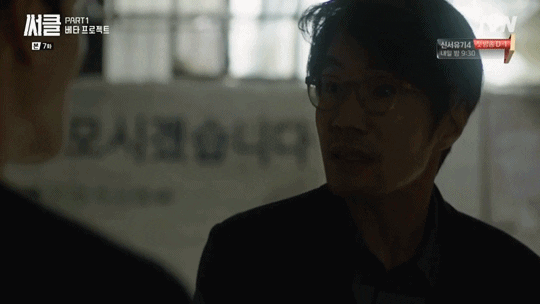 Ah, time travel. Such a beloved, yet dangerous trope. Many feared that "Tunnel" would only be a cheap knock-off of "Signal," but it stood on its own two feet and made its very own story around Choi Kang Woo (Choi Jin Hyuk), a lovable police detective that is flung 30 years forward in time, where he learns that the serial killer whom he'd been chasing in his own time is still active. Prepare to be wowed as the show navigates the investigation, the mysteries of time, an epic bromance, and Kang Woo's desperate search for his family.
Catch episode 1 of "Tunnel" below:
"Duel"
Wait… Which one is he?
Why, friend, isn't that the million-dollar question.
In "Duel," talented actor Yang Se Jong plays Lee Sung Joon, a young man who wakes up with no memories, only to discover that all evidence in a kidnapping case points to him, and that somebody with the same face and DNA as his seems to be wrecking havoc in the city. What can you do when everything you are, down to your very genetic makeup, makes you into the perfect scapegoat for somebody else?
As Dramaland dives further and further into the Sci-fi genre and starts exploring clones, robots, and other such feats of scientific engineering, more dramas keep popping up that will leave you doing your best to analyze the characters' behavior to decide whether or not they're the real one, and wondering about what makes somebody human and the ethics of science at the same time.
And really, what better than a show where you don't know if you should even support your darling because no one knows, not even you, that he is your darling?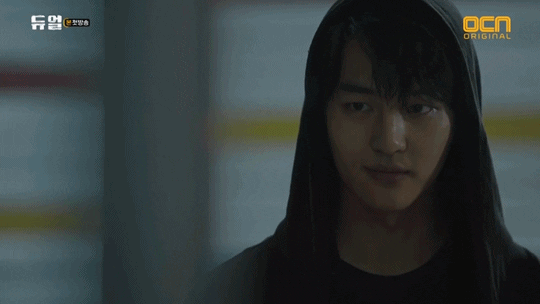 Another prime example of South Korea's successful forays into the Sci-Fi genre is tvN's "Are You Human Too?" which features Nam Shin III (Seo Kang Joon), an AI robot who must take the place of his human counterpart at the head of a powerful company as well as face his enemies.
With a stunning budget of 10 billion won (approximately 9.2 million dollars), "Are You Human Too?" took over two years to wrap up filming. The production team took their time, and it shows in every episode, with computer graphics of incredible quality, and a stunning performance from Seo Kang Joon, who plays both the protagonist and the antagonist of the show. What kept audiences coming back every week, however, on top of a main character who's just too good for this world, was that there was simply no way to predict their next course of action or to foresee the end of the show.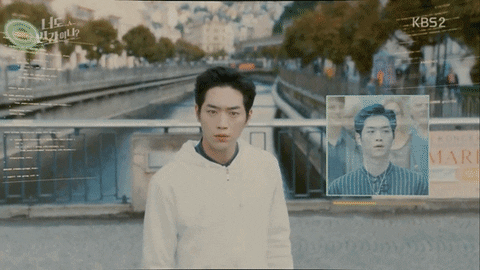 "If you make time flow in a different direction, which direction will it go? Better? Or worse?" Such is the dilemma that Nam Hong Joo (Suzy), who has had prophetic dreams ever since she was a child without ever succeeding in changing it, finds herself confronted to when two charismatic strangers (Lee Jong Suk and Jung Hae In) barrel into her life and prove that yes, you can alter the future. But what are you to do when three different people dream of three different outcomes?
Catch episode 1 of "While You Were Sleeping" below:
If there was such a thing as a puzzle drama award, it would probably go to "Mad Dog" for 2018. You'd think a show about insurance detectives would be boring as heck, yet it's everything but. Led by the charismatic (and ever so gorgeous) Woo Do Hwan and Yoo Ji Tae, "Mad Dog" will lead you around on a merry chase throughout the episodes, while dropping plenty of clues right in front of your nose the whole time. You'll think you have it all figured out, only to realize that you were so wrong that you never saw it coming. Add to that incredible relationships and character development, and you've got yourself a winner right there.
Catch episode 1 of "Mad Dog" below: 
A young woman (Baek Jin Hee) wakes up on a beach. She's the sole survivor of a plane crash that stranded nine people on a deserted island. Pretty straightforward, right? But what if the trauma causes her to lose her memories? Sit down and buckle up as she tries to remember what happened on the island she and eight others got stranded on, only for more survivors to turn up, painting a very different picture from hers. There's murder, friendship, love, plus a flashback for every version of the story, and just no way to truly know what happened.
While Dramaland loves to re-explore established clichés and tropes, it's also showing us its adventurous side more and more with shows such as the wonderful "Circle" or the successful "Tunnel." The truth is, that after a few years, you start seeing the same patterns in dramas over and over again, and sometimes, it gets boring. Which is what makes original and unpredictable shows so much more precious!
Do you agree with this list? Which mystery dramas do you love the most? Let us know in the comments!
How does this article make you feel?