9 Dramas That Leave No Room For Second Lead Syndrome
It is a truth universally acknowledged that we all like to have our heart broken from time to time, but there are moments where we just want to enjoy a good romance without having to feel sorry for the poor guy who definitely won't get the girl.
So here's a list of some dramas that are 100 percent free of second-lead-syndrome.
"Legend of Fuyao" is the story of a young woman who sets off on a quest to find out about her origins, only to get involved in a desperate struggle for peace.
You will try to have SLS, you really will, but whatever shipping vibes you may have had for our heroine and the second lead will vanish the second the main lead smirks his way back onto the screen. The incredible chemistry between Yang Mi and Ethan Juan, plus the way their characters are so incredibly in love with each other (seriously, they will destroy your hearts), will undoubtedly pull you in right off the bat, until no second lead could ever threaten this OTP that is based on trust, mutual respect, and absolute devotion to each other.
Watch "Legend of Fuyao":
When a strong, no-nonsense female general marries a spoiled prince, you know sparks are bound to fly.
Their relationship may get off to a rocky start given that Ye Zhao (Sandra Ma) and Zhao Yujin (Peter Sheng) are polar opposites in education and personality both, but it's clear quite early on that there is no one but their spouse in this couple's eyes and heart, pesky suitors be damned.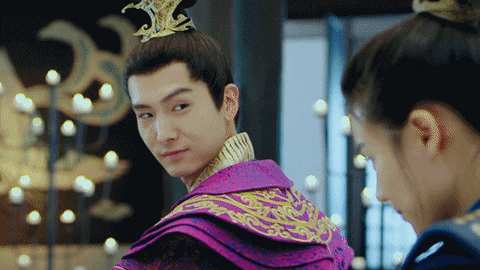 Watch "Oh My General":
Kim Je Ha (Ji Chang Wook), a former special ops soldier with a mysterious past, gets roped into becoming a bodyguard for the wife of a presidential candidate. What he doesn't expect is to fall in love with Anna (YoonA), the recluse step-daughter that hates his charge with a passion.
While Song Yoon Ah's performance as Choi Yoo Jin will forever remain unforgettable, there was always something about her relationship with Kim Je Ha, her age notwithstanding, that kept it from treading into second lead syndrome territory, while still making it more interesting than the main romance itself.
Watch "The K2":
After spending nine years as the assistant to Lee Young Joon (Park Seo Joon), a man so self-centered he can't ever think of anybody but himself, Kim Mi So (Park Min Young) suddenly hands in her resignation, much to her boss's dismay. Cue hilarious antics as Lee Young Joon does his best to convince her to stay, while still being incredibly narcissistic. There will be zero second lead syndrome here, because the "second lead" (a term used loosely for the amount of screen time he has) is a jerk, but mostly because Mi So and Young Joon's antics are just so sweet and funny it's impossible to picture them with anybody else.
Watch "What's Wrong With Secretary Kim":
When rich heir Nam Shin (Seo Kang Joon) falls into a coma, his mother has no better solution than to replace him with an identical robot so his enemies can't take advantage of the situation. Except while the human is a jerk, the robot is a cinnamon roll, much to the utter confusion of the people around them… including the leading lady (Gong Seung Yeon). Between the sweetest robot and a terrible human being who looks exactly the same, which one would you choose?
There you have it, no second lead syndrome.
A centuries-old goblin (Gong Yoo) meets a girl who can see ghosts and might well be his salvation (Kim Go Eun). Of course, things don't go as planned, and feelings ensue. There can be no second-lead syndrome here for one very simple reason: the second leads are interested in each other, and each other only, and they're far too busy trying to figure out the other to grow feelings for anybody else, and that singular focus is truly what lends their eternal love story so much depth and beauty.
Watch "Goblin":
A talented surgeon (Song Hye Kyo) falls in love with a special forces officer (Song Joong Ki), but the seemingly opposing values of their respective jobs might prove too much for them to overcome.
There is no SLS here for a very simple reason: the second leads are crazy in love with each other, and despite plans from well-meaning parents, make it very clear early on that they are not interested in the main characters, who only have eyes for each other anyway. You know, isn't it wonderful to have a straightforward romance?
Watch "Descendants of the Sun":
12 years after being falsely accused of treason and having his entire life wiped out around him, Mei Changsu (Hu Ge) returns to the world a man with a plan and finds out that many people remember him and his family. Among them, his former betrothed, Princess Ni Huang (Liu Tao).
It's hard to ship a character with somebody else when you realize their significant other has waited for them for over 10 years in spite of believing them dead and was prepared to go on like that for their entire life. Such absolute, all-encompassing love can't be dismissed, especially when it's clearly requited. Mei Changsu and Princess Ni Huang's story might not have been the focus of "Nirvana in Fire," but it was so beautiful there was no way we'd ship either of them with somebody else.
Watch "Nirvana in Fire":
A conman, a fighter, a hacker, and a driver join forces to take down powerful but corrupt men… and make some money besides.
"The Player" was undoubtedly one of the best surprises of 2018. Starring beloved faces such as Song Seung Heon, Krystal, and Kim Won Hae, it featured the well-known and popular trope of a group of misfits banding together to stop evil. The best part? No romance whatsoever, but strong team bonding and deep friendships that never failed to put a smile on our faces whenever the team bickered, bantered, and teased each other. Hilarious, heart-warming, "The Player" made for a wonderful time far, far from any second-lead syndrome ever.
Watch "The Player":
Have you seen any of those dramas? Do you have any other recommendations for those poor souls seeking a show without the dreaded Second-Lead Syndrome? Let us know in the comments!
A long-time nerd and hot-chocolate addict, karoodramas enjoys watching and writing about dramas, fangirling over Tony Stark, and falling down the tumblr rabbit hole. You can follow her ravings on Twitter and Tumblr.
How does this article make you feel?