The Best Antiheroes In Dramaland: A Selection Of Those That Stray From The Black And White
Sometimes, what will make you gasp and sigh and face-palm and cling to the edge of your seat won't be the heroics of a good old-fashioned hero, but instead the manipulations and twisted ways and dubious morality of a well-written antihero. Often tormented by a dark past, these are characters who fight for a noble cause, yet were shaped by their experiences so that they'll go to any lengths to ensure they reach their goals. But for every bad deed they commit, there's something in them to balance it out, something good or at least relatable enough for the audience to understand where they're coming from.
Here are a few memorable antiheroes from Dramaland. Spoilers ahoy!
Choi Yoo Jin — "The K2"
While she's introduced as one of the antagonists of the story, it's hard not to root for Choi Yoo Jin (Song Yoon Ah) after a few episodes. Yes, she'll certainly use any means available to achieve her goals and hardly cares for human life (other than her own, that is), but her circumstances are positively horrible, and make it much easier to sympathize with her and want to see her win against her enemies.
As a character, she's much more complex and well-rounded than the protagonist, Go Anna, whose pure and innocent demeanor can get annoying at times. Human beings are inherently flawed, and this is a woman who makes do with what she has. She's not a good person. But she's not a bad one either, and that makes her rare moments of humanity all the more poignant.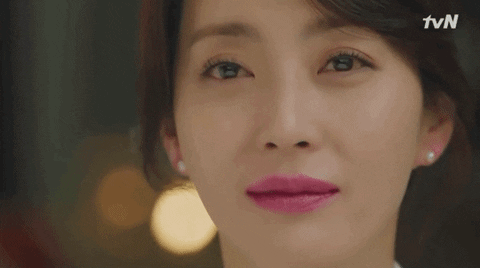 Watch "The K2":
Kim Min Joon — "Mad Dog"
When he first shows up in the early episodes of "Mad Dog," Kim Min Joon (Woo Do Hwan) cheerfully shows the team up by demonstrating his vast intelligence, conning skills, sass… and absolute lack of care for any sort of moral conduct. He is a man on a mission, and if he has to use and discard people to fulfill it, then so be it. Obviously, it's hate at first sight.
Watch "Mad Dog":
Rong Zhi — "Untouchable Lovers"
What could be going on behind those beautiful features? Such is the question you'll find yourself asking pretty much every single minute you're watching Rong Zhi (Song Wei Long). That tiny, indulgent smile reveals nothing, and even when you think it's turning a smidge more genuine, he goes and plots against his leading lady. You think he's starting to like her, and you're already cooing at seeing the iceman start to thaw, only for him to turn around and metaphorically stab his lady not-love in the back. What are you thinking, Rong Zhi? Do you like her? Do you not? But if you do, can you please stop trying to ruin everything she's trying to accomplish? Or, you know, manipulating her all the time? You're making it really hard to root for you!
Watch "Untouchable Lovers":
When Koreans are treated like dirt by the invading Japanese, Lee Kang To (Joo Won) resorts to drastic means to provide for his old mother and mentally ill brother: he defects and joins the Japanese police. He might be a traitor, but at least his family will be safe. Even if they, too, despise him. This is a choice that will lead Kang To down a dark, dark road, one where he often finds himself doing the exact opposite of what he knows to be good just so he can protect that which he holds closest to his heart.
Watch "Bridal Mask":
Wang So — "Scarlet Heart: Goryeo"
Hated and feared because of the scar that disfigures him (courtesy of his mother, no less), Wang So (Lee Joon Gi) has never known love, be it romantic or familial. Sent away from the palace under grim circumstances, his past has made him a tad rough around the edges, to the point that he won't even try to reach out to anybody anymore, doesn't expect anything but the worst from those who surround him… and will do anything for those he considers his. Even if it means killing them to end their suffering.
Although he seems calm and composed at all times, it's when he confronts his past that Zong Yue's (Lai Yi) simmering hatred boils to the surface. He's almost unrecognizable when that happens and is not above manipulating his way to revenge. Even the people closest to him are not safe from his schemes. All throughout the drama, we see him teeter on the verge of full-out villainy, and while he's not the main lead or the second one even, his character is undoubtedly one of the most complex and well-rounded ones of the series.
Watch "Legend of Fuyao":
Yeo Won — "Shine or Be Mad"
The proud and ever-collected consort to prince Wang So, Yeo Won (Honey Lee) is one of those many drama wives whose husbands hold no love for them. But Yeo Won doesn't fall into the familiar cliché of the jealous, rabid wife. Instead, and even though she's well aware that Wang So's romantic interests lie elsewhere, she stands tall and becomes his best and most powerful ally. Be it murder, torture, or blackmail, Yeo Won isn't afraid of getting her hands dirty if it means protecting her husband… and herself.
Check out "Shine or Be Mad":
Do you know more antiheroes? How many have won you over? Let us know in the comments!
A long-time nerd and hot-chocolate addict, karoodramas enjoys watching and writing about dramas, fangirling over Tony Stark, and falling down the tumblr rabbit hole. You can follow her ravings on Twitter and Tumblr.
How does this article make you feel?