6 Reasons To Watch C-Drama "The Song Of Glory"
Starring Li Qin ("Joy of Life," "Princess Agents") and Qin Hao ("The Bad Kids"), "The Song of Glory" tells the story of Shen Li Ge, an orphan raised as an assassin, who must join hands with Prince Peng Cheng so as to put an end to the reign of corrupted nobles. With a dreamy love story, a strong female lead, gorgeous production values, and a captivating plot, "The Song of Glory" already hit over a billion views before its midway point. Here are a few reasons why.
Note: This article was written based on the first 16 episodes of "The Song of Glory."
A strong female lead
There are few female leads such as Shen Li Ge in Dramaland. While the first episode certainly suffices to showcase her many talents and undisputed badassery, the following episodes will make you fall in love with her for her smarts, resourcefulness, and absolute refusal to let anybody step on her. But what's even better is Li Ge's frank, straightforward character. This girl is not afraid to say what she means or go for what she wants. More than that, she'll ask for an explanation before jumping to conclusions, which is a seldom-seen character trait.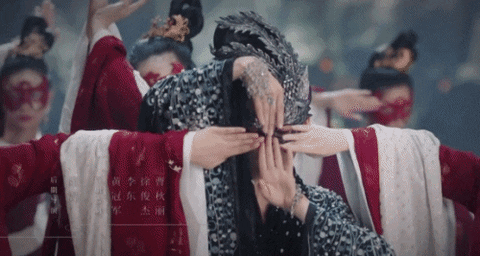 Love and banter
The relationship between the main leads is swoon-worthy at the least. In fact, their sass, banter, and power couple dynamic brings back excellent memories of Yang Mi and Ethan Ruan in "Legend of Fuyao." Those two are equals in many ways, be it fighting prowess, brain power, or wits, and it's an absolute delight to watch them interact.
The best people
The family dynamics in this one will probably make you cry at some point. Most of the characters are so lovable it's impossible not to get attached, and their relationships with each other will make you smile and laugh and tear up. And probably cry at some point. The icing on the cake? There are several sets of siblings in this, and their relationships aren't glossed over: instead, they're one of the pillars of the drama, and just like in real life, they fight, tease, and support each other, and we're so here for it.
Female friendship at its finest
Let it also be said, and this is important, that "The Song of Glory" also sports some of the best female friendships and solidarity in DramaLand. Really. We can't elaborate because spoilers, but do believe us. Here's to hoping those friendships don't sour later on.
Beauty all around
The costumes may seem average at first glance, but it's when you look a little more closely that you notice all the delicate details that make them memorable without crossing into ostentatious. Meanwhile, the production team clearly put some thought into the sets, using liberal amounts of running water and original decorative elements to ensure that "The Song of Glory" has its very own, very distinctive decor and atmosphere.
The fights also have very interesting choreographies. The effort was very obvious when it comes to those scenes, to the point that each and every one of them has at least one unique element. Clearly, the point was to try and make "The Song of Glory" stand out as much as possible, and we can agree that it's a success!
An older couple
It's pretty rare in period dramas to see older couples who are happy and in love with each other. Older couples who interact harmoniously, talk to each other as equals, and hug. Older couples who get a couples poster. It's pretty rare, and all the more important, and "The Song of Glory" managed to give us something we didn't even know we needed.
Have you watched "The Song of Glory", or did this post convince you to start it? Let us know in the comments! 
A long-time nerd and hot-chocolate addict, karoodramas enjoys watching and writing about dramas, fangirling over Tony Stark, and falling down the tumblr rabbit hole. You can follow her ravings on Twitter.
How does this article make you feel?