MONSTA X Announces New 2022 Dates For Postponed U.S. And Canada Tour
MONSTA X has rescheduled their U.S. and Canada tour!
MONSTA X first announced a U.S. and Canada tour in 2020, but the tour was postponed due to the COVID-19 pandemic. The tour dates were pushed back to April and May 2021, but in March 2021, the tour dates were postponed for a second time.
On May 25, Starship Entertainment released a statement about the rescheduled tour dates. The U.S. and Canada tour will now take place in 2022 and the existing tickets will be valid for the new dates.
The new dates have MONSTA X kicking off their tour in New York on January 29, 2022, moving up to Toronto, Canada on February 1, and then back to the United States until their final stop in Los Angeles on February 27.
Check out the new dates here: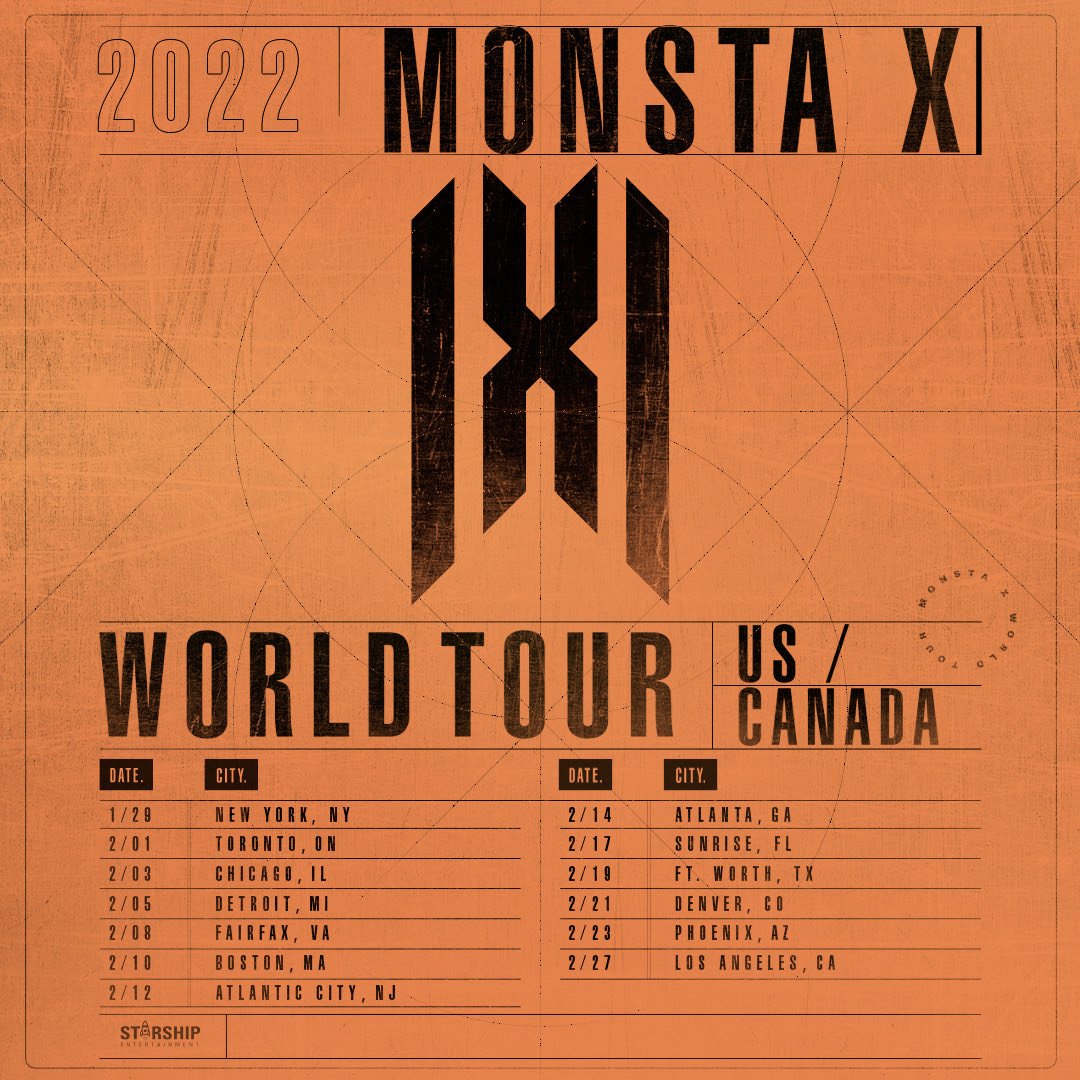 Read Starship's full English statement below:
---
How does this article make you feel?