4 Reasons To Check Out C-Drama "Miss Chun Is A Litigator"
Do you ever miss "Maiden Holmes" or "The Imperial Coroner"? Shows nobody expected anything from but turned out to be hidden gems? Well "Miss Chun is a Litigator" seems set to live up to them. This story of a young lady from a military family who dreams of being a litigator, which is of course unthinkable for a woman of her time, makes for a delightful watch thanks to its lively performances and fantastic bromance. Here are some reasons why you don't want to miss out on this drama!
A tempered heroine
As the eponymous heroine of the show, Chun Tu Mi (Zhuang Da Fei) has a lot to live up to, and she really does. "Miss Chun is a Litigator" isn't big on either the humor or the romance: instead, it focuses more on this young woman's dream and her efforts to attain it. The best thing about Tu Mi is that her character truly measures up to her ambition: she's wise, well-mannered, empathetic, and doesn't lose her cool easily. What's even better is that she's very smart, which makes her a great character to follow and root for throughout the show.
The best trio
Tu Mi might be a bit too serious but not to worry: Han Wu Wei's there to balance that out. Played by actor Fan Zhi Xin, Han Wu Wei is an official, but that doesn't stop him from being daring, bold, and humorous. His dynamic with his more serious friend Kang Zheng Huan (Qin Tian) will never fail to make you laugh. Han Wu Wei may not be the lead of this drama, but he's a delight whenever he comes on screen, and, in time, he shows unexpected depths. He may seem like a goofy jokster, but he does deserve his position and knows very well to pursue important matters to their end.
Fantastic family dynamics
Ever wish parents were a bit more supportive of their kids in costume C-dramas? Look no further, Captain Chun Da Shan (Michael Tong) has arrived! The man is terrified of what will happen to his daughter after he dies (a daunting possibility given that he's a part of the army), but that doesn't stop him from supporting her and her choices as he encourages her on the road she chose for herself. His unconditional love and trust for his Tu Mi are an absolute delight to witness.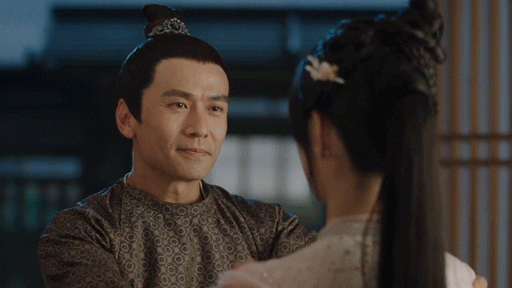 A straightforward romance
There will be no endless misunderstandings for Chun Tu Mi and Ye Cha (Huang Jun Jie), an assassin who seeks a mysterious ink stone. The two communicate very well and like each other… and that's that. Although Ye Cha doesn't appear as much as you'd expect him to given that he's the male lead, his relationship with Tu Mi is nothing short of adorable. Also, I absolutely appreciate Huang Jun Jie's return… as well as his very buff silhouette!
Check out "Miss Chun is a Litigator" below:
Have you watched "Miss Chun is a Litigator" already? Or are you planning to? Let us know in the comments!
A long-time nerd and hot-chocolate addict, karoodramas enjoys watching and writing about dramas, fangirling over way too many things all at once, and falling down the Genshin rabbit hole. You can follow her ravings on Twitter and check out her drama reviews on her website.
How does this article make you feel?