New k-pop album releases – December 22 to 28
You can pre-order these new albums from YesAsia by clicking on the album cover image.
Han Kyung Il Vol. 5 – Nature (December 27)


1. Prelude
2. That's Great
3. As If I Haven't Loved
4. Visible Lie
5. The Same Break-up
6. Love The Way We Are Right Now
7. The Words That Are Remembered
8. Exhausting Day
9. Message Received
10. Only Tears
11. A Sudden Night In November
– Han Kyung Il's fifth official album "Nature"
Han Kyung Il is finally making his way back into the music industry as he releases his much-awaited fifth album. We will be able to see a noticeable difference in his image and vocal skills as we compare his previous albums to his new fifth album. The prelude starts off with a nice harmonica sound played by a talented musician, Harim. The prelude leads right into his title track called "That's Great" which is a song that was composed by Kang Ji Won. Actress Park Shi Eun took part in this music video which was shot in Paris, France. This album was successfully created with the help and contributions of many talented musicians, composers and lyricists such as Han Sang Won, Jang Joon Ho, Choi Il Ho, Ham Choon Ho, Shin Hyun Kwon, Shin Suk Chul, Hong Joon Ho, Sam Lee, Harim and Kim Eun Kyung. – credits to purpletiger86
MC Sniper – For You (December 26)


1. For You
2. Only You Are Yourself
3. For you (Instrumental)
4. Only You Are Yourself (Instrumental)
MC Sniper released his fourth album earlier this year in March and he is back with his first single. In wanting to make a big difference, he released his first single album that includes two new tracks and instrumentals. The first track "Four You" is a very addictive song that has wonderful lyrics and melodic flow, giving us a nice and comfortable feeling when listening. The second track "Only You Are Yourself" is about a man who cannot forget the woman he loves even after she marries a different man. – credits to purpletiger86
Gavy Queens – Vol. 1 New Born (December 27)


01 Two Words
02 Endless
01 My Person
04 Splash
05 Departure
06 Smash
07 A Girl's Life
08 Call My Y
09 Mong Ae
10 Girl
11 Like the Sun
12 Secret of 4card
13 Endless (String Version)
This 2007 winter, Gavy Queens, a passionate female project trio, have released their first album, starting season two of Gavy. Their name Gavy is derived from two characters: Ga, meaning song from the blood and Bi (Vy) from the word queen. This group have the skills and passion to match their name. The songs in the album have various flavors. Endless is a ballad while Call Me Y is a poppish hip-hop dance track. Splash is also another dance track while A Girl's Life is a remake track where Gavy Queens' great vocals can be savoured. Kim Young Suk, who produced Gavy NJ's music videos, is responsible for Gavy Queens' upcoming music video. – credits to motoway065
Hong Gil Dong OST (released)


01 Over the Rainbow – Jang Nara
02 Flower Shoes – Kim Ji Hyun
03 Child From the Heavens – Lee Ji Hee
04 A Dazzling Day – Shi Anna
05 Be My Fan – Namolla Family
06 Memory's Side – Baek Dong Woo
07 Bad Boyz = Lee Hyun Wook
08 You Above My Tears – Kim Na Young
09 Alone Alone – Park Mook Hwan
10 Story From Below – Lee Hyun Wook
11 Hey Magpie – Kim Ji Hyun
12 Over the Rainbow – Kid Ver. – Kim Min Bum
13 Flower Shoes – Kim Ji Hyun with Friends
14 During the Winter…Love – Jang Nara
Are animated soundtracks only for children? TV animation 'Hong Gil Dong Adventures' is a 3D animation for all of Korea. Likewise, the same goes for the soundtrack. The songs on this album are about various dreams such as freedom, happiness, or love. There are also various genres included in this soundtrack, such as kid versions as well as traditional Korean sounds. Famous singers who took part in the album include Jang Nara, Namolla Family and Lee Ji Hee. Jang Nara, who sang the title track Over the Rainbow, also wanted to leave a message for listeners. She hopes that people would not be discouraged even if they are at the bottom, but instead try their best and through it, find some merit. Suh Dong Sung, who produced songs for many famous artistes, produced this album. – credits to motoway065
King & I (SBS Drama) OST (released)


1.천년애 [Thousand Years In Love]
2. 비소유 [Bi So Yoo]
3. 부디 [By All Means]
4. 애상가 [Love Song]
5. 온새미로 [Ohn Sae Mi Ro]
6. Prologue 한숨 (Breath)
7. 천년목 (처선 러브테마) [A Thousand Year Old Tree: Chuh Seon's Love Theme]
8. 空無愛天(공무애천) [Sky Without Love]
9. 꿈의궁전 [Palace Of Dreams]
10. 하늘이 내게 [The Sky To Me]
11. 붉은태양 [Red Sun]
12. 花雨(꽃비) [Flower Rain]
13. Kingdom Of Kings
14. 머나먼 여정 [Faraway Journey]
15. The Little Hero
16. 은징도 [Eun Jing Do]
17. The Road Of King
18. Moonlight
19. 黑雨(흑우) [Black Rain]
20. 부디 [By All Means (Vocalized Version)]
– SBS drama "The King And I", Official OST Album Release! Jo Kwan Woo, Lim Hyung Joo, Brown Eyed Girls, etc…
The official OST album of the popular SBS drama "The King And I" has finally been released. The OST was directed by music director Oh Joon Sung and the tracks are filled with great instrumentals, as well as songs that were sung by many talented musicians such as Jo Kwan Woo, Lim Hyung Joo, Brown Eyed Girls and David. Unlike most historical drama OSTs, music director Oh Joon Sung made each track lyrical and narrative while keeping the tune modernized. – credits to purpletiger86
See Ya (single) – Sand Foot Steps (Shoes II) (released)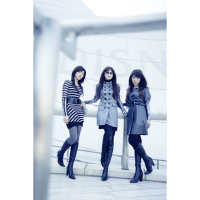 1. Sad Foot Steps (Shoes II)
– See Ya's new song "Sad Foot Steps (Shoes II)" released!!!
See Ya's new song "Sad Foot Steps (Shoes II) is a sad ballad track that was composed by Park Geun Tae, who composed hit songs for Baek Ji Young ("Won't Love") and Ivy (If It's Like This). Unlike their previous albums, this will be See Ya's first time appearing in their own music video. The new group Cho Shin Sung and actor Ha Suk Jin will also be taking part in this music video. – credits to purpletiger86
Lim Jeong Hee (single) – O Sky, O Wind (released)


01 O Sky, O Wind
02 O Sky, O Wind (Inst.)
Diva Lim Jeong Hee who represents Korea has released a sad ballad titled O Sky, O Wind. This song is a remix of Can't, which is from her latest third album, Before I Go J-Lim. The instrumentals were edited in this version, bringing out Lim's vocals. The song title was changed to O Sky, O Wind as the song seemed to be pleading with the sky and the wind for a favor. This track will also be the representative track for the MMORPG game, Poong Rim Volcano. – credits to motoway065
KCM (single) – Kingdom (released)


1. Beauty And The Beast
2. Sad Snowman
Ballad prince "KCM" is back with his new digital single. The two tracks in this digital single are from his official fourth album, which will be released in January. KCM wanted to release a digital single as a small Christmas gift to his loving fans. The first track "Beauty And The Beast" is a fun dance track which is different from his usual ballads. This is a great song for people who are in a relationship, or those who are single. The second track "Sad Snowman" is a medium tempo ballad that fits perfectly with the Christmas/winter season. This digital single is expected be a great Christmas present to his devoted fans. – credits to purpletiger86
Rainbow Vol. 6 (released)


01 This Winter (Narsha & Miryo of Brown Eyed Girls)
02 Irrelevant Imagination (8eight)
Pleasing fans with Lee Seung Chul's Don't Leave, MC THE MAX's I Found Love, Tei & Hye Ryung's Love is Feeling, and much more, Rainbow have come back with a brand new concept in with their sixth series: Winter, New Year's and 2008. The first track This Winter is a popular winter track remade by Brown Eyed Girls' members Narsha and Miryo, who sang it in their own distinct style. Group 8eight, on the other hand, remade Rollercoaster's song, Irrelevant Imagination. By listening to this song, one can imagine the group back on the Show Rival stage, singing with overflowing energy. Many fans will enjoy this single this winter. – credits to motoway065
Other releases:
LPG (single) – Winter Story (released)
Krygen – Reminiscing My First Love (December 28)
Source: Hanteo, Kyobobook, YesAsia, dosirak