Davich Unveils New Album's Jacket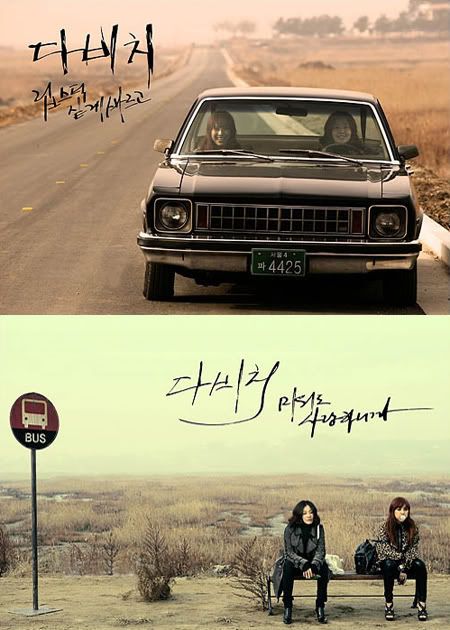 The up-and-coming duet Davich has unveiled the jacket of its new album prior to the album's release.
Comprising Lee Hae-ri and Kang Min-kyung, the R&B duet made headlines with its new music video that features actress Lee Mi-yeon and singer Lee Hyo-lee. The duet is poised to begin its singing career at full speed after releasing its debut album.
One of the members, Kang, gained enormous popularity recently for her pretty face. The jacket of the duet's debut album shows photos of Lee Mi-yeon and Lee Hyo-lee: one showing the two waiting for a bus at a bus stop and another one showing them driving an old car in the countryside. The two women's unprecedented transformations in the music video have raised hopes for Davich's album.
Davich's music video was produced in the style of a road movie. The duet will appear at SG Wannabe's concert in Tokyo on Jan. 27, officially performing for the first time.
How does this article make you feel?