FLY TO THE SKY "Ready to Launch" Concert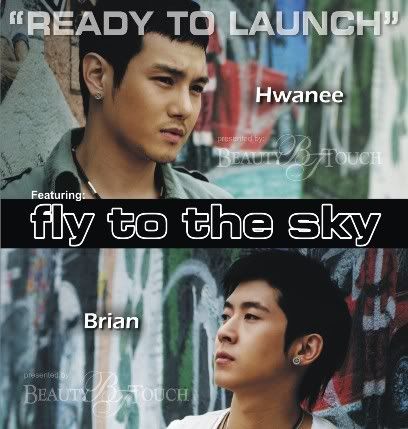 Saturday; 7:00 PM
Ticket Price(s): $50 – $75 – $100 – $125 – $150
Discount(s):
$35 STUDENT tickets, UPPER BALCONY ONLY
This is the biggest K-Music event of the New Year!
The hottest Korean R&B duo, Fly to the Sky, performs their first concert in Hawaii at the historic Hawaii Theatre in downtown Honolulu.
The duo (Hwanee & Brian) debuted on November of 1999 with the release of their first album, Day by Day. The two have a phenomenally successful career as a duo, releasing seven albums in eight years. Their seventh album, No Limitations, released July 4, 2007, features the songs, "Pretty Today," "It's Still Love," and "Grain of Memory."
However, their talents are not bound by their status as a duo. Hwanhee has stretched his talents to include acting, starring in the 2006 drama, "Over the Rainbow," starring opposite Kim Ok-Bin. Brian released a solo album in December of 2006, The Brian, featuring his first single, "Gajima (Don't Go)." Together they are Fly to the Sky with mesmerizing talents that no other K-pop stars can compare!
Currently, they have Concerts in Korea & Japan and their final concert tour right here at the Hawaii Theatre!
How does this article make you feel?