Tablo and Kim Sung-eun New Hosts of 'Music Bank' on KBS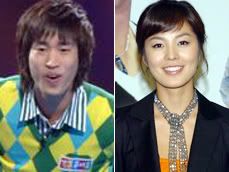 Actress Kim Sung-eun and singer Tablo have been chosen as the new hosts of 'Music Bank Live' on KBS 2TV. The new hosts will take over for Ha Ha and Lee Hyun-ji starting February 15.
The producers of the show chose Tablo and Kim for their ability to appeal to a wide range of viewers, not just teenagers.
Tablo, who is a member of popular group Epik High, attracted numerous fans by hosting a variety of radio and TV shows with his polished speaking abilities. Kim has also been gaining her share of popularity through her "tone-deaf" performance on KBS 2TV's 'Happy Sunday.'
How does this article make you feel?