Music news from Feb, 1st till 8th
Featuring artists: Big Bang, Park Hyun Bin, Shin Hae Chul, Maybee, LeeSang, Rain
Rain to Sing Title Song for Animation Film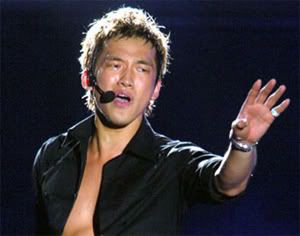 Date: Feb, 06th 2008
Source:http://world.kbs.co.kr/english/entertainment/enter_chart_detail.htm?No=7074
World star Rain is to sing the title song for Hollywood animation film "Kung Fu Panda."
Rain has already finished recording the song in November of last year. Although Boa has already sung the theme song for the Korean language version of the Hollywood animation "Hedge," this is the first time that a Korean singer performs the theme song for local release.
To be released on July 26th, Dreamworks' animation feature "Kung Fu Panda" stars famous American comedian Jack Black, renowned Dustin Hoffman and Angelina Jolie, as well as Hong Kong action star Jackie Chan. Taking the motif from Stephen Chow's "Kung Fu Hustle," the animation portrays how a panda becomes a kung fu master.
=================================
Leessang's New Album to Include Song Paying Tribute to Late Boxer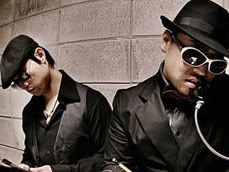 Date: Feb, 05th 2008
Source:http://english.kbs.co.kr/entertainment/news/1506077_11858.html
The duet Leessang will include in its new album a song paying tribute to the late boxing champion Choi Yo-sam, whose organs were donated to medicine after he was pronounced brain-dead.
The duet's fifth album comes after a one-year hiatus. The members used to learn boxing in their early 20s at the same boxing gym with Choi, and were long-time close friends. The song could be chosen as the title track of the duet's album, as it deals with Choi's tragic death and his organ donation.
A WBC light flyweight champion, Choi successfully defended the WBO Intercontinental flyweight title with a unanimous decision victory over Heri Amol of Indonesia on Dec. 25. He was knocked down a few seconds before the end of the match but beat the count and went on to win the fight.
However, he eventually collapsed and underwent emergency surgery. He was pronounced brain-dead Jan. 3.
=================================
Maybee Makes Come Back as DJ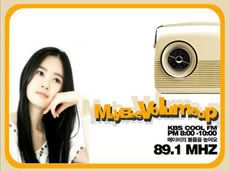 Date: Feb, 04th 2008
Source: http://world.kbs.co.kr/english/entertainment/enter_chart_detail.htm?No=7072
Singer Maybee, who had suspended her radio DJing career due to a vocal cord cyst, has made a comeback after three weeks of rest.
Maybee resumed her career at KBS Cool FM as a DJ on Feb. 4. Up to now, she had been replaced by actress Choi Kang-hee.
The production team of the singer's radio show said they were concerned about her health but that they were happy to see her upbeat and cheerful.
Maybee's agency said the singer's condition could deteriorate if she pushes on with her DJing and singing career, as her disease takes time to heal. The agency added that it will adjust Maybee's schedule according to the results of medical tests and the singer's condition.
=================================
Shin Hae-chul Blasts New English Policy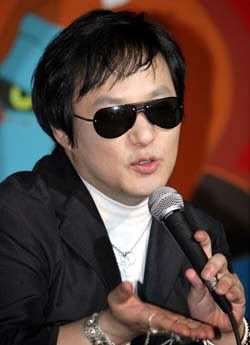 Date: Feb, 04th 2008
Source: http://world.kbs.co.kr/english/entertainment/enter_chart_detail.htm?No=7072
Highly vocal singer Shin Hae-chul launched a strong criticism against the incoming government's English education policy. The new Lee Myung-bak administration aims to tailor the Korean education system to enable all high school graduates to speak fluent conversational English.
Known for his controversial and acidic political opinions, Shin has blasted the new policy as an "undemocratic action and ridiculous idea that forces English upon even those who do not need to speak English" at his online radio program "Ghost Station." He also added that if Korea wants so much for its citizens to speak English, it should become the 51st state of the U.S. or join the British Commonwealth. Most of his fans and a large number of the general public appear to agree with his view.
Shin has said that it is impossible to have all high school classes in English and shouldn't be possible at all because it's undemocratic. There just needs to be an effective educational system available for those who want and need to learn English.
=================================
Park Hyun-bin Rises Above Trot Big Wigs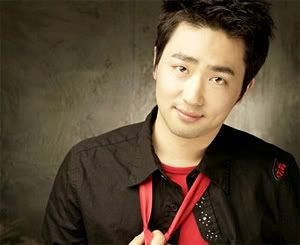 Date: Feb, 01st 2008
Source: http://world.kbs.co.kr/english/entertainment/enter_chart_detail.htm?No=7043
Young trot singer Park Hyun-bin won the best adult pop award over four big wigs of the trot genre – Tae Jin-ah, Seol Wun-do, Song Dae-gwan, and Hyun Chul – at the 17th Seoul Music Award.
Winning the best adult pop award was a big surprise for Park as well, because no one was able to break through the solid wall of reputation put up by the big four of trot. Park's triumph was compared to a similar feat achieved by the hottest trot singer Jang Yoon-jung in 2004. She also won the best adult pop category over more established female singers like Shim Su-bong, Kim Soo-hee, Choi Jin-hee, and Choo Hyun-mi.
Park thanked his fans for granting him such great honor, especially when there are so many older and more famous singers in the same category. Park's agent was confident that the young prince of trot will soon step up as "the king of trot" right next to trot queen Jang Yoon-jung.
=================================
Big Bang Wins Pop Music Award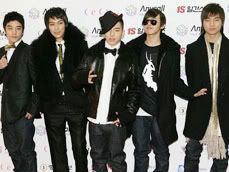 Date: Feb, 01st 2008
Source: http://english.kbs.co.kr/entertainment/news/1505226_11858.html
The group Big Bang has won the grand prize at the 17th High1 Seoul Pop Music Award granted by the Sports Seoul newspaper.
In the ceremony Thursday, they received not only the grand prix but also the main award and the digital music award.
The main award went to ten teams in total: Super Junior ('Don't Don'), SG Wannabe ('Arirang'), Big Bang ('Lie'), Epic High ('FAN'), Jang Yun-jeong ('First Love'), Baek Ji-young ('Your love is enough'), See Ya ('Love's Greeting'), Eru ('Because we are two'), MC the Max ('My heart can't go on') and V.O.S ('Every day every day').
The new singer award went to Girls' Generation ('Girls' Generation'), Wonder Girls ('Tell Me') and the boy band FT Island ('Lovesick').
How does this article make you feel?