Music news
Featuring artist: Tak Jae Hoon, Paran, Insooni, Byul, Hong Kyung Min, Moon Hee Jun, Tony Ahn, Kangta
Former H.O.T. members battle it out solo!
Date: February 25 2008
Source: http://www.arirang.co.kr/ Picture: www.naver.com
Three former members of the top pop-idol group H.O.T. are poised to compete this spring as solo artists. H.O.T.-leader Moon Hee-joon, who has completed his military service, plans to make a comeback in March with a 5th full-length album. Kang Ta, who's busy throughout Asia and focused on China and Japan, plans to make a comeback this spring with his 4th album. Tony An, for whom military service is pending, is speeding up his work on a last album for pre-enlistment release. Fans can expect great results from the friendly competition between these solo artists.
===============================
Hong Kyung-min: 'I coined the phrase 'cattle-call vocalism."
Date: February 25 2008
Source: http://www.arirang.co.kr/ Picture: www.gonews.co.kr
Singer Hong Kyung-min has drawn attention for saying he coined the description 'cattle-call vocalism,' which refers to the R&B vocal style associated with Park Hyo-shin, SG Wannabe, See Ya and others. It's now become a common description for the practice. Hong Kyung-min says he went to a concert by Park Hyo-shin during his debut years, heard his unique singing style and came up with the description almost as a joke. Artists who practiced the cattle-call style of vocalism were rare at the time, which made Park Hyo-shin's voice all the more unique and charming.
===============================
Singer Byul Releases Best Album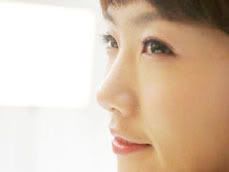 Date: February 20 2008
Soure: http://english.kbs.co.kr/
Singer Byul has released a collection of her hit songs entitled 'The Best.'
Byul debuted in October 2002 with her first album entitled 'December 23rd.' Since then, she has released four studio albums and two single albums featuring hit songs such as 'How Are You,' 'I Think I' and 'Tears.'
The title song of her best album is entitled 'A Glass' which was written by Hwang Chan-hee who is well-known for having composed other hit songs in the past such as 'Password 486,' performed by Yun Ha.
Also included in the album is a duet with Rain entitled 'How I Love You,' 'Feeling Good Today' featuring MC Mong and a duet with Na Yun-kwon entitled 'How Are You.'
The album also features yet undisclosed photos of the singer as well as music videos.
===============================
Insooni Releases Album of Best Hits from '97 to '08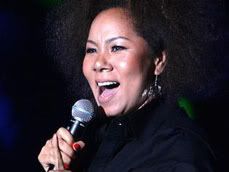 Date: February 18 2008
Source: http://english.kbs.co.kr/
Veteran singer Insooni, who recently celebrated the 30th anniversary of her debut, has released 'Anthology 97-08,' an album featuring the best hits from the past decade of her career.
Insooni debuted in 1978 as a member of the Hee Sisters and firmly established herself as a solo pop artist during the 1980s. In the 90s, she worked with younger-generation hip-hop and R&B musicians and drew the spotlight for her diversity. The latest anthology contains her hit songs from the 90s, when she began experimenting with different styles of music, until now.
The title song of the album is a remix version of 'Tonight,' which was featured in her 2004 album 'A to Z.' The album also contains another famous hit song, 'My Dear Friend' featuring Cho PD.
The album features a total of 20 songs.
All of the songs have been remastered and improved in terms of sound quality. Insooni is currently recording another album slated for release in March or April.
===============================
Paran makes 3rd album in a global style!
Date: February 18 2008
Source: http://www.arirang.co.kr
The 5-guy group Paran is in the process of creating an album custom-made for Asian fans. Popular in Japan, Indonesia, Thailand, China, Taiwan and other countries, Paran plans to release its 3rd full-length album in March. It will be produced in a global style and fully supported by U-main, which worked on N'Sync's music, as well as Japan's Johnny's Productions. The group also plans to shoot several music videos to correspond with each country, filming in Thailand, Japan and other locations.
===============================
Tak Jae-hoon to make comeback after 3 years with S Papa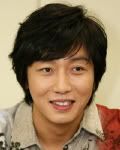 Date: February 18 2008
Source: http://www.arirang.co.kr Picture: www.naver.com
Tak Jae-hoon, who's active in various capacities, is releasing a solo album as S Papa and making a comeback as a singer. His last release was S Papa's 1st album in December of 2004. With plans to release the 2nd album in April, he is reportedly concentrating fully on the work. Those who know him say Tak Jae-hoon started his career singing and has continued to love the craft. He was popular for the song "Glad It's Over" and held a concert with Shin Jung-hwan and Country Kko Kko at the end of last year, making his artistic intentions known.
How does this article make you feel?