This Week in Music – 4th Week of February, 2008
featuring artists & events: Danny Ahn, Lee Jung Hyun, 'Safeguarding Cultural Heritage – We Love You, Korea' campaign, '2008 Hallyu Again in Jeju' festival, Rain, Cho Kwan Woo, Gaby NJ
Cho Kwan-woo and Gavy NJ Take Part in OST of Drama 'Fate'
Date: February 25, 2008
Source: http://english.kbs.co.kr/
Singer Cho Kwan-woo and the female vocal group Gavy NJ took part in singing the theme song of a new film entitled 'Fate' starring superstars Song Seung-heon and Kwon Sang-woo.
'Fate' will be the first drama Song will star in since his discharge from the army and Kwon's first role as a villain. In the drama, the two best friends end up becoming arch enemies after they are betrayed by a close friend. It is a high-energy drama filled with large-scale action scenes.
The heartbreaking ballad song 'One-Sided Love' which Cho Kwan-woo sings in the original soundtrack of the drama was written by songwriter Kim Do-hun who wrote past hit songs like 'Toc Toc Toc' for E Hyo-lee and 'After I Met You' for Yangpa.
Meanwhile Gavy NJ sings 'Remember,' a medium-tempo song written by Min Myung-ki who wrote songs for the female vocal group in the past including 'Happniess' and 'Life Goes On.'
'One-Sided Love' and 'Remember' were announced to the public on February 21 and have been getting rave reviews.
===============================
Rain Unveils Samsung's Olympic Theme Song in Beijing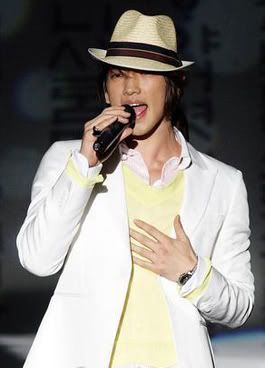 Date: February 25, 2008
Source: http://english.kbs.co.kr/
To introduce Samsung Electronics' Anycall mobile phone model for the Beijing Olympic Games, singer Rain attended the "Press Conference for Samsung Advertisement Model, Rain" held in Beijing, China on February 21.
During the press conference, Samsung Electronics, the official sponsor of wireless technology for the Beijing Olympic Games, announced it had selected Rain as its publicity envoy. Fans also had a chance to meet the superstar in person.
Samsung Electronics described Rain as a young, passionate and ambitious person whose image well-matched that of the company. It added that the global company Samsung Electronics and trendsetter Rain will add "a special sparkle" to the upcoming Olympic games.
At the press conference, Samsung Electronics' Olympic theme song was revealed. The spectacular advertisement in music video format began shooting on February 22.
To help Chinese schools improve their gym facilities, Rain also took part in a hand-printing event which will collect proceeds to be used for public welfare by auctioning off the handprints.
===============================
Celebrities to Participate in Hallyu Festival in Jeju-do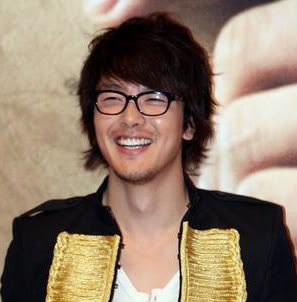 Date: February 25, 2008
Source: http://english.kbs.co.kr/
Park Yong-ha along with members of Shinhwa and SG Wannabe are participating in a Hallyu event in Jeju-do (island).
The '2008 Hallyu Again in Jeju' is sponsored by BNV and Jeju Peace Tours, and supported by the Jeju Self-Governing Province. It will open on March 13th at the Jeju Halla Art Hall.
Park Yong-ha is scheduled in the first part of the festivities for a charity round of golf, hand-printing, and commemorative photos. For his fans on Jeju-do, he will also participate in a gift-giving event on 'White Day' (March 14th).
Performances by Lee Min-woo, Kim Dong-wan, and Jun Jin from Shinhwa, as well as SG Wannabe, will take place during the second half of the event.
The sponsors added that "Park Yong-ha will donate everything from the golf game, along with his own personal items, to an auction where the proceeds will be donated to a charitable organization."
===============================
Singers Unite for Namdaemun Restoration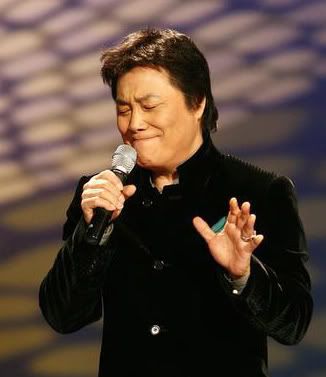 Date: February 22, 2008
Source: http://english.kbs.co.kr/
After the recent fire which destroyed Namdaemun (South Gate), Korean musicians are rolling up their sleeves for the restoration of Korea's national treasure number one.
The Korea Singers Association and the Korea Entertainment Producers' Association (KEPA) are attempting to bolster the interest of citizens in the restoration of Sungnyemun (i.e. Namdaemun), and the importance of protecting Korea's cultural heritage. The two associations are sponsoring a festival tentatively set for March 29th, where many top singers will be in attendance for benefit concerts and bazaars.
This is the first event of the 'Safeguarding Cultural Heritage – We Love You, Korea' campaign.
Singers of all genres and generations, such as Nam Jin, Jung Hoon-hee, Insooni, SS501, and Kara, will be coming together for this event.
A KEPA representative announced that the Korea Singers Association and KEPA will establish 'Safeguarding Cultural Heritage' to protect the nation's treasures. He also added, "We will hold charity events and take business measures all over the country to safeguard our cultural heritage."
===============================
Lee Jung-hyun to Join "King Sejong"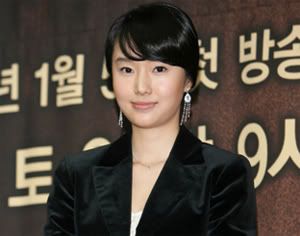 Date: February 22, 2008
Source: http://world.kbs.co.kr/
Singer/actress Lee Jung-hyun will join the cast of KBS historical epic "King Sejong" in mid-March. She will play the Cinderella-like role of Shinbin Kim, who was first a lady-in-waiting for Queen Soheon but later became King Sejong's concubine. The competition between Queen Soheon and Lee's character for the king's affection will be one of the key attractions of the story.
Having graduated from Chungang University on Tuesday, Lee said she was so nervous about her first appearance on a historical drama that she is taping and monitoring all historical dramas currently on air. She also practices her diction to suit her role by reading the scripts aloud.
Although a number of filmmakers have contacted her, Lee says she's biding her time to act in a serious film directed by renowned directors like Kim Ki-duk or Lee Chang-dong. Meanwhile, she plans to resume her singing career in Korea by releasing an album in late 2008 or early 2009.
===============================
Danny Ahn Attempts Stage Acting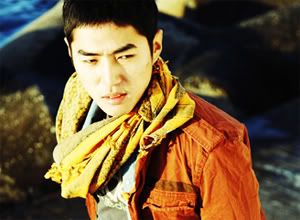 Date: February 21, 2008
Source: http://world.kbs.co.kr/
Having debuted on screen with film "Crazy in Waiting," former idol group g.o.d. member Danny Ahn is trying his hands at stage acting this time with a role in "Closer." Patrick Marber's most renowned work is about human relationship and communication as projected in the love and friendship of four men and women. The play has debuted in 1997, and has been translated in 30 different languages and performed in 100 cities worldwide.
Danny Ahn will play the role of obituary writer Dae-hyun, who loves two women at the same time. His character is very romantic, but also quite selfish in that he does not want to be the one getting hurt in a relationship. Ahn says it will take all his acting capacity to convincingly portray the complex emotional state of Dae-hyun.
"Closer" will start on March 28th at the Seoul Arts Center. Ahn's fans can also see him in "The Shanghai Brothers," an upcoming Korea-China collaborative drama produced by Dramax.
How does this article make you feel?