Music news
featuring artists & events: Lee Seung Gi, Yoon Eun Hye, Lee Moon Sae, "Support Taean" album, Kim Ji Hoon (Duke), Kangta
Kangta to Release New Album Before Joining Military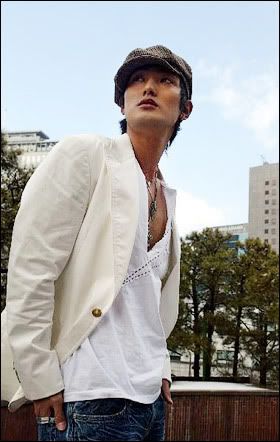 Date: March 04, 2008
Source: Digital Chosunilbo
Pop singer Kangta, who was at the forefront of the Korean Wave which swept Asia, will take a break from the entertainment business to finish his compulsory military service.
Kangta's agency SM Entertainment said Monday that he will release his first new album in three years around the middle of this month before joining the military on April 1.
Having focused on working in China by forming the pop duo Kangta & Vanness with Taiwanese singer Vanness Wu, acting in dramas and appearing at various award shows, the former member of now-disbanded boy band H.O.T. is expected to please local fans with the new album of ballads.
Kangta will also hold a solo concert at Yonsei University on March 29 to celebrate the album's release. Because it is his first solo performance in five years and his last before joining the military, it will likely draw great attention from fans not only in Korea but also in other Asian nations such as China and Japan.
Tickets will be available through Internet shopping mall Auction (ticket.auction.co.kr) from Thursday at 8:00 p.m.
The singer plans to appear in several music programs to promote his album and meet his fans as much as possible before joining the military.
===============================
Singer Kim Ji-hoon to Wed on June 27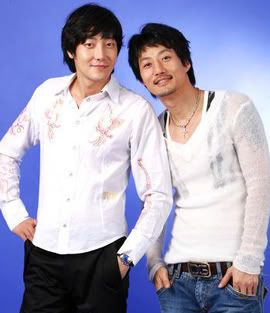 Date: March 03, 2008

Source: http://english.kbs.co.kr/
Singer Kim Ji-hoon, who is a member of the male singing duo Duke, will wed on June 27 in Seoul.
Kim and his fiancee, an employee of his management agency, already have a five-month-old son (Kim Chan) and share a home in Samsung-dong, Seoul.
The singer said he feels bad that the wedding has to come at a later date than they had hoped and thanked his lovely wife for giving birth to his son.
Kim recently underwent surgery after doctors found a polyp in his colon. He is currently recovering at home.
The two members of Duke recently decided to go their separate ways. They will be releasing solo albums later this year.
===============================
Korean Artists Release `Support Taean` Album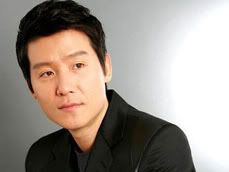 Date: February 28, 2008

Source: http://english.kbs.co.kr/
Musicians Lee Hyun-woo, Lee Juck, and Lena Park pull together the 'Taean Project Group' and prepare an album to aid in the Taean oil spill. The album sales will be donated to support cleanup efforts in Taean.
The album was organized by Lee Hyun-woo, who has been an active member of the Korean Federation for Environmental Movement (KFEM) for several years. After visiting Taean to lend a helping hand, Lee began working with KFEM and other singers on the "Support Taean" album. Further details will be released at an upcoming press conference.
The album contains songs about the heart-aching reality of the oil spill's effect on Taean and its citizens. Besides Lee Hyun-woo, Lee Juck, and Lena Park, singers of all ages and genres helped with the album, including JK Kim Dong-wook, Lee Han-chul, Woong San, and Yang Dong-geun.
===============================
Lee Mun-se to Hold Special Concert for his Former Producer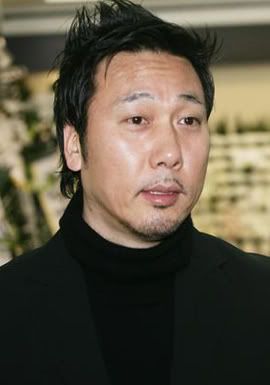 Date: February 27, 2008

Source: http://english.kbs.co.kr/
Singer Lee Mun-se recently announced on the website of his fan club that he is preparing to hold a special concert to commemorate the death of composer Lee Young-hoon, whom he worked with throughout his career. In his written message, he also asked his fans to continue singing his songs and to forever cherish the memory of the late Lee.
In his message, the singer wrote "Even though I prayed so much, God decided to take him. I think God needed him up there. I am so envious."
Lee went on to say that once the details of the special concert is finalized, his fans will be the first to be informed of the news.
He concluded by saying that the late Lee is "probably sitting next to God right this moment and feeling joy writing songs he never got to complete in his lifetime." He said, "That is what I believe. The thought is what makes me get up every morning and sing and love everyday.
===============================
Yoon Eun-hye Comes Back to Singing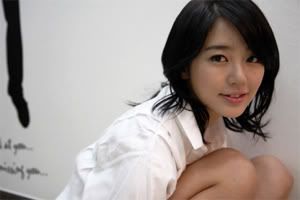 Date: February 26, 2008

Source: http://world.kbs.co.kr/
Singer/actress Yoon Eun-hye returns to singing three years after leaving female group Baby Vox. She demonstrated that she still has what it takes to be a singer in the hip hop group Mighty Mouth's first single album.
Yoon's soft and sweet vocal was a perfect match to the rap of Mighty Mouth in the album's title song "I Love You." Yoon was first approached by Lee Hyun-do, a former member of the popular 90's group "Deuce," and she gladly agreed to do a featuring for the hip hop piece. This is the first time that Yoon sang publicly since she left Baby Vox in 2005.
Since her departure from Baby Vox, Yoon has made a name for herself in acting. She has starred in such huge TV drama hits as "Palace," "The Vineyard Man," and "Coffee Prince."
===============================
Singer Lee Seung-ki Out with a Broken Finger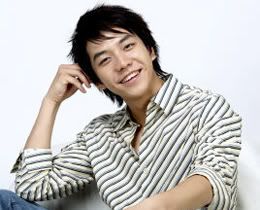 Date: February 25, 2008

Source: http://world.kbs.co.kr/
Singer Lee Seung-ki underwent surgery to mend a broken finger on his left hand and will be out for a while.
A regular member of popular "One Night & Two Days" segment in variety program "Happy Sunday," Lee was filming a scene for "One Night & Two Days" in Jeju Island last Thursday when he sustained the injury. He didn't think the injury was serious and even finished the filming, but the pain grew worse. Soon after he was rushed to a nearby hospital, where he was diagnosed with a broken finger. After an emergency treatment, Lee was flown to Seoul and underwent surgery on Sunday.
Lee's current condition is stable, but he will be out for at least a month or two. His entire left hand is in cast, so he will have to suspend all his TV appearances. Lee has gained enormous popularity since he started appearing in "One Night & Two Days" on a regular basis.
How does this article make you feel?