Information about coming-up concerts
featuring artists & event: Sharing Love and Hope concert (in Korea), Park Jin Young's tour (in US), Hong Kyung Min (in Korea), Kim Jang Hoon (in Korea), TSZX The Grace (in Japan), F.T Island (in Malaysia and Thailand).
Girl's Generation, VOS, Brown Eyed Girls, Min Kyung-hoon, Namola Family – Sharing Love and Hope Concert

Source: http://world.kbs.co.kr/
Date : Mar. 08
Place : Daeyang Hall, Sejong Univ., Seoul

Korea's hottest singers have come together to lend a helping hand to the residents of Taean County devastated by the worst oil spill in Korean history. The audience will sure be wowed by cute and lively Girl's Generation, heavenly male trio VOS, Brown Eyed Girls with perfect harmony, romantic guy Min Kyung-hoon, funny and energetic Namola Family, and such your promising stars as Makustle, Krygen, and Canaan. All the proceeds from the concert will go to helping them recover from the oil spill. Come to the concert to see a fantastic performance as well as give hope and courage to Taean residents.
————————————————
Park Jin-young starts US Concert Tour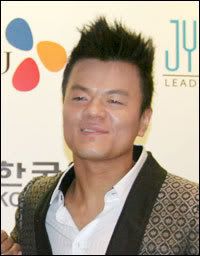 Source: http://www.koreatimes.co.kr/
By Lee Hyo-won
Staff Reporter
Singer/producer Park Jin-young (or JYP) and his crew launched their cross-country tour of the United States with a concert in New York City, Saturday attended by some 4,000 fans, according to Yonhap News.
Young artists from Park's own talent agency (JYP Entertainment) joined him onstage: Min, G-Soul and Lim Jung-hee (J-Lim), as well as girl group Wonder Girls. Radio host Miss Info narrated the concert.
Min started off the show with "Dance Like This" and "Boyfriend," written by Park and Lil Jon, to dancing choreographed by Flii, choreographer for popular singers such as Chris Brown.
Along with the Harlem Boys Choir, young artist G-Soul revived tunes like "I Believe I Can Fly" by R. Kelly, who will be his producer. "Diva of the streets" J-Lim crooned an R&B version of John Lennon's "Imagine" and her own hit "Music Is My Life."
Teenage pop sensation Wonder Girls performed three songs including "Tell Me."
The standout performer was Park, who showcased dance moves and music from his seven albums including "She Was Pretty."
Park was quoted by local press as telling the audience that four years ago, he became the first Asian songwriter to sell a song to an American superstar and establish an Asian label. He asked the audience for attention and support, saying his Asian American fan base will be an important stepping-stone, particularly for his future plans of creating an Asian pop star there.
The concert was attended by big names in the music industry, including Russel Simmons, founder of the record company Def Jam; Wayne Williams, vice-president of record label Jive Record; Jeff Fenster, vice head of talent agency Zomba, which represents stars like Justin Timberlake and Britney Spears; and famous lyricist Taj Jackson.
The `JYP Tour' will continue Saturday in Los Angeles.
————————————————
Hong Kyung-min Live Concert
Source: http://world.kbs.co.kr/
Date : Mar. 06 – 16
Place : Rolling Hall, Seoul
You can always expect the most exciting and fabulous performance from Hong Kyung-min, and he has set off to fulfill that expectation. This year he has an ambitious plan to hold 10 live performances in small venues and those performances will be different every time. He thinks that presenting the same old concert every time is a disgrace, so he will have different repertoires for those who come to see him more than once. Known for his extensive network of celebrities, Hong has also invited many famous stars to the concerts, but their identities are kept secret to surprise his fans. Hong loves to perform and his passion shows on stage. So put on your comfortable shoes and be ready to get swept up in his energy.
————————————————
Kim Jang-hoon's One Man Show National Tour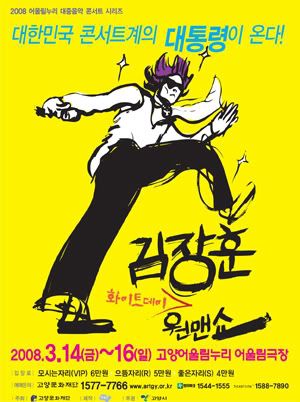 Source: http://world.kbs.co.kr/
Date : Mar. 14 – 16
Place : Eoullim Theater, Eoullimnuri, Goyang
Anyone who has been to one of Kim Jang-hoon's concert would bubble over about the electrifying atmosphere of his performance. Famous as the king of live concerts as attested by 1,500 live performances so far, Kim has led the performing world with innovative ideas for the past 10 years. This time he will again delight his fans and concert goers with a string of his hits, as well as unpredictable antics involving all sorts of props like cranes, ladders, slides and even a hot air balloon. One thing is for sure. You will never be bored at Kim's concert. Rather you will be pushed to emotional overdrive and experience the maximum thrill and fun.
————————————————
TSZX The Grace Ready to Rock Japan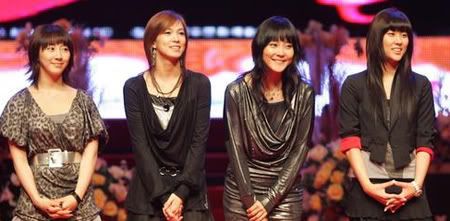 Source: http://english.kbs.co.kr/
Amidst a hectic schedule which shuttles 'TSZX The Grace' back and forth between Korea and Japan, the female group is preparing to take their performances live on-stage in Japan.
TSZX The Grace released their debut single for Japan in 2006 and ever since, the group has been a breath of fresh air in the Japanese music industry. Next month, they will hold their first live solo shows in Japan entitled 'TSZX Grace Party, Vol. 1.'
The first is at 'MUSE,' located in the Shinbaishi area of Osaka (March 20th); the second show is at 'Club Asia P,' in Shibuya, Tokyo (March 23rd).
This will be the group's first solo performance, and TSZX The Grace member Dana left a post on their official website about their progress. "Please look forward to seeing us," she wrote.
For their J-pop debut, TSZX The Grace released their first studio album 'Graceful 4' in both Japan and Korea last November. High hopes await the a capella foursome and their explosive skills in the upcoming live concerts.
————————————————
F. T. Island – 1st Live in Malaysia 2008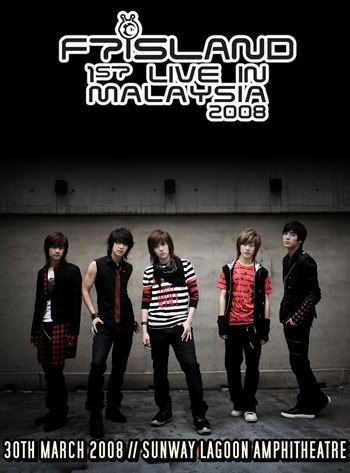 Sunway Lagoon Amphitheatre
30 March 2008 (SUNDAY)
Get your tickets NOW!!!
Call TicketCharge Hotline at 03 -2241 9999 to get your tickets before tickets are sold out.
For more information and purchasing online: http://www.ticketcharge.com.my/
————————————————
F. T. Island – First Live in Thailand 2008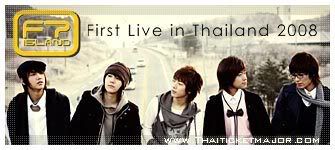 Venue

Royal Paragon Hall

Location
Siam Paragon Shopping Center

, Patumwan

Performances

| | |
| --- | --- |
| Date | Time |
| Saturday, April 12, 2008 | 19.00 hrs. |

Gate Open

18.00 hrs.

Public Sale
From Saturday, March 8, 2008 to


Saturday, April 12, 2008
For more information and purchasing online:
How does this article make you feel?