Music news
Featuring artists: Ivy, BoA, SS501, Sung Si-kyung, Sandra Park, Gummy.
Gummy Makes a Comeback after 3 Years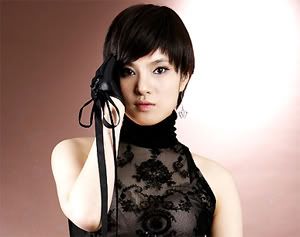 Date: March, 03 2008
Source: http://world.kbs.co.kr/
Talented singer Gummy comes back with her fourth album "Comfort." It is her first regular album in three years since 2005, although she did briefly appear in public with her album "Unplugged" in 2006.
Much to the disappointment of her fans, Gummy's return has been postponed several times. But Gummy wanted to roll out the best possible album that showed her musical maturity. Her title song "I'm Sorry" is completely different from her previous songs. It was composed by S-Kush of hip hop group Stony Skunk and arranged by Teddy of 1tym.
Hot idol group Big Bang had a big part in Gummy's latest album. In particular, TOP of Big Bang did a rap featuring on the title song "I'm Sorry." Gummy's new album will go on sale on March 12th and she will make her first TV appearance sometime in mid-March.
==================================
Sandara Park to Star in Gumy's New Music Video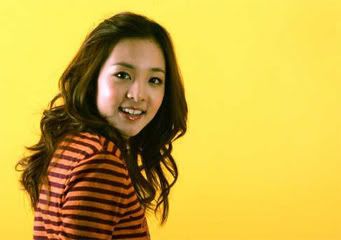 Date: March, 07 2008
Source: http://english.kbs.co.kr/
Korean-Filipina entertainer Sandara Park will make her debut in Korea by appearing in a music video.
Sandara Park, who moved to the Philippines with her family in 1995, made her debut in 2004 when she entered the 'Star Circle Quest,' an open audition program on the local TV network ABS-CBN. She went on to make small and big screen appearances in the Southeast Asian country and soon became an idol star.
Park, who returned to Korea last year, has been getting acting lessons at YG Entertainment. She will star in the music video of Gumy's brand new song 'I'm Sorry,' the title track of her fourth studio album entitled 'Comfort.' It will be Gumy's first studio album in three years.
Word is out that Park will appear in the music video as the lover of sensationally popular Big Bang member T.O.P.
An official at YG Entertainment said Sandara Park will make her acting debut in Korea by starring in the much anticipated music video. He added that Park has also been cast in a new TV drama which will be launched in May.
==================================
SS501 Wins a Golden Disk Award in Japan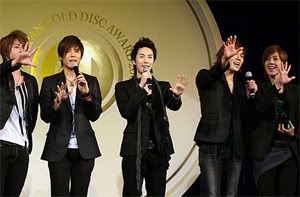 Date: March, 05 2008
Source: http://world.kbs.co.kr/
Idol group SS501 won the best 10 new artist award at the 2008 Japan Golden Disk Awards on Tuesday.
The new artist awards are given to ten artists who debuted in the previous year and ranked top ten in the album sales and revenue category. SS501 was placed under the spotlight when the group released a single album titled "Kokoro" in Japan last August. Their debut album in Japan soared to 5th place in the Oricon daily chart and 10th in the weekly chart. Their popularity continued as they rolled out their second single album "Distance" in September and the regular album "SS501" in October. Both of these albums ranked in the top 20 of the Oricon weekly chart.
At this year's ceremony, Korean actor Park Yong-ha, who gained a huge following in Japan through "Winter Sonata," also won the best Asian artist award. Other Korean artists who were honored with a Golden Disk Award include BoA, Ryu Si-won, and Shinhwa.
==================================
Cho Su-bin, Sung Si-kyung to Host 'Love for Movies'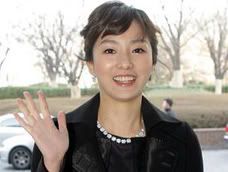 Date: March, 05 2008
Source: http://english.kbs.co.kr/
KBS announcer Cho Su-bin will host "Love for Movies," a program introducing films, along with singer Sung Si-kyung on KBS 2TV.
The two will replace announcer Hwang Su-kyung, the original host of the program, who will take a maternity leave. The two new hosts will take over the show on March 8. The show will be aired every Saturday at 11:20 a.m.
Cho, who is the current anchor of "News Time" on KBS 2TV, is expected to show an entirely different side of her TV hosting personality through the show.
The program introduces upcoming new films and undiscovered classic DVDs and features one-on-one interviews with movie stars.
==================================
BoA's Latest Album Tops Japanese Charts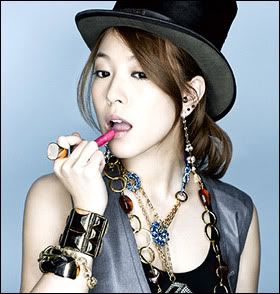 Date: March, 05 2008
Source: http://english.chosun.com
Singer BoA has topped the Japanese weekly Oricon music chart with her latest album. The Korean singer released her sixth regular album "The Face" in Japan, where it took first place in the chart announced on Tuesday morning.
Each of her regular albums from "Listen to My Heart" in 2002 to "Valenti," "Love & Honesty," "Outgrow" and "Made in Twenty" has topped the charts.
If her best album "Best of Soul" is taken into consideration, BoA has had seven chart-toppers. Oricon News said the star has achieved the second best record in the Japanese music history after Ayumi Hamasaki, who saw eight albums top the music chart.
==================================
Pop Star Ivy Sued for 'Damaging' Blackmail Scandal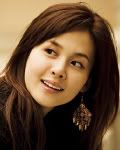 Date: March, 05 2008
Source: http://english.chosun.com
Picture: http://www.naver.com 
A cosmetics company on Tuesday filed a lawsuit against its spokesmodel, the pop singer Ivy. The company claims Ivy's lies and scandal-plagued private life have tarnished the company's brand image, as cosmetics are greatly dependent on the image of their spokesmodels.
Ivy has disappeared from public view since November last year, when it was revealed that her ex-boyfriend had attempted to blackmail her with a revealing video clip showing him with the K-pop star. Ivy was also found to have falsely claimed that she was the cousin of swimmer Park Tae-hwan.
The cosmetics company hired Ivy as its spokesmodel last April, but it said in a statement recently submitted to a court that the blackmail scandal has damaged the company's brand image.
The company said that the damage constitutes a breach of contract since Ivy was required under the contract not to harm the image of the company or its brand with any scandalous or improper behavior.
It also said that it can no longer expect any benefit from employing Ivy as a spokesmodel since she has stopped working.
The company is demanding that the singer's agency pay W500 million (US$1=W947) in compensation, double what it paid to her.
How does this article make you feel?