New albums and singles preview – 2008 March week 2
Gummy – Vol. 4 Comfort (March 12)

01 Intro ? Work It Now (Feat. G-Dragon)
02 Clap Your Hands (Feat. T.O.P)
03 Sorry (Feat. T.O.P)
04 Don't Love
05 After Looking Into the Mirror (Feat. Red Roc)
06 Let's Get It Party (Feat. 45rpm)
07 Last Party
08 Sting
09 Hoping It's Not a Breakup
10 I'M Gonna Miss U (W.Ji Eun)
11 Up to Here (Feat. Skull)
12Hallucination
13 Before the Music Ends
14 Sorry (Hare Trance Remix)
Korea's number one diva, Gummy, started differently from other rookie singers. Ever since her debut, her singing ability was already perfected and soon enough she was labeled the "Great female singer". However she had a lot of passion as a musician and vocalist. In order to achieve more, she put much effort into her work and three years later, finally released her fourth studio album titled 'Comfort'.
Through the fourth album, Gummy took on new challenges by trying out various genres. Gummy, who has previously had title tracks that were sad R&B ballads such as "When You Return" and "Amnesia", has come back this time with an electronic dance track called 'I'm Sorry', which features T.O.P's rapping.
In addition to the title track, 'Let's Get it Party' has a Latin rhythm and hip-hop beat to it. The dance track, 'Last Party', was composed and written by Psy and Skull of Stony Skunk is featured in 'Up to Here', which has a reggae feel to it. Of course, Gummy's specialties in ballads and R&B tracks aren't neglected. Fans who have enjoyed Gummy's past styles and fans who wanted a change in style will all enjoy 'Comfort'.
Loveholic – Dramatic & Cinematic (March 11)
CD1
01 Echo (Snow Queen OST)
02 Because I Love You (Loveholic OST)
03 Flowerpot (Coffee Prince OST)
04 One Love (Spring Waltz OST)
05 Bless You (Queserasera OST)
06 Doll's Dream (Good Person OST)
07 If I Only Had You (One Fine Day OST)
08 Sad Movie (Good Person OST)
09 Inseparable Breakup (My Name is Kim Sam Soon OST)
10 Though We Love Each Other (One Fine Day)
11 Two Hands (Queserasera OST)
12 Dream (Good Person OST)
13You Are (Great Inheritance OST)
CD2
01Park (August's Christmas OST)
02 Sylvia (Magicians OST)
03 Mirage (Black Blood Brothers OST)
04 What You Hear (Hannah & Alice OST)
05 Bright Sunday (Birth of Family OST)
06 Super Star (200 Pound Beauty OST)
07 Rainy Day
08 You (Outing OST)
09 Outing (Outing OST)
10 Don't Go Alone
11 Come Play (Singles OST)
12 Maria (200 Pound Beauty OST) (Live Ver.)
Loveholic's Dramatic and Cinematic album is a compilation of all their featured songs from various drama and movie soundtracks. The songs in the album range from the Singles OST to 2007's most popular drama, Coffee Prince. These various songs express love and beauty for the ears. In addition, this album includes vocals from Ji Sun, who regretfully has left the group. This is the last chance for fans to purchase an album which includes her vocals.
Jang Ri In (single) – 星愿 (I Will) (March 12)
01 I Will
02 Lovers
The title track 'I Will' is a remake of SES's single released in 2000 and Jang Ri In has successfully remade the song while adding her own style to it. The song is about waiting for a loved one. One can hear the strings and pop guitar in the background along with Jang's vocals. The music video for 'I Will' and as the B-side track 'Lovers' feature Super Junior members Han Kyung and Shi Won and actress Lee Yeon Hee, the same cast of Jang's music videos from the Timeless single. 'Lovers' was also the theme song for the SBS drama, Lovers.
Ha Ha (single) – Yea, I Can't Sing (released)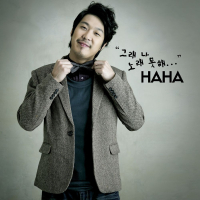 01 Yea, I Can't Sing
Ha Ha, who gained much popularity with 'Story of a Short Kid' and later reached No 1 in music shows with the digital single 'You Are My Destiny', has come back with a digital single album, 'Yea, I Can't Sing'. Ha Ha actually sang part of this song on 'Infinity Challenge' and many people became curious about what he was singing. This song is of the blues genre from the 70s-80s and has the hip-hop beats of the 90s. Ha Ha himself wrote the lyrics, and the song is about his great love for music even though he can't sing well. This song was written to give strength to people.
Mose (single) – I Beg You, Heart (released)
01 I Beg You, Heart
02 Simply With a Thankful Heart
Mose, who released his third studio album [It is Love..Love], has come back a year later with a new single. The title track, 'I Beg You, Heart', is a remake of Shim Hyun Bo's song and it has sweet lyrics which would move a fan's heart. Mose wanted to sing this song since a year ago and he was able to prepare for this single. The second track of the album, 'Simply with a Thankful Heart', is also Shim's track and it's about feeling thankful and uneasiness towards a loved one. Another special quality of the title track is that it can be a song dedicated for both parents and lovers.
Mighty Mouth (single) – I Love You (feat. Yoon Eun Hye) (released)
01 I Love You (feat. Yoon Eun Hye)
02 Movie Star
03I Love You (Radio Edit)
04 I Love You (Inst.)
05 Movie Star (Inst.)
Animation character 'Mighty Mouse' first appeared in the United States. Shorry J – who featured in many of Joosuc and Hyun Jin Young's albums, worked as a VJ, and even modeled for Nike – and 237 aka Sang Choo, are two young, skilful rappers who came up with their group name, Mighty Mouth from the cartoon character. Their title track, 'I Love You' was produced by Joosuc and features Yoon Eun Hye, who gained much love from her drama, 'Coffee Prince". This hip-hop track includes Mighty Mouth's great rapping skills, which blend well with Yoon's pretty and sweet vocals. Their B-side track, 'Movie Star', was produced by Keep Roots, who also made Eun Ji Won's Adios.
Other releases:
Kim Jong Wok Vol. 1 – For A Long Time (released)
Defconn (single) – Green Tour (released)
Tae Sa Bi Ae (single) – Top Voice Project One (released)
Do Won Kyung (single) – 돌아와요 (released)
Xeno (single) – Who Are You? Sexy My Boy (released)
Chung Geum – Chung Geum (March 10)
No Reply – 고백하는 날 (March 11)
Kangta – Eternity (March 12)
Green Tomato Fried – I am missing you (March 12)
Scoll Vol. 1 – Can You See? (March 12)
Sonick Vol. 1 – Parade (March 14)
Primary + Mild Beats – Back Again (March 14)
Sources: Hanteo, Kyobobook, YesAsia, Melon, Dosirak