Music news
featuring artists: Park Young-ha, Danny Ahn, Andy (Shinhwa), Turles, Jewelry, Rain.
Rain in "TIME" Magazine for 3rd Consecutive Year
Date: April 11, 2008
Source: http://english.kbs.co.kr/
Actor and singer Rain was asked for an interview with the weekly U.S. journal "TIME," according to J. Tune Entertainment.
Every year, "TIME" magazine presents a select list of "100 of the World's Most Influential People" and currently, Rain has surpassed Britney Spears on the online voting site, "2008 Time 100." The request for an interview comes from the "TIME" video web coverage segment, "10 Questions."
This is the third consecutive year that Rain has been linked to "TIME." The Hallyu star was chosen for the "TIME 100" list in 2006 and walked the red carpet with powerful figures such as U.S. Secretary of State Condoleezza Rice and movie mogul Jerry Bruckheimer.
In 2007, he was ranked number one on the online voting system set up for the "TIME 100" and introduced to "TIME" readers as "Asia's Prince of Pop." Once again he is ranked first on the online poll this year along with an interview that can be viewed by a global audience.
The "TIME" editor-in-chief will select ten questions from the countless number sent in to the website (http://www.time.com/10questions) by netizens all over the world.
===================================
Jewelry Tops Music Chart for 6 Weeks Straight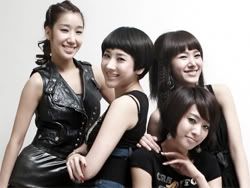 Date: April 11, 2008
Source: http://world.kbs.co.kr/
Today's hottest female pop group Jewelry finished No.1 in KBS music program "Music Bank" for six weeks in a row. They set the new record with the title song "One More Time" from their 5th album "Kitchi Island." Jewelry has now set a new record for the longest stay in No.1 spot. Their reign had started back on March 7th.
Jewelry's "One More Time" is a recreation of Italian pop singer In-grid's song of the same name. It was adapted into an electrifying hit by composer Park Geun-tae. The song's lyrics were written by Lee Min-woo, a member of idol group Shinhwa. Jewelry's "One More Time" has also maintained its place at the top of the mobile chart of MBC music program "Show! Music Center."
===================================
Turtles to Continue 5th Album Promotion
Date: April 10, 2008
Source: http://world.kbs.co.kr/
Despite the recent death of its leader Turtle Man (real name Im Seong-hoon), Turtles (Geobugi) is committed to continuing the promotion of their fifth album. The trio was planning on promoting their song "My Name" from their 5th album in April and even finished filming the music video on March 31st, just two days before Turtle Man's death.
The agency representing Turtles announced that the music video of "My Name" will be released early next week. It is to be a tribute to Turtle Man's passion for music and commitment to spreading joy and goodness through songs.
However, it is very unlikely that the two remaining members, Geumbi and Ji-yi, will sing "My Name" live on stage. Apparently they still have not recovered from the shock of Turtle Man's untimely death and think it's premature to resume their singing career. On the official Turtles homepage the two female members have left postings on their fond memories with Turtle Man.
===================================
Shinhwa's Andy to Hold 1st Solo Concert in China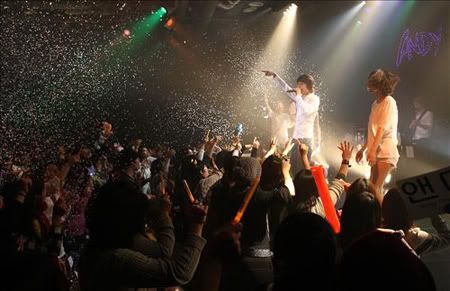 Date: April 10, 2008
Source: http://english.kbs.co.kr/
Shinhwa member Andy (Lee Sun-ho, 27) will be holding his first solo concert in China.
Last month, Shinhwa wrapped up their ten-year anniversary tour but Andy will continue as a solo act with a performance in Shanghai on the 18th and 19th of this month. The concert is entitled "Andy the 1st Proposal in Shanghai."
Andy's management agency, TOP Media, explained that the sponsors in China saw Andy's promotion for his solo debut album at a small theater and they were "very excited to have Andy as the first member of Shinhwa to hold a solo concert."
Andy was also very excited at the thought and announced, "I hope audiences there will join me in singing 'New Dream,' a song which Chinese fans composed and wrote."
After the concert in China, Andy will also be performing solo in Japan.
===================================
Danny Ahn Takes Second Stage Role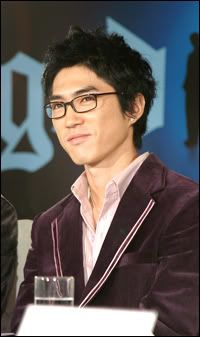 Date: April 10, 2008
Source: http://www.koreatimes.co.kr/
By Lee Hyo-won
Staff Reporter
Danny Ahn, former member of pop group g.o.d., will continue to show his theatrical streak in a second stage performance. The 29-year-old is currently appearing in his play debut "Closer" and will star in the musical "Nasaengmun" next Month, production company Showplay announced Thursday.
When the Park Jin-young(aka. JYP)-produced boy band disbanded several years ago, the five members have pursued individual careers in the entertainment business.
Ahn crossed over to acting, starring in the romantic comedy movie "The Longest 24 Months" opposite popular actors Sohn Tae-young and Jang Geun-seok.
Last month, he appeared onstage for the first time through "Closer," and he will mix in his singing skills for the upcoming musical. Inspired by a short story by Japanese writer Ryunosuke Akutagawa, "Nasaengmun" premiered in Korea in 2003. It is about the conflicting testimonies by different characters on the same event.
Ahn will share the role of the warrior with musical actor Lee Geon-myoung. It will be staged May 9 at Doosan Art Center Space111. Tickets cost 30,000-40,000 won. Call 1544-1555.
"Closer" is a story about crisscrossed romantic relationships, well known as a Hollywood film starring Julia Roberts, Natalie Portman, Jude Law and Clive Owens. The play runs through April 27 at the Seoul Arts Center. Tickets cost 30,000-40,000 won. Call (02) 764-8760.
===================================
Park Yong-ha Voted Japan's Favorite Korean Actor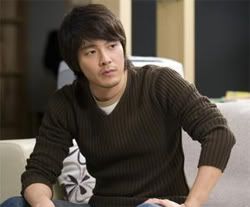 Date: April 09, 2008
Source: http://world.kbs.co.kr/
Actor Park Yong-ha of "Winter Sonata" has been voted the most popular Korean actor in Japan. He won 2,383 of 2,637 votes in a poll conducted by M.net Japan's "m-time" to finish in the top spot. Other Korean stars Song Seung-heon and Kwon Sang-woo came in second and third. Song garnered 189 votes and Kwon 65. The hottest Korean star in Japan, Bae Yong-joon, was not on the ballot.
The poll was conducted not online, but offline through postcards. Park thanked his fans for remembering and supporting him even when he's not in Japan. He also promised to do his best in TV drama "On Air" in which he stars with Kim Ha-neul and Song Yun-ah so as not to disappoint his fans.
Park's future plan in Japan includes an appearance as special guest in the Love Song 2008 Premium Concert scheduled for June 7th in Saitama Super Arena. The concert is to celebrate the release of Park's new compilation album, "Love Song 2008."
How does this article make you feel?