Artist of the Week – Lee Seung Gi
Profile.
Name: Lee Seung Gi
Date of Birth: January 13, 1987
Physique: 182 cm ; 70 kg
Talent: Fencing
Education: Sang Kye High School
Debut: THe Dream of the Moth (June 1, 2004)
Biography.
Lee Seung Gi made his debut as a 17-year-old back in 2004, when he was still a high school student. Lee was an active student, serving as the student president in his second year at Sang Kye High School, and first came into contact with music as he joined the school band as the leading vocalist. Due to his school band, the young Lee was scouted by Lee Sun Hee, a former singer in the late 1980s and 90s, and received two hard years of training.
Being tall and handsome, Lee's voice color is contrary to his soft looks. His low and powerful voice appeals to many pop music lovers. His debut single, "You're My Woman", was a very popular ballad and received much love from older women, creating a "liking older women syndrome" in Korea, where he became the representation of younger guys that were loved by older girls. Deservedly, Lee won the Best New Artist award at the 2004 MBC Music Awards. Later in 2004, Lee released a digital single, "Ko Hae".
Two years later, Lee pushed out his second album, "Crazy for You". Fans were delighted with the quality of the music, which ranged from heartbreaking ballads to more light-hearted tracks. Notable hits include "Words That Are Hard to Say", which shows off the singer's vocal range, and the title track "Crazy for You", an up-tempo pop rock song that will get fans singing along. In between albums, Lee also took time out to participate in the popular MBC sitcom "Nonstop 5" (2004) and also showed off his acting skills in the KBS drama, Seven Princesses (2006).
Later in 2006, Lee came out with a remake album titled "When A Man Loves A Woman", a special album that consists of covers of songs by female artistes. Lee managed to add his personal touch to each song, fully delivering the emotions and soul as captured by the original pieces. He was once again the deserving winner of the Best Ballad Award at the 2006 Mnet KM Music Festival.
Hot on the heels of that was his third album, "Story of Separation", pushed out in mid-2007. With help from well-known composer Jo Yeong Soo, the ten tracks in the album showed off Lee's vocals beautifully. Title track "White Lie" is a mellow ballad featuring special piano accompaniment by Jo, while Kang Eun Kyeong penned the lyrics to "Why… Are You Leaving?", which is more of a mid-tempo ballad. Later in 2007, Lee came up with a repackage version of the album. And again, Lee was an award winner, nabbing the 2007 Mnet KM Music Festival best male singer prize.
This year's offering from Lee is part 2 of the remake album, "When A Man Loves A Woman", this time consisting of covers of songs sung by male artistes. Notable gems include "I'll Give You All", previously a hit song by singer-songwriter Cho Gyu Man, and Park Hyo Shin's "Dong Kyung" (track 5). The album bears Lee's signature vocals and is a work of art that is bound to delight fans and neutrals like.
Discography.

The Dream of A Moth (2004) 01 Start 02 Moth's Dream 03 No One 04 You're My Woman 05 Father (feat. Psy) 06 Delete 07 The Road to a Trip 08 The You in Me 09 Music Time 10 To J 11 Anding 12 Encore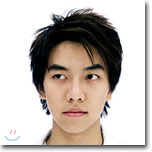 Crazy For You (2006) 01 The Word Hard to Say 02 I Yell 03 Mouth Shape 04 So What Do You Want Me To Do 05 Mask 06 Maybe Like That 07 Just Once 08 Paradise 09 Crazy For You 10 Beautiful GIrl 11 Erase Love 12 First Kiss 13 A Night Like Today

When A Man Loves A Woman [Special Re-Make Album] (2006) 01 Please 02 Resent and Want 03 The You in Me 04 You Loved Me 05 Just One More Time 06 Ahdio 07 Confession
Love – The 1st Concert [Digital Live Album] (2007) 01 내 여자라니까 + 나방의 꿈 (Because you're my girl + The moth's dream) 02 삭제 (Erase) 03 하기 힘든 말 (Words that are hard to say) 04 내 안의 그대 (You, inside of me) 05 제발 (Please) 06 여행가는 길 (The road taken going to vacation)

Story of a Separation (2007) 01 Nice Lie 02 Whine 03 Why Are You Going 04 Did You Really 05 To Go Crazy 06 Don't Feel Sorry 07 Trouble 08 Temperature 09 Happy ending 10 Smile Boy 11 Nice Lie Piano Version
Vol 3 Unfinished Story (Repackage) (2007) 01 아직 못다한 이야기 (Unfinished Story) 02 착한 거짓말 (White Lie) 03 투정 (Complaining, grumbling0 04 왜 가니 (Why Are You Leaving?) 05 그랬나요 (That really happened?) 06 미치도록 (Crazily, madly)

When A Man Loves A Woman Part 2 (2008) 01 I'll Give You All 02 Shade of Good-bye 03 A Resentful Love 04 The People that Make Me Sad 05 Feel Sorry 06 The You in My Memory 07 Go Well 08 One's Love 09 A Long Day
credits to KBS World, Lee Seung Gi thread in soompi, Ariel, yesasia, Aziraphale