Music news May week 3
featuring artistes: Eva, Saori, Djamilya, Kim Jong Wook, Jo Sung Mo, Bada, Korean Mongolian music concert, F.T Island, Big Bang.
Idol Group Big Bang Tops Yearly Album Chart
– TaeYang solo debut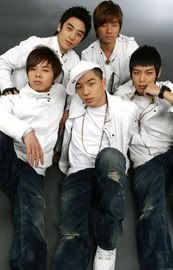 Sources: http://english.kbs.co.kr/ Big Bang's thread
Once again Big Bang's albums are the best sellers according to yearly music chart by Hanteo. Big bang's first mini album 'Always' (which includes the hit 'Lies') ranked the first place with sales of 87,000 copies while the second mini album 'Hot issue' (with the hit 'Last farewell') ended up on second place with 81,000 copies sold. Out of 8 released of all kinds (single, mini album, album) in Korea, 5 of their works appeared on the top 100 chart. We can name: Live album 'The great' took 61st spot, first studio album 'Since 2007' placed at 39th and first single at 36th.
Big Bang is still busy with their "Global warning tour", their next stops are Daegu on May 24 and Seoul June 21 and 22.
Meanwhile TaeYang has just released his first 6-track solo mini album 'Hot' with the support from other YG artists: Teddy (1TYM), Kush (Stony Skunk), Gummy and TaeYang's longtime friend G-Dragon (Big Bang). From the 5 songs, 2 music video have been out, they are the title song 'Look at me' (featuring Big Bang) and Prayer (with Teddy).
==========================================
FT Island Awarded at Thai Music Awards – Japanese activities.
Sources: http://english.kbs.co.kr F.T Island's thread
F.T Island received the "Asia's most popular artist" award during Thailand's SEED Award last 14th. SEED Award is a annual music awards ceremony hosted by Thailand's SEED TV and SEED FM (radio). It was held at the Royal Paragon Hall in Bangkok and 2008 is its third year.
From K-pop, the nominees for "Asia's most popular artist" included F.T Island, Super Junior, Big Bang and Wonder Girls. The award was presented to TVXQ! last year.
F.T Island also performed "Lovesick" and "Until you get here" at the said ceremony. More than that, the group has been active around other countries: Indonesia, the Philippines and Malaysia.
They are on the progress of releasing their debut album in Japan and recently they have just celebrated their first year celebration with Japanese fans. On June 6, their mini album will be out in Japan and also on that day they will perform at 'Renka 2008 premium concert in Japan' with other artists (Song Seung Hoon, Park Yong Ha, Shin Hye Sung, SG Wannabe, KCM, Davichi, Cho Shin Sung,…). The music video for the title song Soyogi has been released and F.T Island will have their own show named "Hangeul Island" in Mnet Japan starting from May 21. The show will be around 10 – 20 minutes long, with total 24 episodes which will show F.T Island's lives in Japan and you can learn Korean with them while watching.
==========================================
Korean & Mongolian Stars to Perform at Ulaanbaatar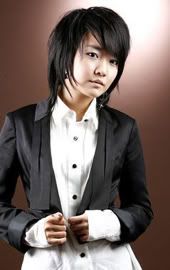 Source: http://english.kbs.co.kr/
"The biggest joint Korea-Mongolia mainstream music", said KOFICE chairman Shin Hyun-taek – '2008 Korea-Mongolia Culture Festival' will be held outdoors on the afternoon of June 1st at the Sukhbaatar Square of Ulaanbaatar (Ulan Bator), the capital of Mongolia. This will be the second time such event takes place in Mongolia, following a similar production last year.
On the guest lists are Younha – a singer popular in both Korea and Japan. Recently Younha has her debut in acting in Japan. Trot singer Tae Jin-ah, tenor Im Woong-gyun, popera singer Rose Chang and the traditional performance troupe "Chunguhram Our Dance".
From the Mongolian side, top musicians in all genres will attend: the Mongolian alternative band Chon, hip-hop group Flash and R&B artist Hayina.
==========================================
Singer Bada and Culture Minister to Take Part in Walking Fundraiser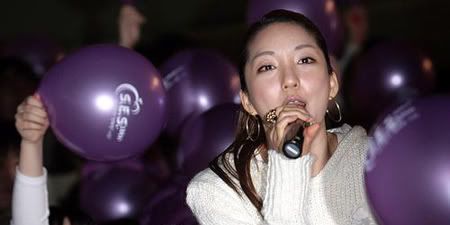 Source: http://english.kbs.co.kr http://krnloop.wordpress.com
Singer and musical actress Bada will take part in a fundraising walking event with Culture, Sports and Tourism Minister and actor Choi Bul-am.
The first annual "Walking Fundraiser for Multicultural Families" will take place at the Seoul Olympic Park on June 17. The fundraiser has been organized to support multicultural families and children in a bid to raise awareness of foreign immigrants and immigrant laborers in Korea.
At the beginning of this month, Bada and Paran performed at the opening of the "Korea Film Festival in Vietnam" after finishing her lead in the musical "Notre Dame de Paris" and she is going to release new album soon.
==========================================
Hot K-pop Singers to Return from Military Duty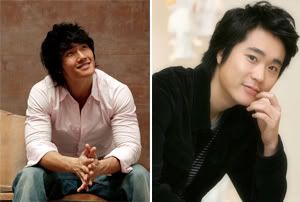 Source: http://world.kbs.co.kr/
This year's music scene looks more promising along with the comeback of the two of Korea's hottest male singers. Both Kim Jong Kook (31) and Jo Sung Mo (31) will be discharged from their military duty this week, on Friday May 23. They have joined together back on March 30, 2006 and each fulfilled their duties at public agencies.
According to Kim's agency, he may resume his singing career around this fall. Debuted with Mickey under the name Turbo in 1995, Kim Jong Kook has been one of the representative of K-pop. He went solo in 2001 and since then had gained immense popularity with such hits 'One man', 'Lovely', 'Walking in circles', 'Star, wind, sunshine and love'. In total he has 4 solo albums and his latest album was released in the time he had already started his military service. His third album sold more than 300 thousand copies in 2005 and topped many online and offline charts.
In the meantime, Jo Sung Mo – Korea's top ballad singer – has not released any plans for a while. Jo is famous for his numerous million sellers, out of 6 regular albums and one mini album, 4 of his works sold more than 1 million copies.
==========================================
Foreign Beauties Try Their Luck in Singing
Sources: http://world.kbs.co.kr/ http://krnloop.wordpress.com
Recently the global talk show "Talk with Beauties (Misuda)" on KBS has gained its popularity and also helps the members of the show to enter the Korean show business.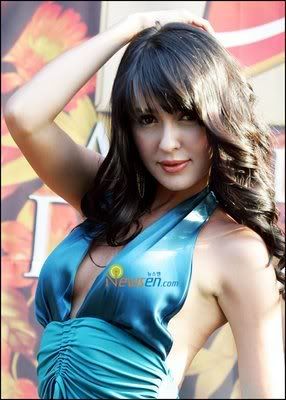 The first one who bravely jumped into the competitive world of entertainment was Djamilya Abdullaeva – an Uzbek model – who attended the talk show last year. She released a digital single title "I hate you (oppa miwo)" ealier this year.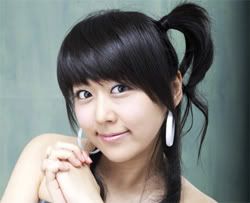 The second is Saori Jang, a third generation Korean-Japanese. She has been now taking part in the corner "We are married" and having "Japanese study song". She has just released an album "Happy Virus" under the name of Saori Band.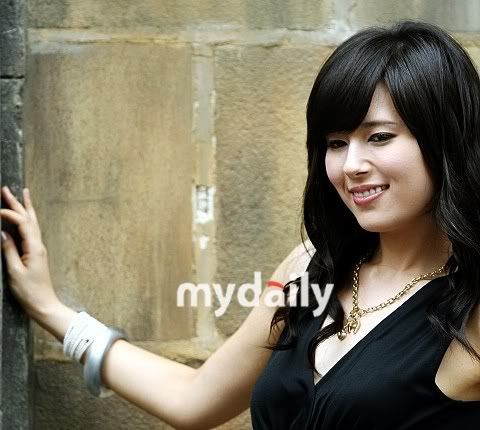 Eva Popiel, British national born between Polish father and Japanese mother, who first appeared in the program named "Super Junior full house" (2006), has already played a supporting role in a daily soap opera "I hatr you, but it's fine". Currently she is recording her first single album including 4 tracks and the title song is going to be a medium tempo one.
Their fans and critics alike are waiting to see whether the singing careers of these three foreign beauties will take off and bring them the popularity they enjoyed on the talk show.