Artist of the week – Davichi
Profile: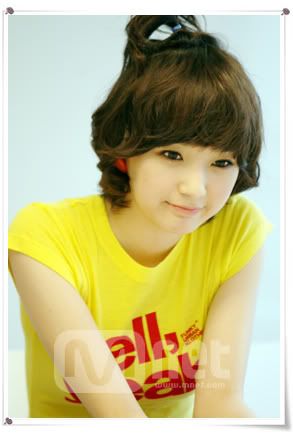 Name :: 강민경 ; Kang Min-Kyung
Birthday :: 1990.08.03
Height :: 167cm
Weight :: 48kgs
Family :: Father,Mother,Older brother,MinKyung,Younger sister
Blood Type :: O
Sign of the zodiac :: Leo
Education :: Sae-Hwa High School
Hobby :: Music
Nickname :: Go Bu Ki
Religious :: Christian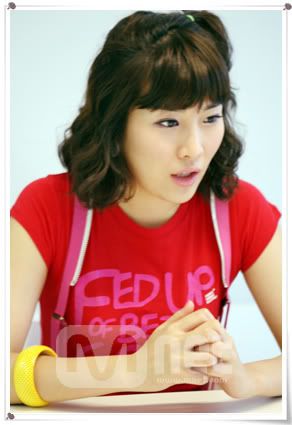 Name :: 이해리 ; Lee Hae-Ri
Birthday :: 1985.02.14
Height:: 166cm
Weight :: 45kgs
Family :: Father,Mother,HaeRi,Younger sister
Blood Type :: B
Sign of the zodiac :: Aquarius
Education :: Music Classic School
Hobby :: Sing a song
Nickname :: Hae Pa Ri
Religious :: Christian
credits: http://www.last.fm/music/Davichi
Biography:
Our featured artiste this week is rookie female duo Davichi. They are a fast-rising female duet comprising of Lee Hae-ri and Kang Min-kyung. The two ladies have been at the center of attention ever since the music video of their debut song, "I Love You Even Though I Hate You", featured two superstars Lee Mi-yeon and Lee Hyo-ri. Music fans were surprised when they found out that Davichi had powerful singing voices belying their young, innocent appearances. Korea's noted composers and lyricists like Park Geun Tae, Cho Young Soo, Kim Do Hoon, Ryu Jae Hyun, and Park Hae Woon took part in their first album, which attests to the high quality of all the songs in the album. Second hit "Sad Promise" is an upbeat song which proves that Davichi are a multi-dimensional group.
Recently, Davichi released their Vol. 1.5 album and the title song "Love and War", a summer dance hit song, reached No. 1. This talented female duo is on a direct path to stardom with the full backing of a cadre of superb musicians.
Discography:
Amaranth (1st album, January 2008) : I Love You Even Though I Hate You, Sad Promise, A Starry Night, A Song of Sad Love, Is That So, Barely, Opposite of Parting
Vivid Summer Edition (1.5 album, July 2008) : Love and War, Water Bottle, Sad Promise (Remix), other songs from first album
Sources: KBS World, edward1849, ~S2~