Artist of the week – Seo In Young
PROFILE
Date of birth: September 3rd, 1984
Height: 162 cm
Blood type: O
Hobbies: Shopping, cross-stitching
Education: Daebul University, Practical Music Major
BIOGRAPHY
Seo In Young made her debut with the popular girl-group Jewelry in 2002. She enjoyed popularity with the group, producing hits such as "I Like You", "Super Star" and "Passion".
She released her new album as a solo artiste in 2007 with a sexy new image, dance moves and nickname 'Elly'. Her first solo single was a top-10 song, "I Want You", which was written by producer Jeong Yeon-joon from UPTOWN. It is flavored with Latin, Hip-hop and R&B sounds. The song was also worked on by Dave Foreman, who has worked with American stars Brandy, Boyll Man, Missy Elliot and Snoop Dogg.
2008 had been a busy year for Seo In Young. Jewelry released their 5th album and she was also involved in the MBC reality show 'We Got Married', paired with Crown J as a married couple. In addition, she was the featured singer in Crown J's hit "Too Much" and One Two's hit "Bad Woman".
Despite the busy schedule, she managed to do a special solo album "Elly Is Cinderella". The title song "Cinderella" was written by Psy, and it reached No. 1 on our chart. In the music video, Seo In Young transformed herself into an attractive 21st century Cinderella with colorful costumes and romantic hairstyles.
DISCOGRAPHY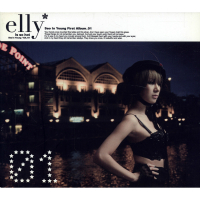 Elly Is So Hot (1st album, 2007-02-27): I Want You, HIT, Teach Me, Blue Song, 6th Sense, Something, UR My Style, Seaes Hotel, Just Tonight (I Want You, Lo-fi House Remix), HIT (Hi-Voltage Remix), Teach Me (MR)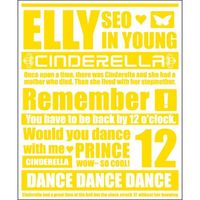 Elly is Cinderella (Special Album, 2008-07-23): Cinderella, I Like It (feat. Crown J.), Too Much (club Remix Version), Cinderella (hip Hop Version), I Like It (feat. Crown J.) Instrumental, Cinderella Instrumental
Performance: Cinderella
Music Video: Cinderella
Soompi Thread: https://www.soompi.com/forums/index.php?showtopic=118793
credits: KBS World + Melon + Yahoo KR + Youtube + YesAsia
written by: adikkeluangman, edward1849