Under The Radar : Paran
The definition of "radar" is a method of detecting distant objects and
determining their position or other characteristics by analysis (of
very high frequency radio waves reflected from their surfaces). In this
case, "Under The Radar" means Korean artistes who are distant and not
really well known. To be able to fit into this 'category' they should
be underrated and at times unnoticed by the rest of Korean music
listeners. March's second Under The Radar is Paran, not another 'boy band' but a talented group of young and mature men who bring out wonderful music.
Five young men teamed up in a rebel of music adorned with the color blue. Paran is a pop idol band made up of five young men whose ages range from 17 to 25. The five members of the band had been living together for 2 years while being trained in singing and dancing. Being fluent in English and Japanese, the band has targeted overseas markets since their debut. Also, all the members have been trained in all areas of musical production from chorus and dubbing to sub-producing. The lyrics to their first hit song "First Love" was written by poet Won Tae Yeon. The song is like the confession of love amongst young teens. The song is well-known for its sophisticated and classy feel in which the voices and talents of all five members of the band are well displayed.
In Paran's second album "Five Steps" the best gift they received was the opportunity to work with Usher's music team 'Gary Haas'. We are looking forward to seeing them as a global group that will be well known all over the world. Danny Ahn and Kim Tae-Woo from G.O.D., Hwang Sung-Jae, Shin Min-Ohk, P.J. and so forth have participated in this album. Paran shows fans a more precocious music and a new image that will show a different color of them.
When Paran first debuted, not many music listeners and watchers approved of them. They were being compared to many other boybands that were debuting around the same time. With their unique way of presenting themselves to the music industry, many people disregarded their music and paid attention to other groups instead. Some people even mentioned that Paran had bad dance skills. However, Paran worked hard to overcome the criticism to be the band they are today.
Paran is the first Korean male group to record a song in Thai. Releasing one of their original hits "First Love" in a Thai version, they have made themselves recognizable not just in Thailand but in our hearts. Recently, they have also sung some of their hit songs in Japanese. Let us all root for the five member global group, PARAN!
Paran can stand for "PO, Ace, Ryan, AJ and Neo" but it also means "blue" in Korean.
Members: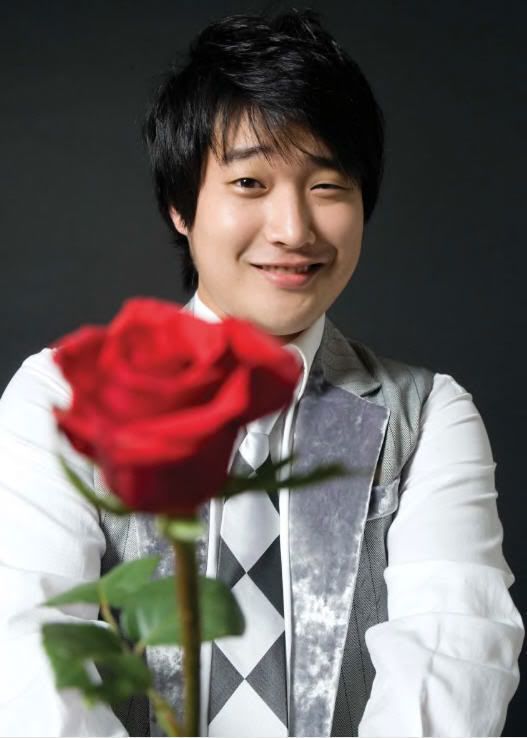 P.O. (vocal and sub-rap)
Name : Lee Su In
Birth : 1987.09.04
Blood Type : A
Height : 185 cm
Weight : 73 kg
Education : Graduate Yang Jae High School
Debut : 2005
Hobby : Walk
Religion : Christian
P.O. has an emotional yet unique voice with his amazing singing abilities. A person's heart melts when they hear his voice. Although he is superb in singing, P.O. can also rap. His rap is sometimes unexpected because his singing is what makes him shine.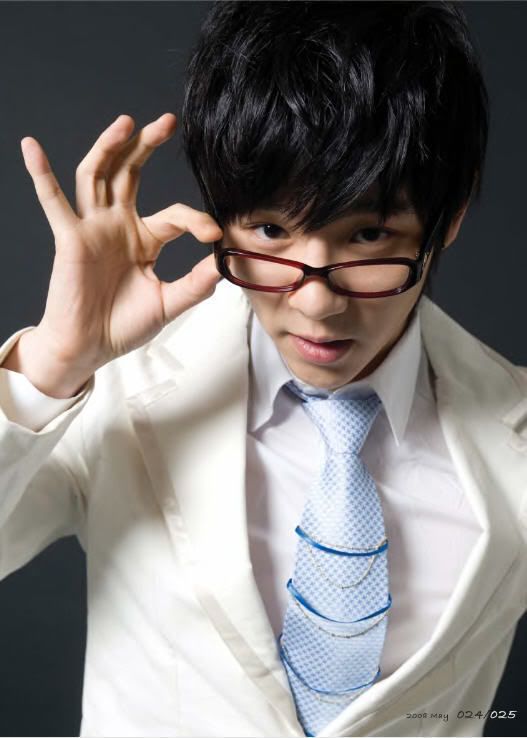 Ace (vocal)
Name : Choi Sung Wook
Birth : 1987.02.11
Blood Type : AB
Height : 180 cm
Weight : 65 kg
Education : Graduate Kyung Hee High School
Debut : 2005
Hobbies : Listen to music, game
Religion : Atheist
Ace has a soulful voice that makes him bring out the emotions that are carried out throughout the songs that Paran sings. When Ace sings, it is like he is wearing his heart on his sleeve, showing many listeners and fans that he is passionate about his singing. The way he expresses himself is amazing.
Ryan (Lead vocal)
Name : Joo Jong Hyuk
Birth : 1983.10.19
Blood Type : A
Height : 180 cm
Weight : 68 kg
Education : Chung Ang University ~ Theatre
Debut : 2005
Hobbies : Drive, inline skating
Religion : Christian
Being the most well-known member of Paran from his acting, Ryan does not let that get in the way from the music that is produced with Paran. Juggling between acting and singing, how can he do it? Ryan has the ability to woo some fans off their feet and not just with his singing. Being Paran's lead vocalist, he is able to divide the music amongst his fellow group members. After all, Paran wouldn't be Paran without each of these members.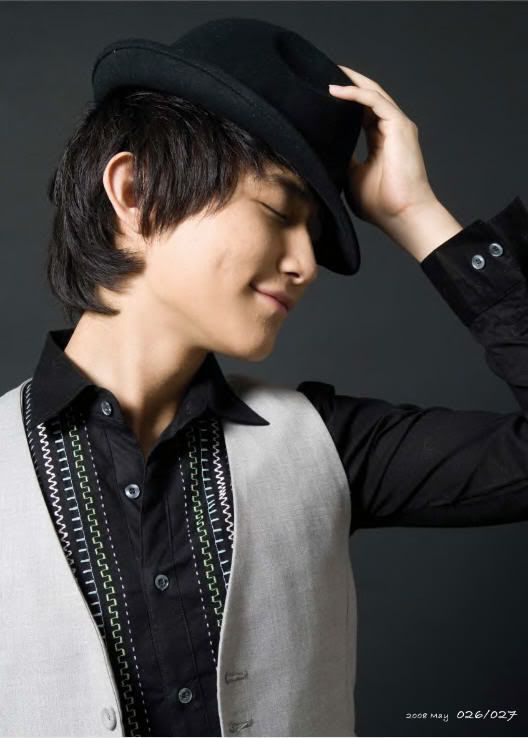 AJ (rap)
Name : Kim Jae Seop
Birth : 1991.06.04
Blood Type : A
Height : 181 cm
Weight : 61 kg
Education : Korea Kent Foreign School, but now Home schooling
Debut : 2005
Hobbies : Computer game, travel
Religion : Buddhism
Debuting at the age of 14 as the sweet and young rapper of the group, AJ has shown many people what a mature young man he is. However, behind the scenes and even in a few music videos, he is able to be the teenager he really is. Although quiet at times, AJ never fails to surprise fans with his rap. Not just can he rap but he has a fairly nice singing voice too.
Neo (vocal)
Name : Yang Seung Ho
Birth : 1985.08.22
Blood Type : O
Height : 180 cm
Weight : 66 kg
Education : Seoul Institute of Art
Debut : 2005
Hobbies : Drive, exercising
Religion : Atheist
Neo is what I call the most photogenic of the group. He has a sweet voice that may seem a bit irritating at first to some but it is actually a nice musical addition to Paran. His voice compliments the other members of Paran really well. His voice is sweeter than the others and it makes the group have a variety of singing voices.


Discography:

First Album (Paran – The First)
Released: 2005-09-06


01 Freak
02 첫사랑
03 다시 만나요
04 Remember
05 막무가애(莫無可愛)
06 You're The One
07 Communication
08 습관처럼
09 Butti
10 Forever Loving You
Battle Jang OST (Single) (Tooniverse Animation)
Released: 2006-06-07

01 카모밀레 (Chamomile)
Second Album – Beyond The Blue Sky)
Released: 2006-09-04

1. With PARAN-Y
2. Daseotgeoreum ("Five Steps")
3. Nae GaseumEn Ne Simjangi Ddwinabwa ("Your Heart is Beating Inside Me")
4. Silly Love Song
5. Burn The Floor
6. Black Hole
7. Juli@
8. Overlab
9. Geureon Saram Ddo Obseumnida ("There's Nobody Like Him")
10. Seolleim ("Excitement")
11. Tooniverse Animation Battle Jang OST (Bonus Track)

Erexion OST
Released: 2006-12-12
01 빛
02 보이지 않는 힘
03 우리함께 (With 양대훈)
The First (Single)
Released: 2007-05-18
01 그녀와 난
02 I Lay My Love On You
03 사랑틀
04 고마워요
Merry Christmas (Digital Single)
Released: 2007-12-05

01 화이트러브
02 화이트러브 (MR)

Third Album – U.R. My Song
Released: 2008-04-11

01 . Intro/ Day break(새벽)
02 . U.R.M.S
03 . 결번
04 . Don't cry
05 . YOU
06 . 그댈 만나러갑니다
07 . 양복한벌
08 . 내속에서
09 . 돌아와줬으면
10 . 고백
11 . 발자국
12 . Hey girl
Music Videos:
Music:
Links:
Credits to Paran's Soompi Thread + Mardi09 + KBS World + Naver + purpletiger86 + edward1849
How does this article make you feel?