Under The Radar : Storm
The definition of "radar" is a method of detecting distant objects and determining their position or other characteristics by analysis (of very high frequency radio waves reflected from their surfaces). In this case, "Under The Radar" means Korean artistes who are distant and not really well known. To be able to fit into this 'category' they should be underrated and at times unnoticed by the rest of Korean music listeners. This month we have Storm, a five-member female group whose strongest skill is dancing.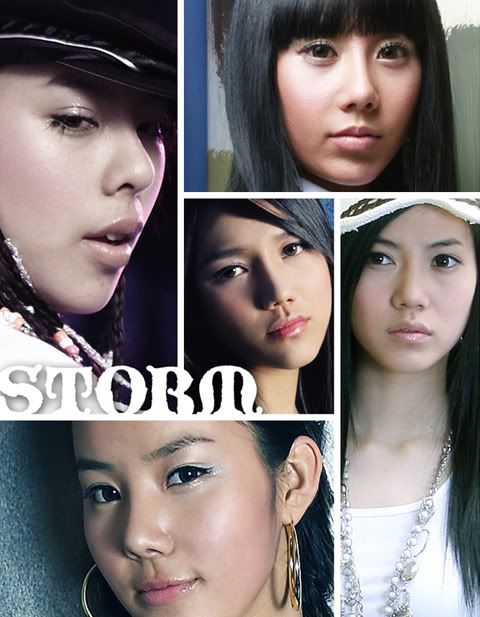 Storm was created through open auditions. In August 2006, IBP Entertainment held public auditions. Three of the five members passed the auditions while the other two were chosen two months later.   Unlike many other girl groups that have debuted, Storm is not a R&B/Hip-Hop group. They focus more on pop. They are under IBP entertainment and their first and only album was released in May 2007. They first promoted their song through a showcase and only had two official performances on M! Countdown and on Channel 5 [V]. Numerous netizens have commented that their strongest skill is dancing.
Many times I have ignored this group. I'd look at them and say that they're just another girl group who had wardrobe issues. But their wardrobe aside, the songs on their album do not sound as mainstream as the songs that came out in 2007. When they first came out, many netizens criticized them, most probably because their music didn't fit in with the other female groups debuting at that time. For example, look at their debut track "Kitty". The song separates them from the type of girl groups that have debuted and are debuting. They really have brought pop back into K-pop. Their vocals complement each other very well and their slick dance moves do the song great justice.
Storm also released a second music video titled "Blue", which was quite different from "Kitty". "Blue" is a ballad song that brings out the potential and the talent Storm have and will have if they decide to release more music in the future.
Their live performances are amazing, considering the fact that they have hardly performed.  One of the best performances would have to be that of "Stormy Kitty Remix", released as a single in late November 2007, six months after their debut.
Members: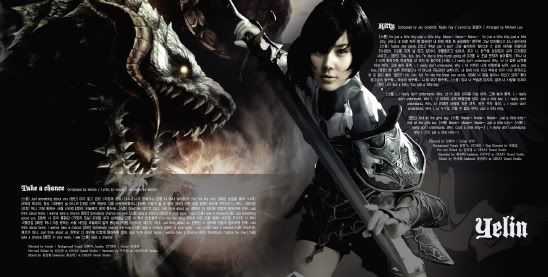 Ye Rin
Real Name: Yoo Ye Rin
Born: July 24, 1986
Height: 162.0cm
Blood Type: O
Hobbies: listening to music and reading
Nickname: Little kid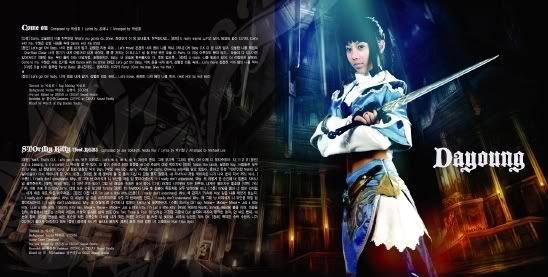 Da Young
Real Name: Moon Da Young
Born: June 28, 1986
Height: 166.0cm
Blood type: A
Hobby: Yoga
Special skill: Jazz dance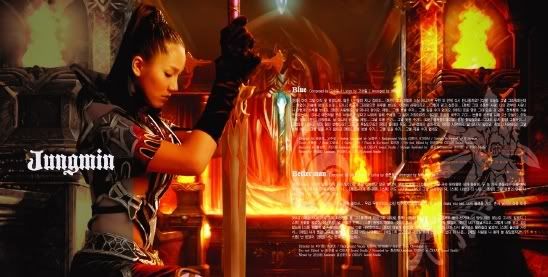 Jung Min
Name: Kim Jung Min
Born: April 4, 1988
Height: 164 cm
Blood type: O
Hobbies: reading, web searching, listening to music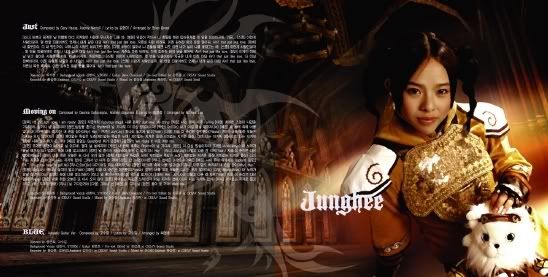 Jung Hee
Name: Heo Jung hee
Born: August 22, 1990
Height: 162 cm
Blood type: O
Hobby: Listening music
Speciality: taking photos
Nickname: Indian, playful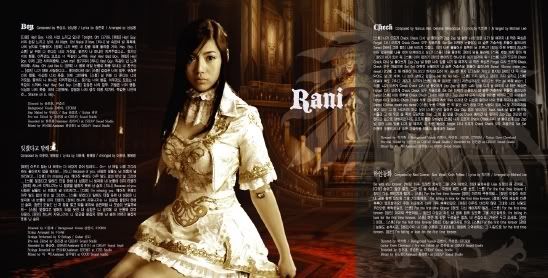 Rani
Name: Park Ran
Born: November 24, 1990
Height: 168 cm
Blood type: O
Hobbies: Reading, listening to music
Nickname: egg, taeran, madness
(they're playing with her name, since its Ran,
they call her weird names such as egg since in korean
its pronounced: geh-RAN.)

Official Balloon Color is CHOCOLATE
Vol. 1 – Stormy Kitty
Release Date: 05.28.2007

Tracklist:
01. Take a Chance
02. Kitty
03. Blue
04. Betterman
05. Boy
06. 잊겠다고 말해도…
07. Check
08. 하얀동화
09. Come On
10. Stormy Kitty
11. Just
12. Moving On
13. Blue (Acoustic Guitar Version)

Single – Stormy Kitty Remix
Release Date: 11.28.2007

01. Stormy Kitty (Remix) – 톰과제리
02. Stormy Kitty (Remix) – 톰과제리 (MR)
Music Videos:

Kitty MV
Blue MV
Soompi Thread:
https://www.soompi.com/forums/index.php?showtopic=138390
credits to Storm's Soompi Thread + Naver + Yesasia + Mardi09