Weekly K-Pop Music Chart 2012 – February Week 2
We had expected a lot of changes for this week's chart – but it only holds true for the lower half of the top 10. To our surprise the top four songs remained the same from a week ago. T-Ara's "Lovey Dovey" refuses to leave the top spot. Despite a big drop in points, it remains No. 1 for the fourth consecutive week.
MBLAQ's "This Is War" was actually the favorite to overtake "Lovey Dovey" but instead the two-week M!Countdown champion remains at No. 2 again this week, followed by Sunny Hill's "The Grasshopper Song" and Teen Top's Inkygayo Mutizen song "Crazy" at No. 3 and 4 respectively. All three songs had a slight drop in points, but T-Ara's "Lovey Dovey" was so far ahead last week it was able to hold on to the top spot.
Next week we should see a whole new picture on the chart as many of this week's top 10 debutants are ready to contend for the top spot. The next four songs are all brand new entries to the top 10.
At No. 5, Beast's "I Knew This Would Happen" rises 11 spots and is the highest ranked new song in the top 10 for this week. Despite the group not coming out to promote this digital single, it is already in the top five in just its second week on the chart. "I Knew This Would Happen" was composed by Rado and Beast's member Yong Joon Hyung took part in the song as well. The repetitive guitar and drum beats make this song charming. The lyrics are about saying harsh words to a girl who has left him for another man.
At No. 6 is top pop-rock group FT Island, back with the title song "Severely" from their latest mini-album "Grown Up". As the album title suggests, the group returns more mature than ever. "Severely" is a Kim Do Hoon and Lee Sang Ho composition. Penned by Han Sung Ho, this song is about being in misery for being unable to let go of a past lover. "Severely" is among the favorites to become the next No. 1 song on our chart.
Last year's top rookie group Dal Shabet is back with their fourth mini-album "Hit U." The title track of the same name is at No. 7 this week. Dal Shabet was named the best new artist in our 2011 Soompi Gayo Awards, now they are joining the ranks of many excellent girl groups in K-pop. The girls, known for their bright and lively image has transformed into more mature ladies. Their title track, "Hit U" fits this change as it is a hip-hop rock crossover in minor key.
At No.8, it is a very special collaboration between two giant record companies in Korea – YG & JYP. And to make this song even more special, it is Se7en's  comeback hit! The JYP written R&B ballad "When I Can't Sing" is a refreshing song different from vintage YG style hits written by Teddy. Seven's perfect vocals and harmonization can be seen in this song. "When I Can't Sing" debuts at No. 1 on GAON Chart this week and debuts at No. 8 on our chart. This is another song has has the potential to challenge for the top spot next week.
SOOMPI CHART for 2012, Month 2, Week 2
Rank
Artist
Song
Score
11
Dynamic Duo

(-6)

거기서거기 (Without You)
459
12
10cm

(-3)

애상 (Sorrow)
442
13
Lyn

(–)

시간을 거슬러 (Back In Time)
430
14
Brian

(+19)

너 따윈 버리고 (Let This Die (feat. Tiger JK))
424
15
K.Will

(new)

내가 싫다 (I Hate Myself)
423
16
Hyo Rin (Sistar)

(-2)

널 사랑하겠어 (I Choose To Love You)
384
17
Davichi & T-Ara

(-6)

우리 사랑했잖아 (We Were In Love)
375
18
Lee Hyun

(-10)

너니까 (Because You Are You)
363
19
J-Cera

(-9)

사랑시 고백구 행복동 (Love City Confession District Happiness Town)
357
20
Rainbow Pixie

(-5)

호이 호이 (Hoi Hoi)
354
21
Wheesung

(+9)

눈물길 (Road Of Tears)
330
22
Yiruma, Shin Yong Jae, Mi, Bigtone

(new)

Kiss The Rain
328
23
Miryo

(new)

Dirty
306
24
NS Yoon G

(-4)

미녀가 된 이유 (The Reason I Became A Witch)
305
25
Koyote

(-13)

했던 말 또 하고 (Repeat The Same Words)
302
26
Skull

(+2)

나 이러고 살아 (I Live Like This (with Park Hyo Shin))
248
27
Namolla Family JW

(new)

사랑해 그 거짓말 같은 (I Love You Like That Lie (feat. Tae In))
243
28
Block. B

(new)

난리나 (Nanrina)
230
29
Boy Friend

(-2)

내가 갈게 (I'll Be There)
227
30
B.A.P

(+16)

Warrior
223
31
Yong Joon Hyung (Beast)

(new)

너 없이 사는 것도 (Living Without You)
195
32
Nine Muses

(-3)

뉴스 (News)
188
33
Park Jin Young

(new)

Falling
187
34
Jessica & Kim Jin Pyo

(-15)

어쩜 (What To Do)
177
35
Heora

(-12)

달빛이 지고 (Under The Moonlight)
175
36
A Pink

(-15)

My My
174
37
Fat Cat

(-15)

예쁜게 다니 (Is Being Pretty Everything)
162
38
Noel

(-14)

살기 위해서 (Just To Live)
155
39
Wanted

(-22)

너에게로 간다 (Going To You)
152
40
Wonder Girls

(-8)

Be My Baby
138
41
Zi-A

(-6)

속상해서 (술 한잔 해요 Part 2) (Depressed (Have A Drink Part 2))
121
42
Huh Gak & LE

(-16)

그 노래를 틀때마다 (Every Time That Song Is Turned On)
109
43
SNSD

(-2)

The Boys
97
44
Super Junior KRY

(-4)

회상 (Reminiscence)
85
45
Young Joon (Brown Eyed Soul)

(-27)

잊어요 (Forget It)
78
46
Six Bomb

(+4)

치키치키밤 (Chiki Chiki Bomb)
78
47
Suh Young Eun

(new)

아니라는데 (Not Anymore (with Lee Jung))
77
48
Spica

(-10)

독하게 (Potently)
69
49
Baby Soul + Yoo Jia

(-2)

그녀는 바람둥이야 (She Is A Flirt (feat. Dong Woo of Infinite))
67
50
M Signal

(-25)

둘이서 (Two Of Us)
64
BONUS TRACK:
Goodmorning Heaven – Goodmorning Heaven (feat. Harim)   
Genre: Rock Ballad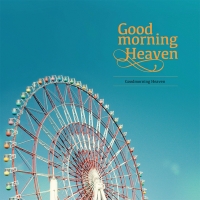 Album: Goodmorning Heaven EP "Goodmorning Heaven" Track 1
Watch: MV
Comment: Project group, Goodmorning Heaven, consists of vocalist Lee Sang Mi (EX), guitarist Jeong Yu Jong (Daybreak), bassist Park Sun Chul (Oh Ji Eun and the Wolves), pianist Jo Jun Young, and drummer Lee Myung Jun. They have come together for an EP of the same title. The title track is a bright Irish pop song about being happy day by day with one's lover. However, there is also a hidden message about missing one's ex-lover and being unable to forget the past. (credits to motoway065 for translations)
About the Soompi Music Chart:
Soompi Music Chart is unlike any other music charts or television rankings. It takes into account rankings by various major music charts in Korea and airplays of each song, making it an unbiased and objective tally of what's going on in the world of K-pop. Our chart is composed of the following sources:
Air Monitor Chart – 15%
GAON Music Chart – 15%
Various Internet charts (Olleh, Bugs, Melon, Soribada, Naver, Daum) – 15%
Billboard Korea – 15%   
SBS (Inky Gayo Take 7 + voting list) – 10%
MBC Inky Top 100 Chart – 10%
KBS Music Bank K-Chart – 10% 
MNet Chart – 10%
Thanks to Mardi09 for helping on this week's internet chart research.
How does this article make you feel?