T-ara Visits Gang Kiz's Practice Room
On May 20, T-ara members visited their new sister group, Gang Kiz, at Gang Kiz's practice room.
It was a surprise visit to encourage the rookie group. T-ara members carefully monitored Gang Kiz's practice, and gave them tips on how to look their best on screen.
Gang Kiz members were surprised and very grateful and said, "This unexpected visit from our sunbaes (seniors) was really touching, and we are now pumped up to do our best."
Gang Kiz debuted May 18 on KBS2's "Music Bank," and received praises such as, "They do not perform like rookies," "They have a different charm compared to other girl groups," and "There is great expectations surrounding them."
In other Gang Kiz news, members Hwang Ji Hyun and Lee Hae In have received three "lovecalls" from various dramas. A representative from their agency Core Contents Media said on May 21, "They must have seen the girls perform 'Honey Honey' on stage and wanted them for the dramas."
However, because the girls are just starting off their singing careers, they had to reject these offers. Congratulations girls, we'll be expecting great performances from you in the future!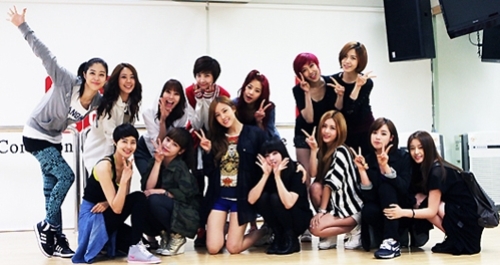 How does this article make you feel?