Rocker Sandara Park Tests Her Dancing Skills at the Arcade
Photos of the stylish Sandara Park from 2NE1 playing the dance arcade "Pump" or "DDR" has captured the attention of netizens.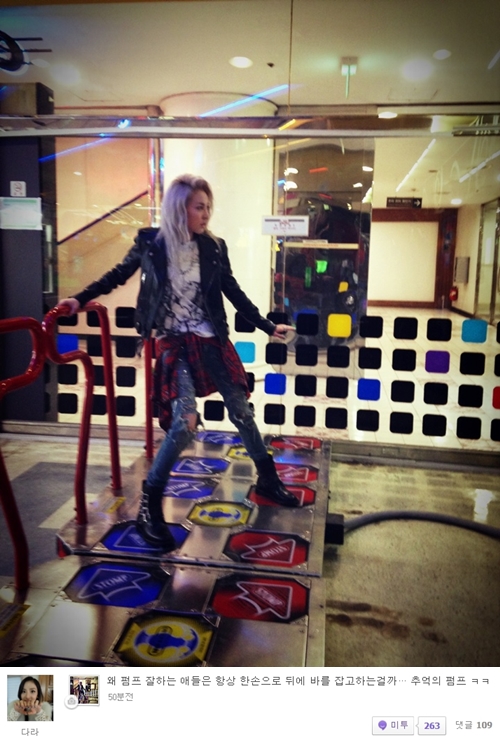 On November 1, the talented entertainer posted the candid picture on her me2day blog with the joking message, "Why do the best 'Pump' players always hold the bar behind them? Recollections of 'Pump'." It seems like Sandara is an experienced "Pump" player, and it could be one of the reasons why she dances so well.
In the picture, Sandara Park seems concentrated on getting the high score as she holds tight to the bar behind her for extra balance. She pulls off the grungy punk style very well with her blonde hair, leather jacket, ripped jeans and red flannel tied around her waist. Go Sandara Park!