Actor Lee Dong Wook Becomes a Star Barista for a Day
Photos of Lee Dong Wook making coffee for his fans have been released.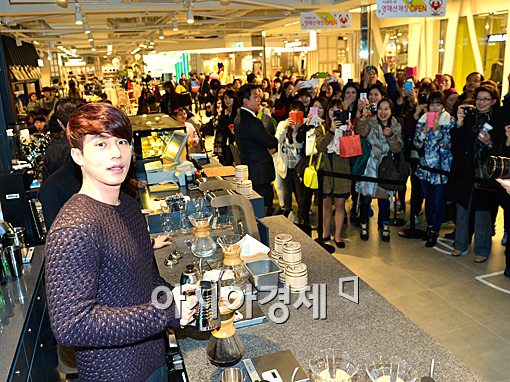 On November 15, Actor Lee Don Wook was as a celebrity guest barista at Lusso cafe during a special fan event at the Lotte department store in the Sogong neighbourhood of Seoul.
Many excited fans were in attendance for the event as they cheered for the actor on during his one-day barista role. The excited fans got to see Lee Dong Wook make his own batch of manual drip coffee and later drank the specially made coffee. Lee Dong Wook also hosted an autograph signing session for the crowd.
The proceeds from the event will be given as a donation to the the non-profit group "Coffee Kids" which helps coffee farmers.
How does this article make you feel?