Kara's Park Gyuri Is a Blonde Princess Doll in Selca Photo
Kara's charismatic leader Park Gyuri has captured the attention of netizens by posting an intriguing selca photo on her Twitter.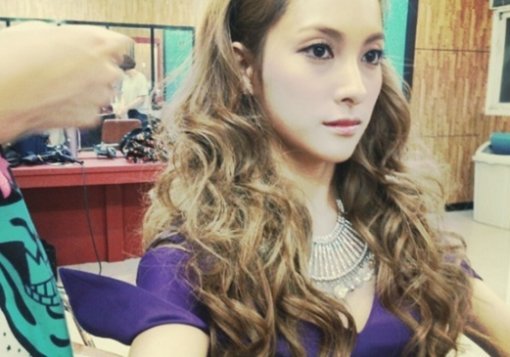 On November 14, Park Gyuri tweeted the message "golden Gyul" along with the selca picture on her Twitter page. In the photo, we see Park Gyuri sitting in her makeup room with wavy golden blond hair, pale skin and big pupils. Her unique look resembles a doll.
Kara is currently on a seven-city concert tour in Japan titled "KARA 2nd JAPAN TOUR 2013-KARASIA." The tour started on October 8 in Yokohama. Kara has four more concerts left on the tour. They will perform in Saitama on November 19 and 20, and they will finish their tour in Kobe with concerts on November 23 and 24.
How does this article make you feel?