SHINee's Taemin Talks About His Family Plan, Wants to Adopt Children
SHINee's Taemin has captured the attention of his fans when he revealed that he wants to adopt a child.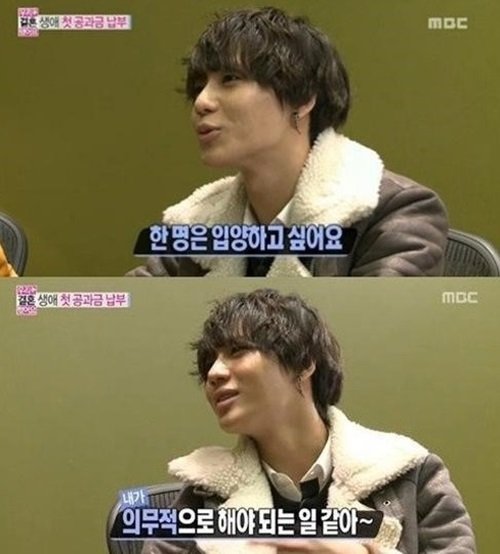 On the December 14 episode of MBC's reality show "We Got Married 4," singer Taemin talked about his family plans in response to a question by the producer. He said, "I want to have one or two children, with at least one of them being adopted." He then provides his explanation saying, "My family talked about adoption, and it feels like something I'm obliged to do." It seems Taemin takes the issue of adoption close to heart.
Taemin is "married" to A Pink's Son Na Eun on the show and the two recently took a romantic helicopter ride together.
How does this article make you feel?