Yoon Eun Hye Catches Bouquet at Singer Jadu's Wedding
Entertainer Yoon Eun Hye has released pictures of her attending singer Jadu's wedding on her Twitter page along with a special message to her newlywed friend. In the pictures, we see Yoon Eun Hye giving a congratulations speech and also catching the bouquet of flowers thrown by the bride.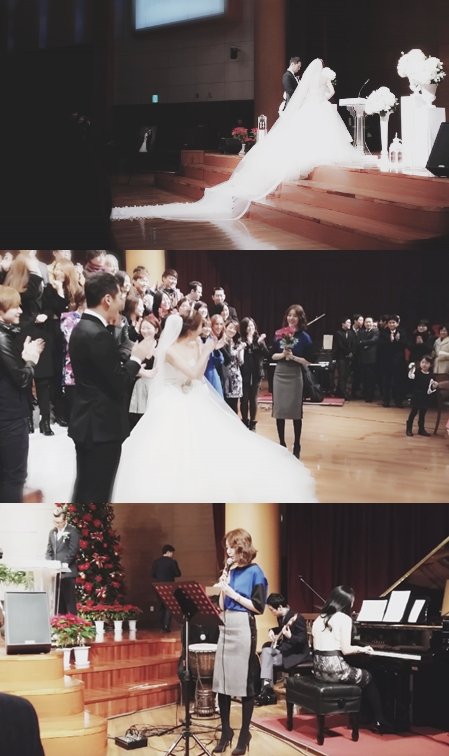 Yoon Eun Hye posted her special message to the bride on her Twitter page on December 15. She wrote, "The wedding of the Lord's daughter Jadu whom I love~ You two share an unconditional love and I will be praying that the Lord will protect you on your path."
Regarding the picture of her catching the bouquet, Yoon Eun Hye posted the message, "It's a big deal. Is there a pastor around?"
Singer Jadu married on December 14 to a man whom she met at church. 
How does this article make you feel?