[Updated with Teaser Clip] BESTie Spreads the Holiday Spirit in Pictures from the Set of "Zzang Christmas"
Rookie girl group BESTie (UJi, Hyeyeon, Dahye,and Haeryung) has released pictures from the set of their MV for their new Christmas carol single "Zzang Christmas." The pictures show the lively and smiling members of BESTie dressed in matching Christmas outfits as they capture the merry atmosphere of the holidays.
The lyrics to "Zzang Christmas" were written by Peter Pan and comedian Yoon Se Yoon, and the song was composed by Brave Sound's Crazy Park (Park Hyun Joong). The girl group also released a hilarious teaser video featuring comedian Yoon Sae Yoon for their upcoming Christmas carol.
Girl group BESTie's jolly Christmas carol "Zzang Christmas" will be released on December 17, just in time for Christmas. The group debuted on June 11 with the single "Pitapat."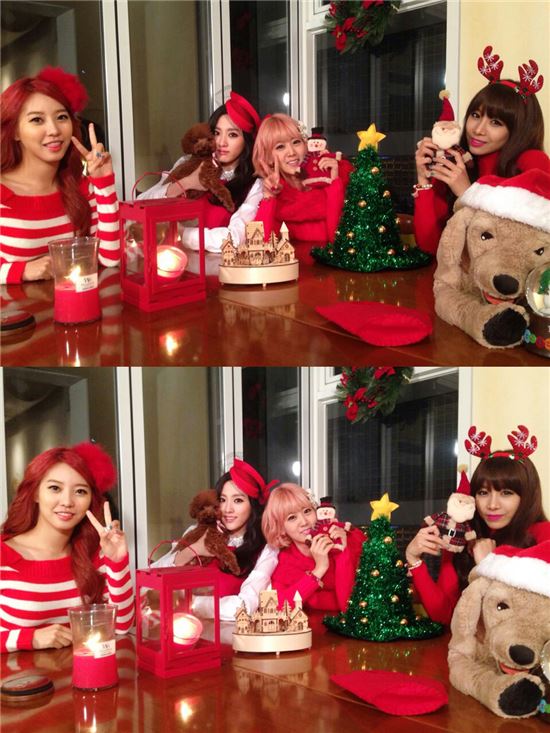 [Updated with Teaser]