Actress Gong Hyo Jin Displays the Stylish Boots She Designed Herself
The "Invincible K-Drama Queen" Gong Hyo Jin has caught the attention of fashionistas around the world with the release of her candid photos that show her great sense of style.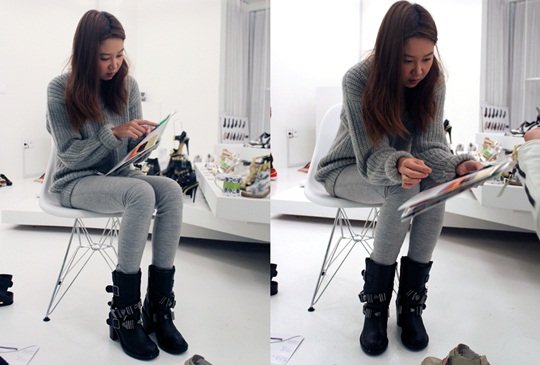 In the photos, we see the star actress wearing a grey loose fit knit sweater and matching grey leggings. She finishes the outfit with stylish black boots which she designed herself. The actress is currently working as a designer for shoe company Suecomma Bonnie and her boot model is part of 14S/S line. The actress was also recently seen wearing Sucomma Bonnie boots at Hong Kong airport
.
Gong Hyo Jin is currently concentrating on her shoe designs for next year and learning more about next year trends. The actress' latest drama "Master's Sun" finished in October.