Retired Soccer Player Song Jong Gook Hopes 7-Year-Old Daughter Doesn't Stress from School
Retired soccer player Song Jong Gook hopes that his seven-year-old daughter doesn't stress from school. The athlete and his daughter became well known after appearing on the show "Daddy! Where Are We Going?"
The retired athlete appeared on the December 28 episode of MBC's documentary series "Human Documentary" and expressed his feelings about raising his daughter Jia. He says, "Jia will begin school next year. It would be nice if she doesn't stress from school. I hope school will be comfortable and enjoyable for her."
He also added that his son Ji Wook is starting to like him more than his mother because he plays with him more.
In case you don't know, the Korean education system is one of the toughest in the world where kids begin school at 7am and might not come back home until late at night due to the many hakwons placed in their schedules after school finishes for the day.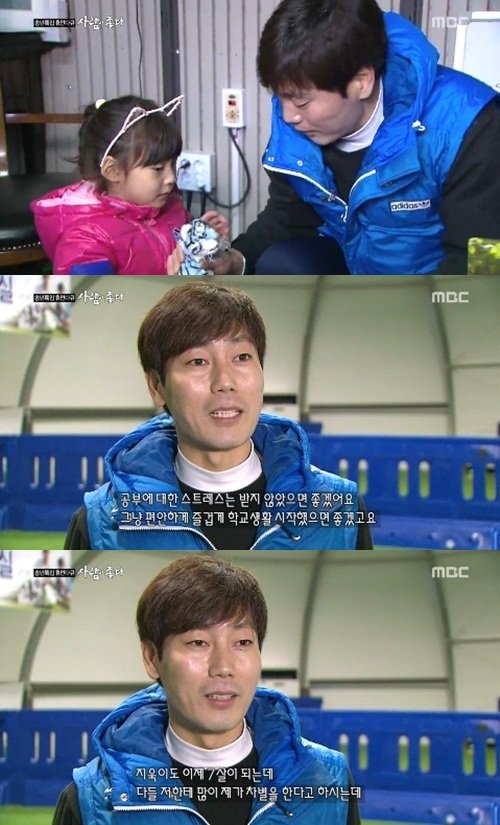 How does this article make you feel?