"Running Man" Song Ji Hyo and Kim Jong Kook Protest Against Water Games and Funky Odors
Members of the variety game show "Running Man" shared their uncomfortable experiences that they had while filming the "Water Game" episodes.
On the December 29 episode of "Running Man," the members of the show sat around talking about the experiences they had during the year on a special segment titled "Running Man vs Production Crew." Actress Song Ji Hyo would reveal that members on her team smelled like frogs during the filming of the special Big Bang episode. Kim Jong Kook also added his opinion on the inconveniences of the water game saying, "How can you allow humans to smell like amphibians?"
Another member confessed, "During the summer, I changed my underwear three times a day." Gary also added that "Straw was mixed underneath my armpit" which made everyone laugh.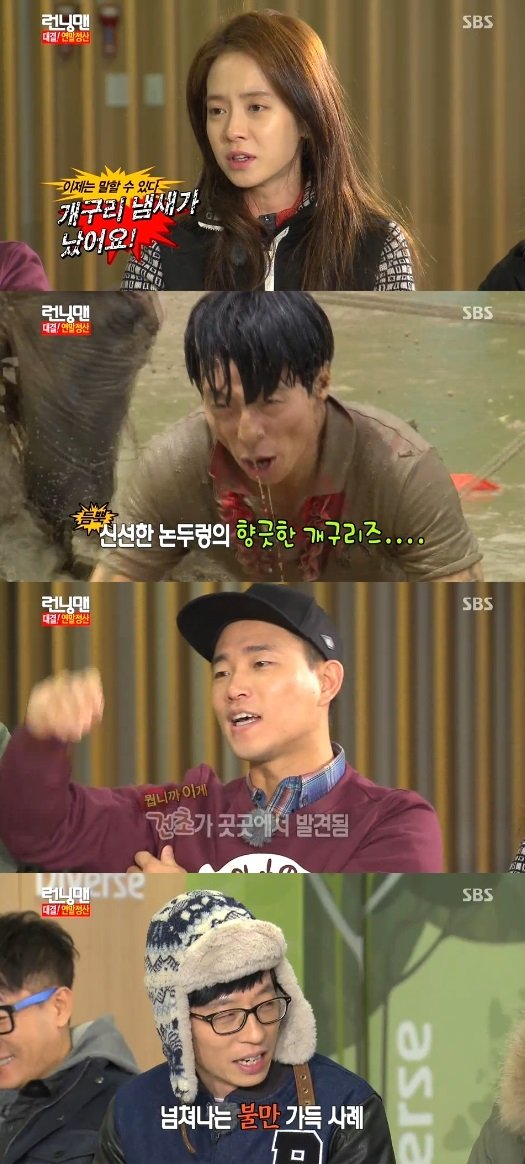 How does this article make you feel?