Teen Top's Upcoming 2014 World Tour Begins on February 22 in Seoul
Boy group Teen Top is getting ready for their upcoming world tour which will start off in Seoul. The first concert of the tour titled "TEEN TOP 2014 World Tour-HIGH KICK-in SEOUL" will be held at Seoul's Olympic park on February 22 and 23. The destinations of the world tour are still unknown, but they will be revealed sequentially at the end of preceding concerts.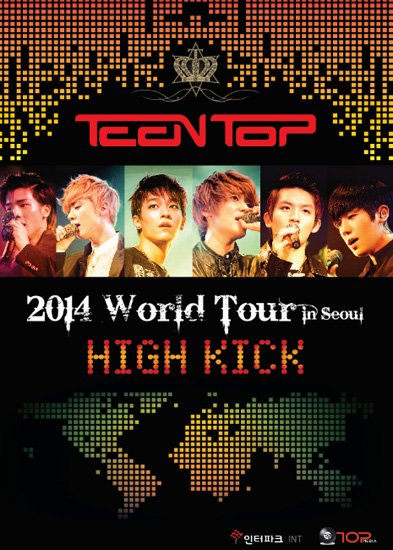 Before embarking on their world tour, Teen Top will hold several concerts in Japan. Interestingly, the group hasn't even had an official debut in Japan, yet they remain popular in the nation. They will be in Nagoya on February 5 and then perform in Yokohama on February 8 and 9. They will then perform in Osaka on February 13 and finish in Fukuoka on February 18.
Teen Top's upcoming world tour will be bigger and better than their previous concerts, and it will feature a live band and solo performances by the six members.
How does this article make you feel?