SISTAR is in Hong Kong Filming a Reality Show about Traveling
Girl group SISTAR is currently in Hong Kong filming a reality show attracting a global audience. On January 5, the girl group posted a picture of themselves in Hong Kong on their Twitter page along with the message, "We are filming in Hong Kong! Dasom is currently working hard filming her drama 'SoNaTa' so she couldn't come… We miss you Somah… We also love you."
In the picture we see members Soyu, Hyorin and Bora playfully posing in front of a tour bus. Meanwhile, member Dasom is currently busy filming her popular KBS drama "Love Rides the Song." The drama is also known as "SoNaTa," which is a combination of the first syllables of each word in the Korean title of the drama.
'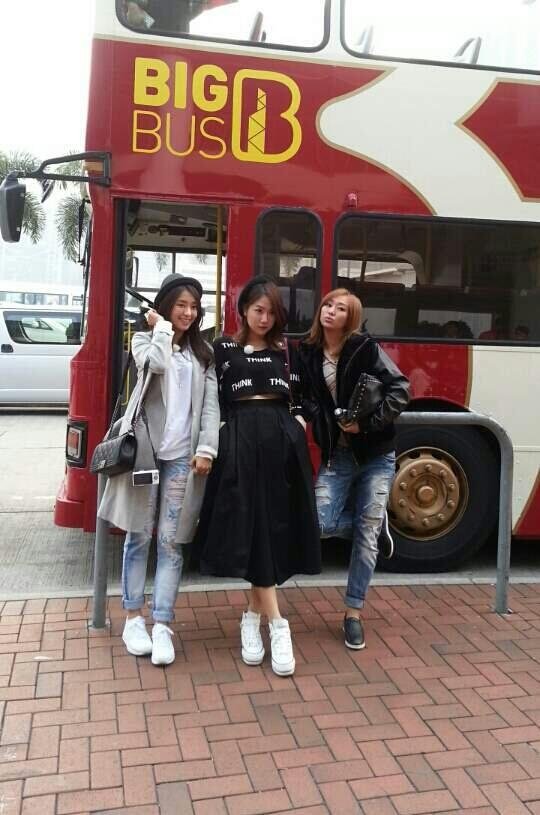 Soyu also posted a photo of herself on her Twitter wearing the same very stylish outfit and a cafe. With the photo she wrote, "My song 'One More Time' from 'Empress Ki' OST is out. Please show it a lot of interest and love!" 
How does this article make you feel?