"Man From the Star's" Jun Ji Hyun is the Queen of Purses in ELLE Magazine
The natural beauty Jun Ji Hyun showed off stylish and chic purses for a pictorial in ELLE fashion magazine. The actress has been gaining much praise for her popular drama "Man From the Stars" where she plays the glamourous actress Chun Song Yi. 
In this picture, Jun Ji Hyun looks comfortable and stylish in her loose black and white outfit. She complements the outfit with the snake skin V purse.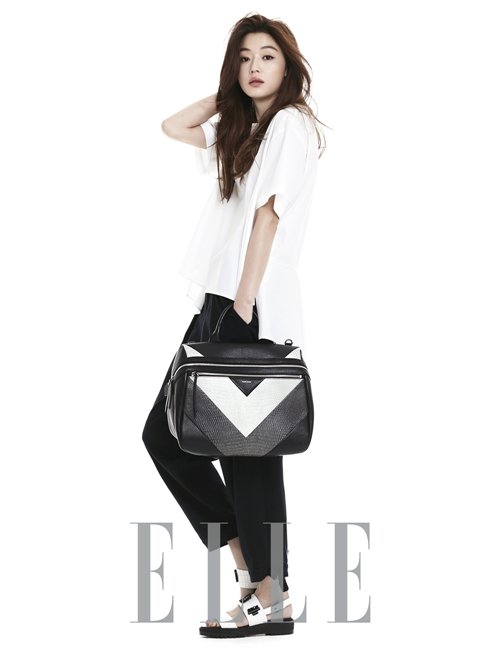 Jun Ji Hyun goes for a more formal and business look with her white blouse and gray blazer.
The glamourous actress displays the big V bag which was featured in the 8th episode of "Man From the Stars."
Jun Ji Hyun looks ultra chic in this black leather one piece. She adds a dash of colour with her pale yellow purse.
Jun Ji Hyun's picture will be featured in the February issue of ELLE fashion magazine that will be released on January 20.
How does this article make you feel?