Suzy Glitters in Swarovski Jewerly in Cosmopolitan Pictorial
miss A's Suzy glitters in Swarovski crystals in her newest pictorial in fashion magazine Cosmopolitan.
The award winning actress looks bright and youthful as she shows off the colorful jewelry. The concept for this pictorial was "My Romantic Day."
Suzy gives a lovely smile in this light pink tube top dress. The jewelry is elegant and keeps her look simple and cute.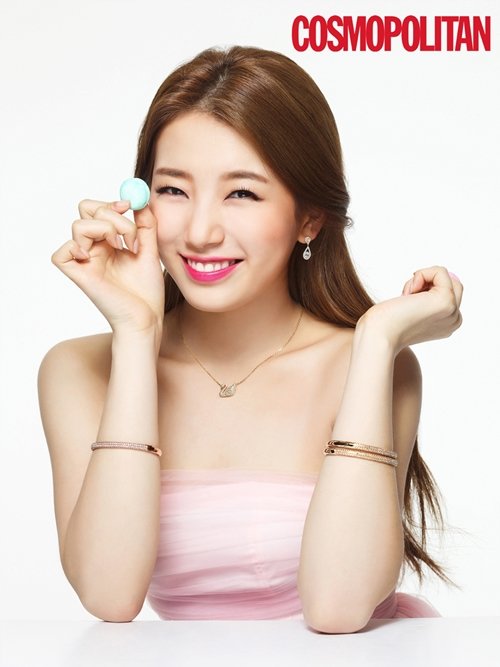 Suzy looks elegant in this circle patterned white lace blouse. She accessorizes with colorful rings and a flower pendant.
In the next photo, Suzy shows off her seductive side with the bright red lipstick and eye catching necklace and bracelet.
Suzy's lovely pictorial will be out in the February issue of Cosmopolitan. The pictures display this year's spring fashion trend of pastel colors. Which photo do you think Suzy looks best in?
How does this article make you feel?