Jun Ji Hyun Wears $6,000 USD Fur Coat in Drama "Man from the Stars"
Jun Ji Hyun has appeared in an expensive fur coat in one of her scenes for her drama "Man from the Stars."
[START SPOILER]
During the January 22 episode of the drama, top actress Chun Song Yi follows alien Do Min Joon on his way to fishing and finally confesses her love to him. However, Song Yi gets rejected and sadly walks away in tears. Why did Do Min Joon reject her?
[END SPOILER]
Jun Ji Hyun has been gaining a lot of attention for her winter styles in the drama, and it was revealed that the green khaki fur jacket she wore in the scene retails for about 6600000 Won (6,111.60 USD). The jacket is made by the Italian clothing company MR & MRS FURS. 
Fur coats from MR & MRS FURS seem to popular among celebrities.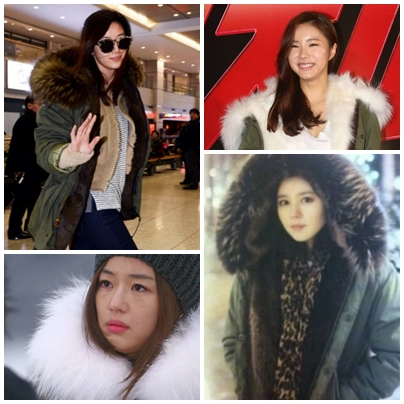 How does this article make you feel?