Park Hyung Shik is a San Francisco Native in Cosmopolitan Pictorial
"The Heirs'" Park Hyung Shik is a trendy San Francisco native in his newest pictorial for the February issue of Cosmopolitan fashion magazine. He epitomizes the west coast casual style as he wanders the the urban landscape with a beautiful model.
Go through the gallery to see more pictures of Park Hyung Shik in the beauitful and trendy Norcal setting. 
Park Hyung Shik looks hip in this white outfit. The back hat and dark shades add to the mystique. They are also eating the west coast burger of choice from In n' Out.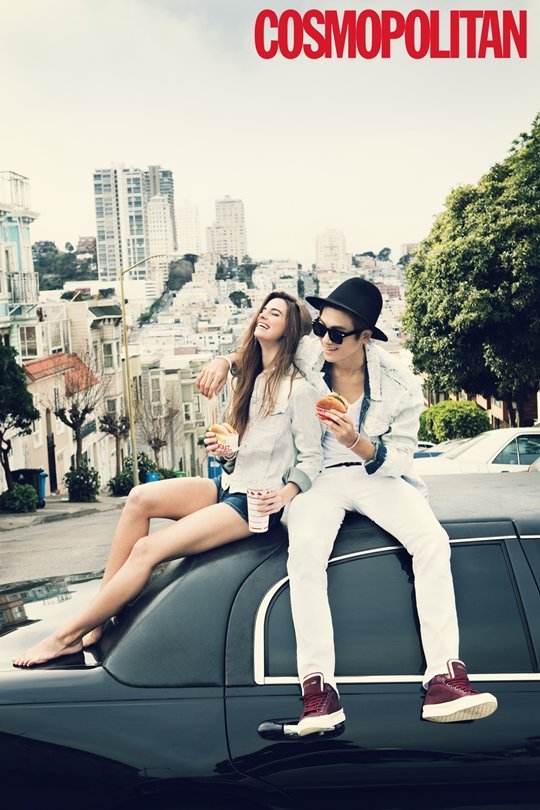 The two complement each other well with their stylish black outfits
Park Hyung Shik has good chemistry with the female model as they lock eyes with each other.
Park Hyung Shik is stylish is on his way to class with this black leather backpack.
Park Hyung Shik poses in slim fit denim jeans and a tucked in two tone shirt.
The two look like native Californians as they relax under a tree in SF.
How does this article make you feel?