2PM Graces the Cover of Japanese Fashion Magazine CanCam
2PM becomes the first ever Korean group to grace the cover of Japanese fashion magazine CanCam. The members look chic and tough in their dark outfits as they look at the camera. Many more pictures can be found in their special pictorial for the March issue of the magazine.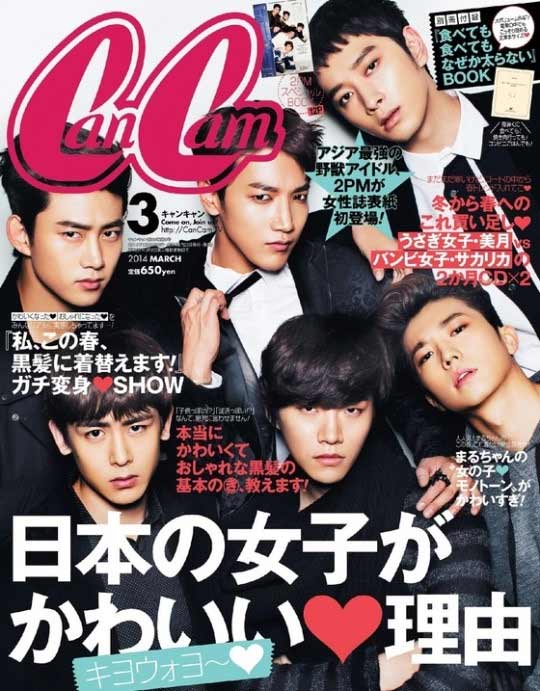 Below are videos promoting the March issue of CanCam featuring 2PM.
2PM is currently getting ready for their January 29 release of their third Japanese album "Genesis of 2PM." There are nine tracks on the album including "Winter Games" and "Give Me Love." The group is also starting their Arena Tour which will begin in Nagoya on January 27 and 28. They will go on to perform in Yokohama, Fukuoka, Osaka and Tokyo.
How does this article make you feel?